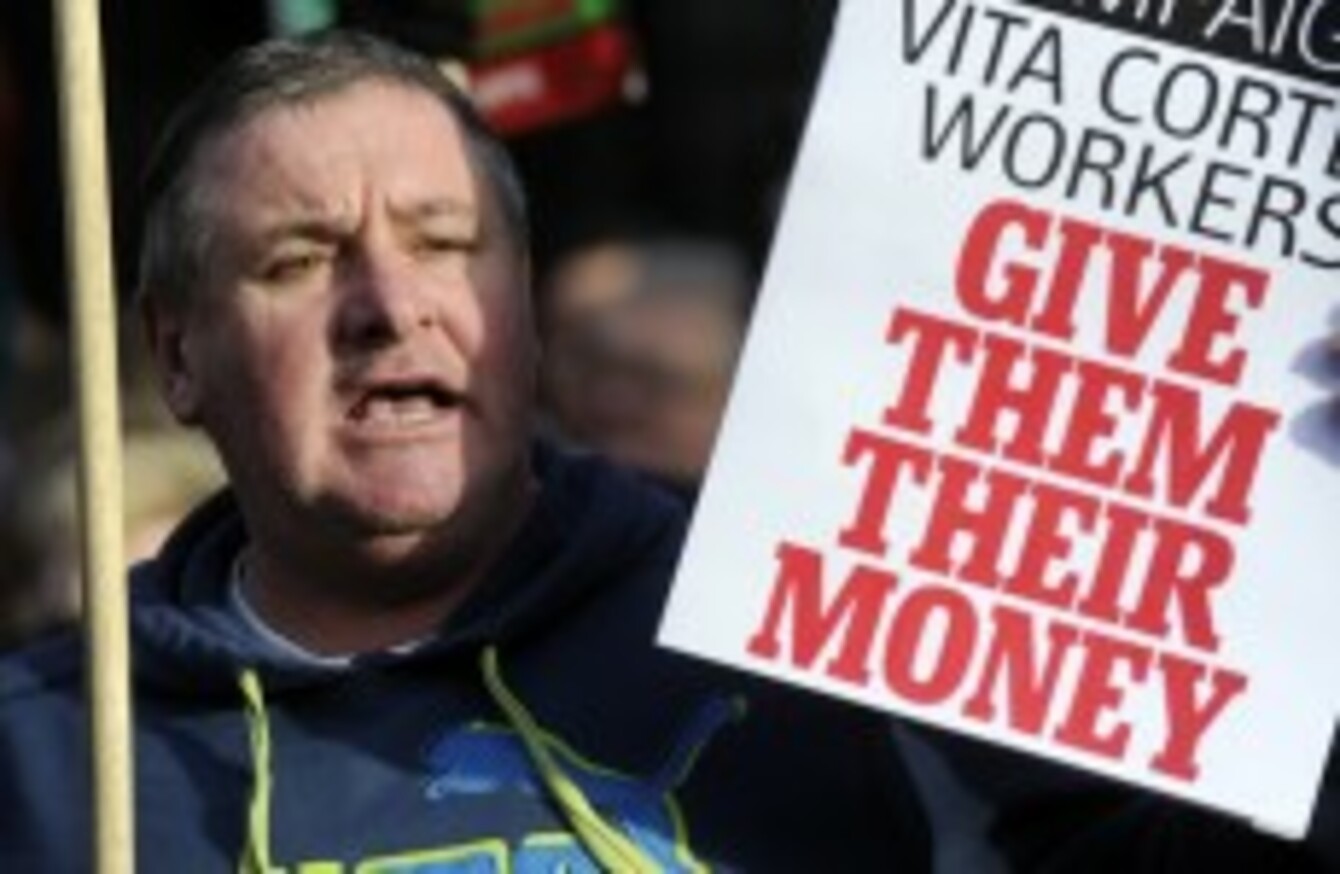 Image: Laura Hutton/Photocall Ireland
Image: Laura Hutton/Photocall Ireland
THE VITA CORTEX dispute has escalated after protesting workers locked the gates of the site, blocking access to another business owned by Vita Cortex boss Jack Ronan.
Workers say they had allowed VitaClean, the other business on the site, to operate as the dispute has wore on, but felt compelled to act over the stalemate in the ongoing negotiations.
Workers are on the 106th day of their protest at the plant in a dispute over redundancy payments.
"Due to immense frustration at the lack of reasonable progress from various negotiations and contacts with the company owners, the workers have been left with no other choice but to take this action," the workers said in a statement this evening.
A number of VitaClean trucks have already been stopped from entering the site today, the workers said.
The former employees are now awaiting communication from SIPTU, the main union involved in the negotiations.
The workers are due to meet with boxing champion Katie Taylor later this evening. Taylor is the latest in a long line of  high profile figures who have pledged support to the workers, including Alex Ferguson, Paul McGrath and Cillian Murphy.