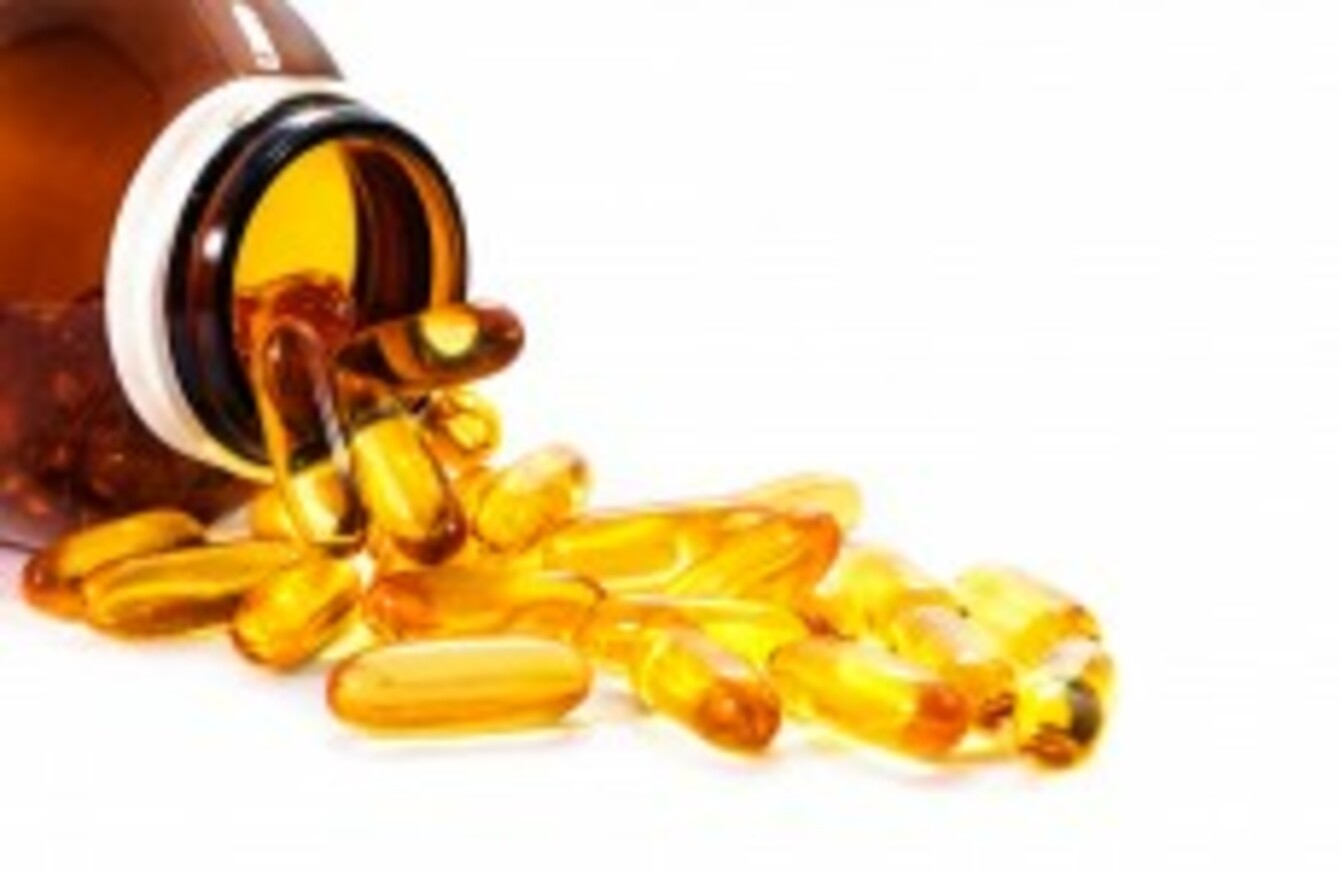 Image: Shutterstock/Sathit
Image: Shutterstock/Sathit
A HEALTH WARNING has been issued by the Food Safety Authority of Ireland (FSAI) against taking too many vitamins.
This follows research undertaken by scientists at the University of Colorado in the United States.
This research, unveiled at a forum for the American Association for Cancer Research two weeks ago, found that over-the-counter supplements could increase a person's cancer risk if taken in excess of the recommended doses.
FSAI Warning
On foot of this research, The FSAI has said that it feels EU wide regulation should be introduced to tackle this issue.
Individuals are also warned not to consume more than the recommended dosage laid out on the packaging of supplements.
It aims to have maximum safe levels introduced which bodies at a European level have already made preparations for.
These levels would be lower than the 'tolerable upper intake level' (a measurement used internationally to define the maximum amount of a nutrient a person can take long-term before it becomes harmful to them) but potentially higher than the recommended daily allowance (RDA).   
People in Ireland receive vitamins through supplements and also through 'fortified foods' – foods which have additional nutrients artificially added to them.
Speaking to TheJournal.ie, Dr Mary Flynn, the FSAI's chief specialist in public health nutrition, explained that people, "could be getting too much from different sources" and that any new regulation "has to look at supplements and fortified foods together."
What does the research show? 
The research was conducted after observing that individuals who eat more fruit and vegetables are less likely to contract cancer. They then wanted to find out if taking additional vitamins supplements would reduce a person's chances of contracting cancer further.
It was found in a study that looked at patients over a 10-year period that some vitamins led to subjects getting more cancer over the course of the study.
Speaking about the trial, Byers, associate director for cancer prevention and control at the University of Colorado Cancer Centre, said, "this is not to say that people need to be afraid of taking vitamins and minerals… if taken at the correct dosage, multivitamins can be good for you. But there is no substitute for good, nutritional food."