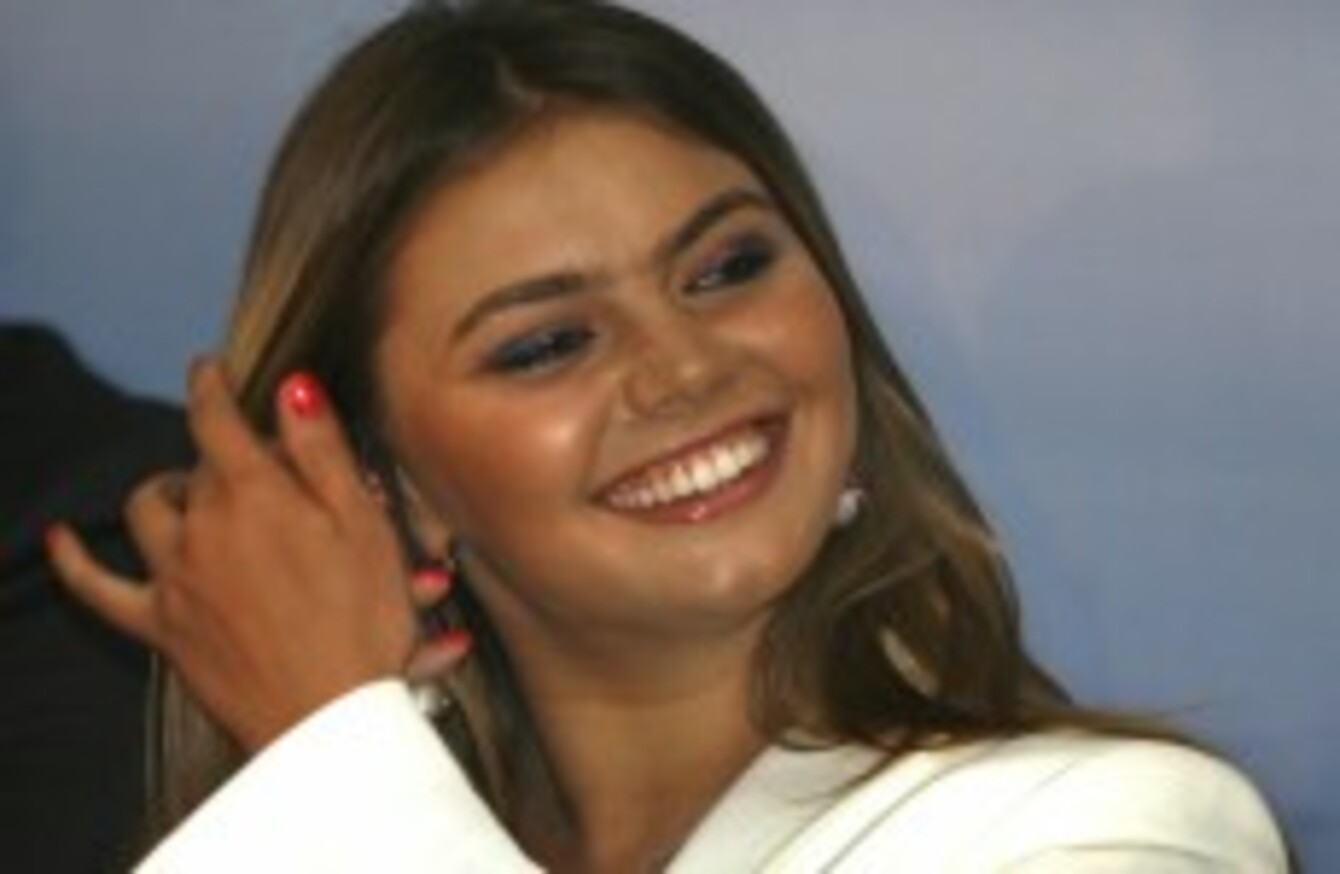 Former champion Alina Kabayeva pictured in 2008.
Image: AP/Press Association Images
Former champion Alina Kabayeva pictured in 2008.
Image: AP/Press Association Images
A SPOKESPERSON FOR Vladimir Putin has denied rumours swirling in the European media that a baby has been born to the Russian leader.
Several news outlets reported that former Olympic gymnast Alina Kabayeva has given birth to Putin's child. Kabayeva and Putin have been romantically linked with one another.
A Swiss newspaper claims Putin was in Lugano for the birth of the child.
The birth is being given as a possible explanation for the leader's unusual absence that has sent the Russian rumour mill into overdrive.
It's been denied however by a Putin representative.
"Information that a child has been born to Vladimir Putin is not true," Dmitry Peskov told Forbes Russia.
"I am planning to appeal to people who have money to organise a competition for the best journalistic hoax," he added.
The Russian Twittersphere has been alive with speculation over the whereabouts of the typically omnipresent 62-year-old, after he cancelled several meetings this week.
Russian state-media aired footage of Putin meeting at his residence outside Moscow with the head of the country's supreme court Friday in a sign that it was business as usual.
Putin was last seen in person on 5 March at a press conference with Italian Prime Minister Matteo Renzi and footage of him released by the Kremlin since then has been claimed to be dated.
Speculation earlier this week had focused on the leader's possible ill-health, which Peskov denied.
"There's no need to worry, he's absolutely healthy," Peskov told Echo of Moscow radio station on Thursday.
He said Putin was busy with Russia's economic crisis and has "meetings constantly, but not all meetings are public."
Asked if Putin's handshake remains firm, Peskov laughed and said: "It breaks your hand."
"As soon as the sun comes out… and it starts smelling of spring, people start getting delusions," Peskov told TASS agency.
The rumours come as Putin's approval rating hit 88%, a record high in his 15-year rule, TASS reported Friday citing figures from a state-controlled polling agency.
Putin's popularity has soared since Russia's annexation of the Black Sea Crimea peninsula a year ago.
© – AFP 2015 with reporting from Rónán Duffy