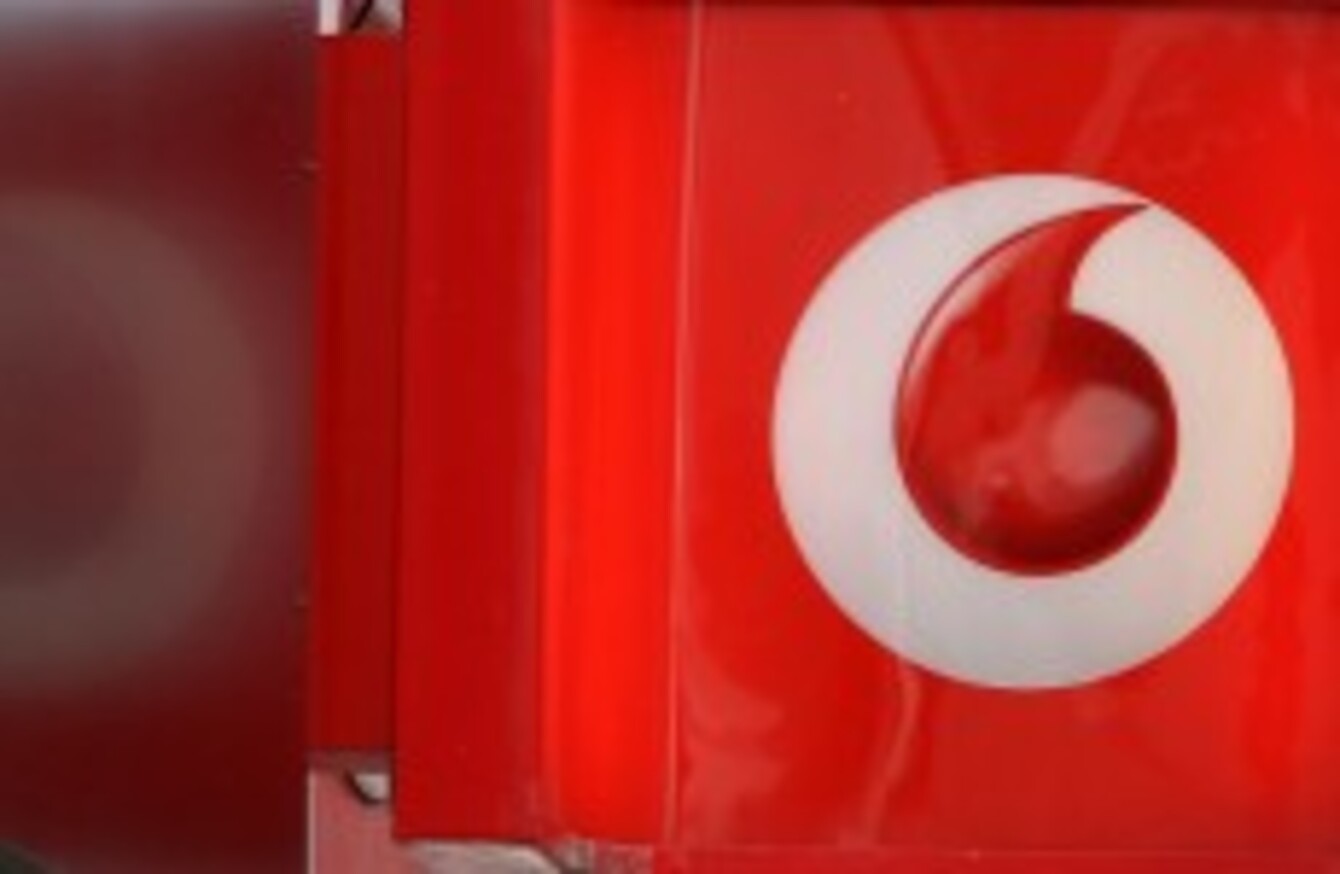 Image: Sam Boal/Photocall Ireland
Image: Sam Boal/Photocall Ireland
MOBILE PHONE USERS are deserting Vodafone in Ireland where the global telecoms player shed 29,000 customers in just 3 months.
But the company made up for some of the losses with an increase in its fixed-line broadband business, which picked up 7,000 customers in the Republic over the same period.
Vodafone has lost some 140,000 mobile customers in Ireland over the past two years on the back of a big drop in prepaid users, although over 2 million locals still rely on the carrier for mobile services.
The share of all its mobile customers choosing prepaid accounts fell from 65.4% to 55.3% between the three months to the end of September in 2012 and the same time this year.
Over that period, Vodafone gained 22,000 fixed broadband customers to bring its total subscribers to 208,000 to the end of September.
Vodafone Ireland said smartphone usage was still a "key growth driver" and mobile data usage had gone up 55% over the past year.
It said its data users on contracts went up 28% in the last quarter and 78% of its mobile customers regularly used mobile data.
The money trail
Overall, revenues have been rising steadily at its UK parent company and Vodafone turned over some £20.75 billion (€26.5 billion) in the last six months of this year, ahead of its earlier forecast for the period.
But the company's organic growth – which trims out money coming from takeovers or mergers – was down 3% over the period.
Profits have been sliding – falling to £697 million (€889 million) over the last six months from £1.3 billion (€1.66 billion) for the same time in 2013.
Group chief executive Vittorio Colao said the company had seen "growing evidence of stabilisation" in its European business and customers were starting to enjoy the benefits of its £19 billion (€24.2 billion) investment program.
"Customers are showing an increasing propensity to trade up to bigger data allowances as a result of the 4G experience," he said.
Today in Europe, only 6% of our customers are using 4G. In the next 18 months, we will reach 90% 4G coverage in Europe, giving us a great opportunity to increase penetration, stimulate data usage and grow customer spend."
Irish 4G, broadband spreading
Vodafone Ireland said it had the biggest 4G footprint in Ireland and it reached 75% of the population across 6 cities and 352 towns as of the end of September.
The company recently announced it was forming a €450 million joint venture with ESB to go head-to-head with rival Eircom in rolling out high-speed broadband across Ireland.