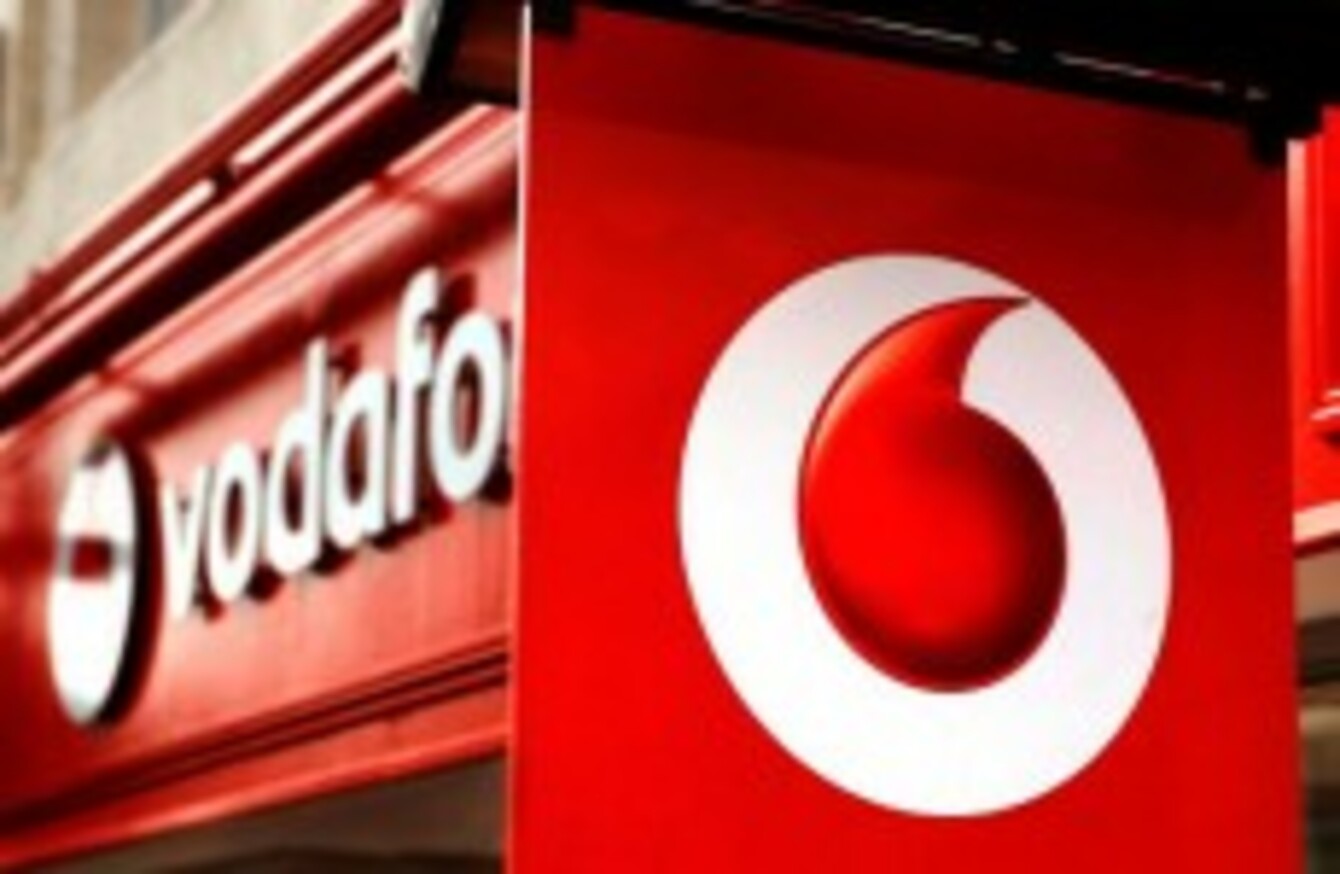 Image: PA Wire/PA Wire/Press Association Images
Image: PA Wire/PA Wire/Press Association Images
MOBILE PHONE COMPANY Vodafone is to refund €1.9 million to customers who were billed incorrectly for calls made to third-party premium rate numbers.
Vodafone Ireland said the mistake was spotted during an internal audit taken as part of a broader ComReg review into 1520, 1580 and 1590 numbers in December 2011.
The error was caused by a failure in internal processes and affected a small proportion of pay-as-you-go customers between December 2008 and December 2011, according to a statement issued yesterday.
The majority of calls made to these premium numbers were to international call access codes found on calling cards and were charged at a higher rate to those set out on the Vodafone price list. ComReg noted that the prices charged exceed the prices advertised by some 10 to 30 cents per minute but said this was a result of a process failure rather than by design.
ComReg were informed of the mistake and its resolution last December. A fine of €951,000 has been paid and passed on to the Exchequer as a result.
Vodafone accepts that there was a gap in the process for auditing and updating call charges for these services as they are outside of core package plans which resulted in the price difference going undetected.
The company has now started to contact and refund 56,000 customers it has identified as being impacted since December 2010. However, no customer data has been retained for those using services prior to this date because of data protection legislation. Money has been set aside for those customers who have left Vodafone but can provide proof that they are due a rebate for such calls.
As 90 per cent of customers are due less than €50, a credit will be applied to their accounts immediately. Compensation for the inconvenience will also be credited. The same will apply to the 1,200 customers due between €50 and €100. About 580 people are owed more than €100, while 70 will receive over €500. They will be personally contacted and offered a choice of credit or cheque refund.
ComReg has warned the public not to give out banking details to any calls claiming to be offering a refund, stating that Vodafone agents will not ask for such information.