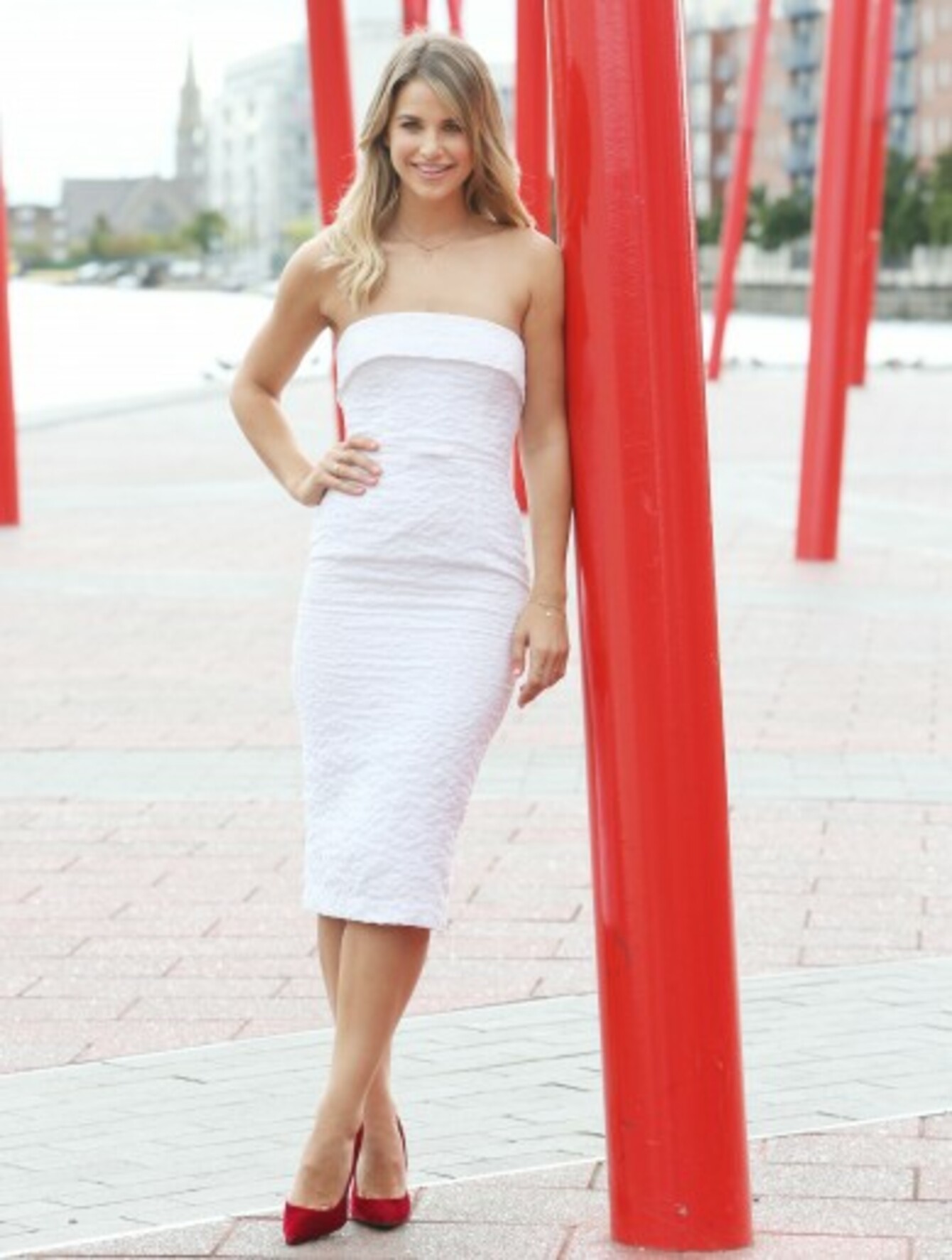 Vogue Williams at the launch of RTÉ TV's new season.
Image: RollingNews.ie
Vogue Williams at the launch of RTÉ TV's new season.
Image: RollingNews.ie
TV PRESENTER VOGUE Williams says she did not take psychoactive drugs for a new TV show about drug culture that's set to be broadcast in the upcoming months.
In a previous interview with the Sunday World,  Williams said that the she would be taking a hallucinogenic stimulant as part of her RTÉ social investigative show On The Edge.
But speaking today at the launch of the national broadcaster's autumn/winter schedule, Williams says that this never came about.
"No I didn't happen in the end. That was just one of a million ideas we had for the show and it didn't go ahead," she said.
It had been reported that Williams would take LSD or a similar substance and that it would be legally obtained. Speaking today about the reason for the idea not going ahead, the model said that legal concerns were not the issue:
It just wasn't needed, it just didn't fit in with the show. We had so many hard-hitting stories on their own there was just no need for me to do that because you could see first hand what drugs do to people.
Asked if she was relieved or disappointed that it didn't go ahead, she said the former.
"I was relieved, my mother was definitely relieved," she said.
Speaking about the show in a wider context, Williams said that the On The Edge programme looks at alternatives to Ireland's drug policy, a policy she says is "not working".
"Our attitude towards drugs in Ireland is ridiculous and archaic and it's not helping in any situations," she says, adding that spending time with homeless addict was particularly eye-opening.
"I think that there's not enough help for them and I think that arresting someone who has a small amount on them for personal use is just a waste of everyone's time.
You've got heroin addicts shooting up on buses, people don't want to see that, they don't want to do that on front of people. We could have injection rooms, there are just so many things that people can do.
Last year, an Oireachtas committee 'strongly recommended' that the possession of small amounts of drugs be decriminalised in a system similar to that operated in Portugal. Supervised drug injection centres were also recommended.
#Open journalism No news is bad news Support The Journal

Your contributions will help us continue to deliver the stories that are important to you

Support us now
While the injection centres have been promised by the new government, any movement on decriminalisation will likely not be made clear until a new National Drugs Strategy is published.
In her show, Williams also travels to a Swedish music festival that has drug testing facilities on-site. The programme also takes a specific look on the growth in usage of synthetic drugs.
"Young people are buying them on the internet and they don't know the dosages to take. You saw what happened at the house party down in Cork where someone died," she adds.
As well as investigating Ireland's drug culture, the On The Edge series also looks at the rise in body dysmorphia, transgenderism and the impact of online bullying, catfishing and scamming.