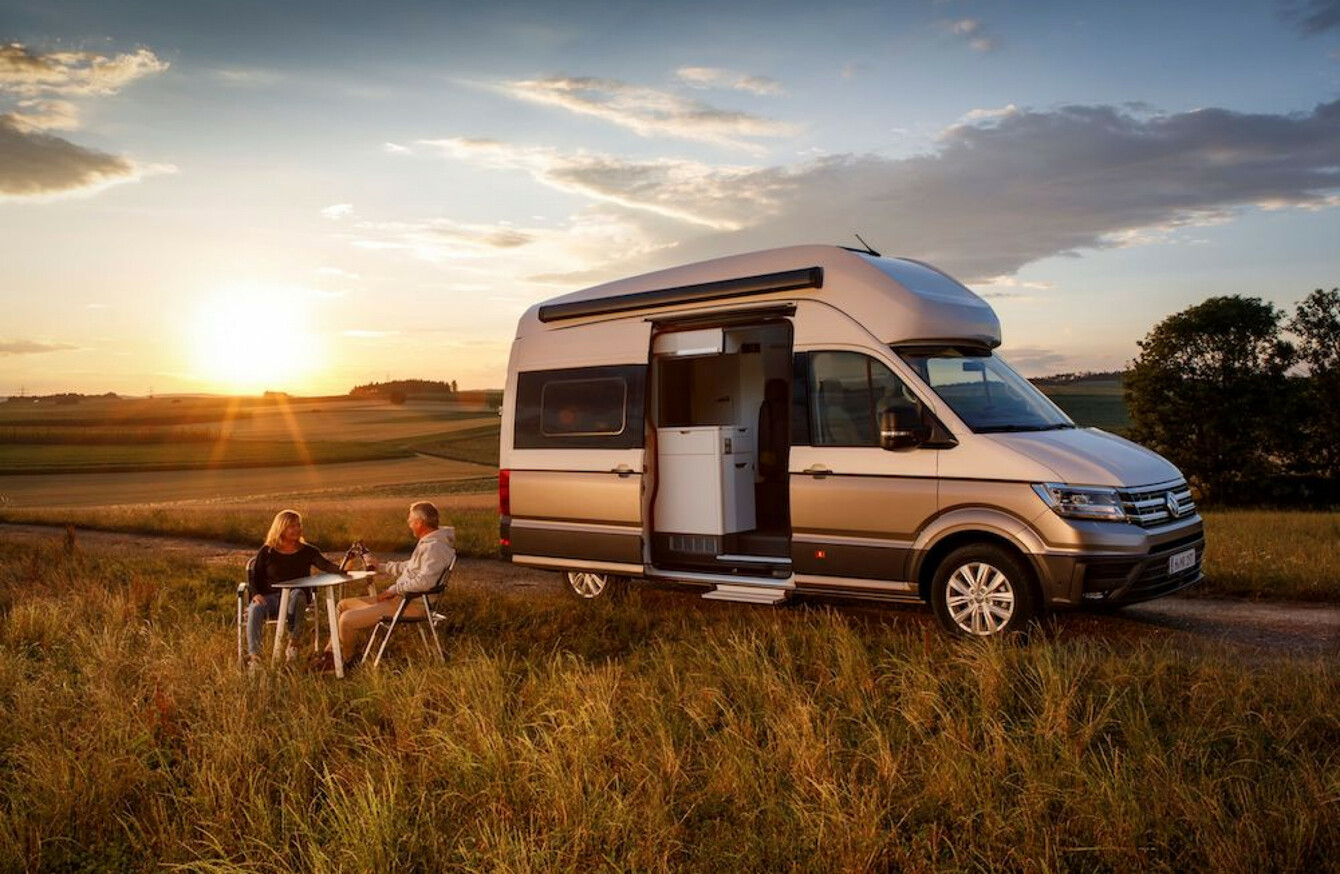 VOLKSWAGEN WILL DEBUT its latest new campervan at the upcoming Caravan Salon in Düsseldorf later this month, and it looks mighty impressive. Called the Grand California, it's based on the new Crafter van and is a good deal larger than the existing Volkswagen California.
Buyers will have the choice of either a single or twin-turbocharged version of a 2.0-litre diesel engine, and optionally it will be available with 4Motion all-wheel drive, which could come in handy when venturing to more off-the-beaten-track locations.
One of the big draws with the Grand California is its size. On the inside, Volkswagen's designers have thought very carefully about maximising the space, and it won't be short on equipment either.
A key feature of the Grand California that differentiates it from the California 'T6′ is its bathroom. Hurrah! No more nipping out to pee with the bears. The bathroom includes a shower, fold-out basin, shelves for toiletries and even a covered toilet-roll holder so that it doesn't get wet. The bathroom is devoid of any electrical switches that could cause problems. Instead, it uses motion sensors to detect when it's in use.
Access to the rest of the Grand California is via that vast sliding side door. The front seats can also swivel around providing seating at the dining table for three. There's a two-hob cooker, 70-litre fridge and lots of storage areas for food and other kitchen stuff.
There is a double bed in the rear and the Grand California can be had with bunk-beds too!
In addition to the camping side of things, the Grand California will also come with many of the latest driver assistance systems. A useful reversing camera and rear traffic alert will help, and out on the road adaptive cruise control, lane assist and blind spot monitor will all make driving a little easier.
The launch of the new campervan will be in early 2019.
Want to make sure you don't miss out on anything going on in the world of motors? Like us on Facebook and and follow us on Twitter for the latest updates.