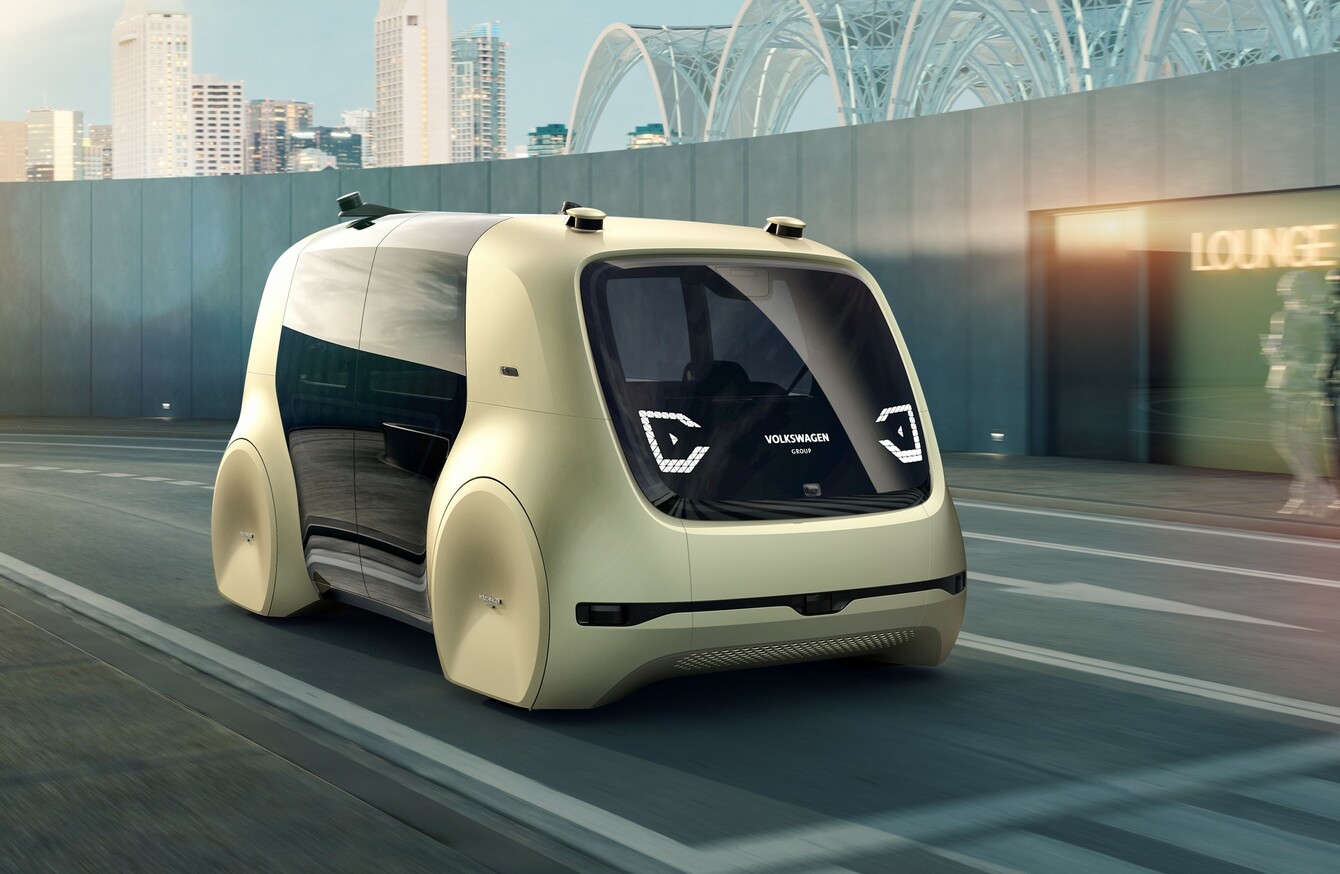 Image: Volkswagen Media
Image: Volkswagen Media
THIS IS SEDRIC. And while it may look like an angry robo-caterpillar it is, in fact, Volkswagen's idea of the car of the future will be like.
SeDriC (a name cleverly derived from the words 'self-driving car') is an electric automobile and the first concept car from the Volkswagen Group. Notice that there are no Volkswagen badges adorning the car – that's because Sedric was designed to be a platform for cross-brand ideas.
Sedric is also the first vehicle in the group to have been created for level 5 of autonomous driving – in other words, there's no need for a human driver.
With just the push of a button – a button which can be used anywhere – you let Sedric know when you want it to arrive. When it does arrive you will hear a ring and if needed, coloured signals and vibrations to help guide any visually impaired users to the car. Sedric will then recognise its user and the two-part door will open. The aperture is wide and high, making it easy for passengers to get in even with luggage. There's plenty of room for bags and suitcases in the generously proportioned 2+2 interior.
When you get in the car, you can talk to Sedric - sounds like the Volkswagen designers have been watching Total Recall a bit too much. You can talk about the destination, how to get there, the current traffic situation, and, inevitably, the weather and the rising price of a pint too.
The windscreen isn't really a windscreen – of course not. In fact, it's a big OLED screen with augmented reality serving as a communication and entertainment centre or you can just close your eyes, sit back and relax. (Would you, though? Would you really relax with nobody driving the car?) Sedric will then take you and your fellow passengers conveniently and safely to the destination.
Volkswagen envisions Sedric being used as a shared mobility vehicle like a taxi or ride-share… and conveniently, Volkswagen has invested $300 million in ride-share start-up Gett.
Volkswagen also sees Sedric being used by city dwellers. For example, Sedric will drive the children to school and then take their parents to the office, look independently for a parking space, collect shopping that has been ordered, pick up visiting relatives from the station and swing by the football pitch to pick the kids up after training – all at the touch of a button, with voice control or with a smartphone app.
Where do I sign?
Check it out in action here:
Source: CompleteCar.ie/YouTube