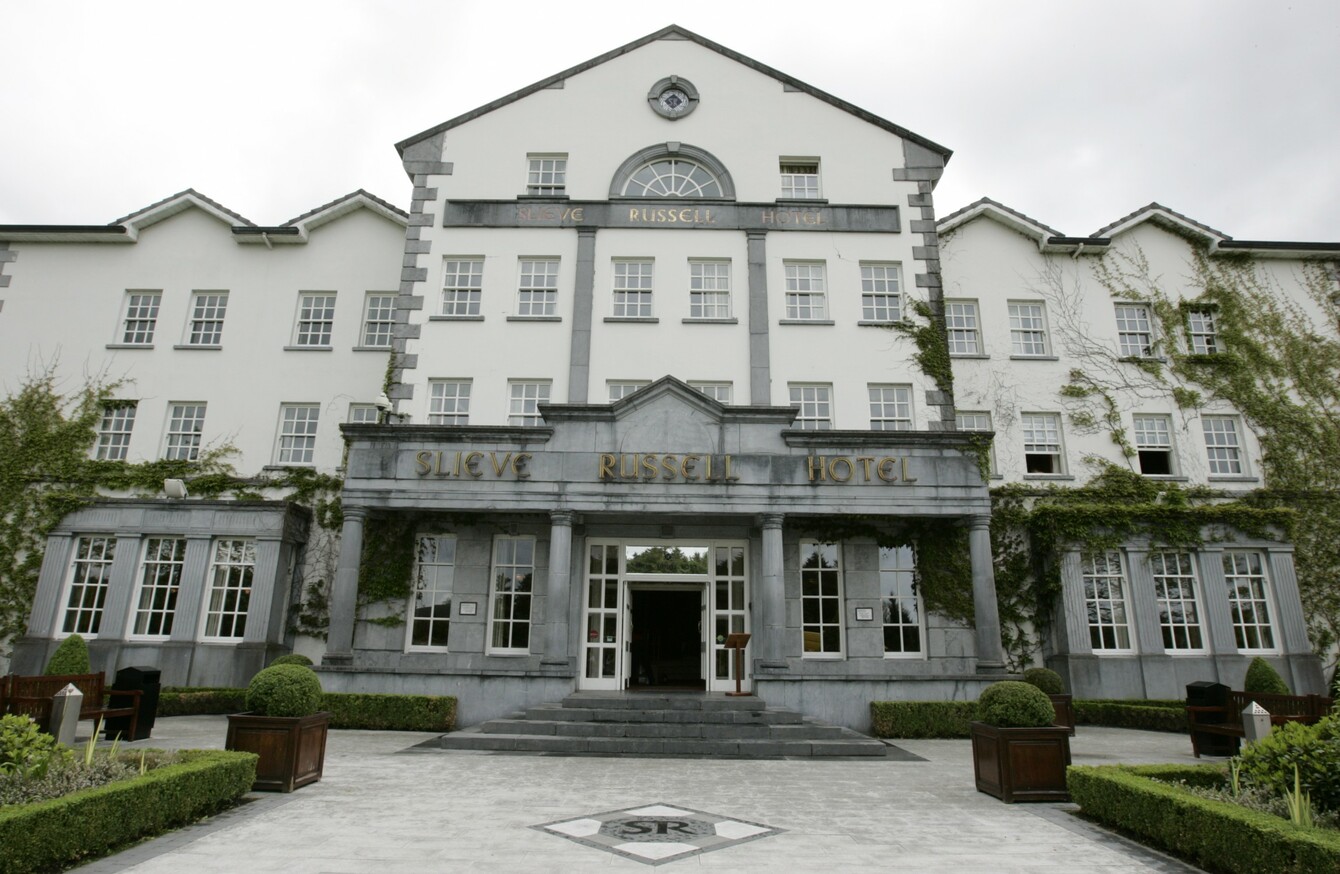 Image: Mark Stedman/Photocall Ireland
Image: Mark Stedman/Photocall Ireland
Updated 6.20pm
A FOUR STAR hotel has been forced to close its doors temporarily after the winter vomiting bug spread through the premises.
The Slieve Russell Hotel in Cavan shut yesterday after the bug affected staff and guests staying there.
In a statement this afternoon, the HSE confirmed that the hotel shut its doors on 19 December "due to an increased incidence of norovirus infection among residents, staff and patrons of the hotel".
The hotel had notified HSE staff on 12 December that there had been a number of people suffering from vomiting and diarrhoea illness at the hotel.
Clinical testing then confirmed that this outbreak was caused by norovirus infection.
The HSE warned that "there is presently a high incidence of this infection in the community in Ireland and outbreaks have been noted in hospitals, residential care homes and schools throughout the country".
A spokeswoman for the HSE said: "Hotel staff worked closely with HSE to implement the recommended measures and minimise the risk of further infections in the hotel.
Despite this, further instances of transmission of the virus continued to occur. HSE public health and environmental health staff met with hotel management on 19 December and agreed that additional measures including a full deep-clean of all surfaces and furnishings in the hotel would be required.
"In order to achieve this, the hotel has closed. It will re-open as soon as all possible environmental sources of the virus have been disinfected."
The HSE said both they and hotel management deeply regret the inconvenience this closure will cause to guests of the hotel. But they said they had to consider this action as "necessary to safeguard public health".
Alternative venues 
In a statement the hotel, which is located in Ballyconnell, said the closure was "a precautionary measure due to an outbreak of the norovirus, which has been prevalent in Cavan in recent weeks".
"We deeply regret any inconvenience caused to our guests by the temporary closure of the hotel…
"We thank our guests for their patience and support while we complete a range of actions to safeguard all who visit or work at our premises.
We appreciate that this decision will the disrupt plans of guests who have booked events with us and we are making every effort to find alternative venues to minimise the inconvenience caused.
"We will continue to work closely with the HSE and the Environmental Health Officers and will advise as soon as possible when the hotel will be reopening."
Norovirus is a common cause of gastroenteritis. It is known as the 'winter vomiting bug' but you can catch it at any time of year. It does not usually cause serious illness, but it is very easily spread. People who contract it can be infectious for 48 hours after they recover.