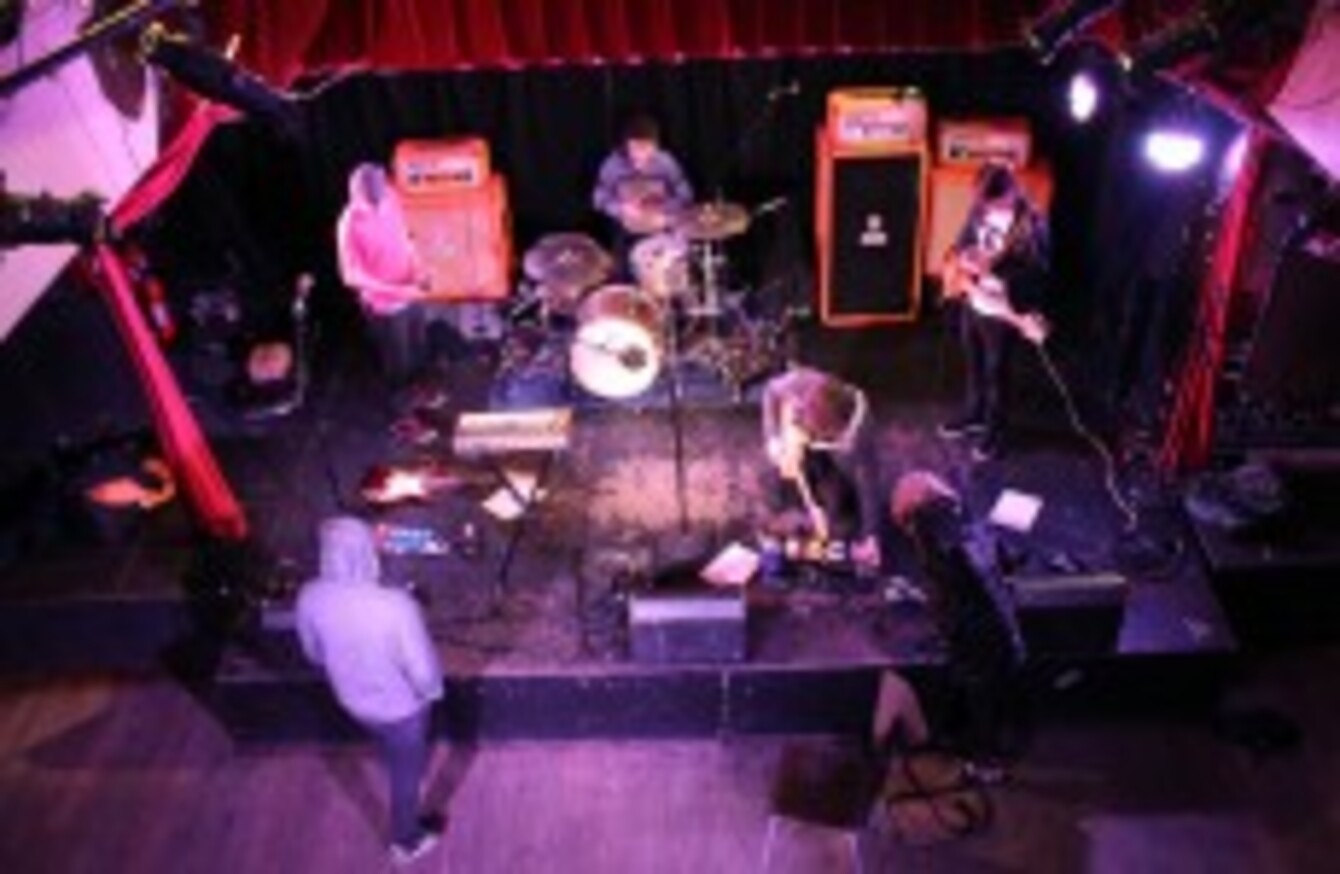 Image: Michelle Hennessy/TheJournal.ie
Image: Michelle Hennessy/TheJournal.ie
WE'VE ALL HAD amazing nights out, but there are always the big ones that stand out.
IMRO's holding its annual awards in a few days, and will be handing out gongs for the best venue and best festival in the country.
The best bit? You can help pick what's named as Ireland's best venue.
The venues slugging it out for top place are:
Dublin
Whelans, Dublin 2
Vicar Street, Dublin 8
The O2, Dublin 1
The Grand Social, Dublin 1
Olympia Theatre, Dublin 2
Rest of Leinster
The Set Theatre, Kilkenny
Cleeres, Kilkenny
The Sky & The Ground, Wexford
Mermaid Arts Centre, Wicklow
Kavanagh's, Portlaoise, Co Laois
Connacht
Roisin Dubh, Galway
JJ Harlows, Roscommon
Matt Molloy's, Westport, Co. Mayo
Hawk's Well Theatre, Co. Sligo
The Townhouse Bar, Galway
Munster
The Pavilion, Cork
Crane Lane Theatre, Cork
DeBarras, Clonakilty Cork
Dolans, Limerick
Coughlans, Cork
Ulster
The Glencarn Hotel, Monaghan
An Grianan Theatre, Letterkenny
Ramor Theatre, Cavan
McKenna's, Monaghan
The Abbey Hotel, Donegal Town
Memories
We asked some of our staffers to share their memories:
Being in Whelan's during my college days and the DJ allowing us to plug in our iPods and play whatever we wanted. The place was packed. In my memory we totally killed it with amazing tunes. Cannot vouch for my memory though.
I was in Whelan's when Billie Piper and Josh Hartnett were there. However, where this story falls down is that I didn't actually see them.
I essentially lived in the Roisin Dubh for a few years (no seriously, I could hear the music in my apartment). Seeing The XX there was pretty amazing because it's so small. Or the time Carl Barat played with Dirty Pretty Things and spent about an hour after the gig just wandering around the smoking area kissing girls.
Go Deep in the Pavilion has always been great. When the crowd starts singing 'Everybody, move your body!' together, you know you're onto a good night.
The IMRO venue of the year awards take place next Tuesday. You can have your say on who wins the IMRO National Live Music Venue of the Year Award by taking part in this public poll.
But what about you? Share your memories in the comments: