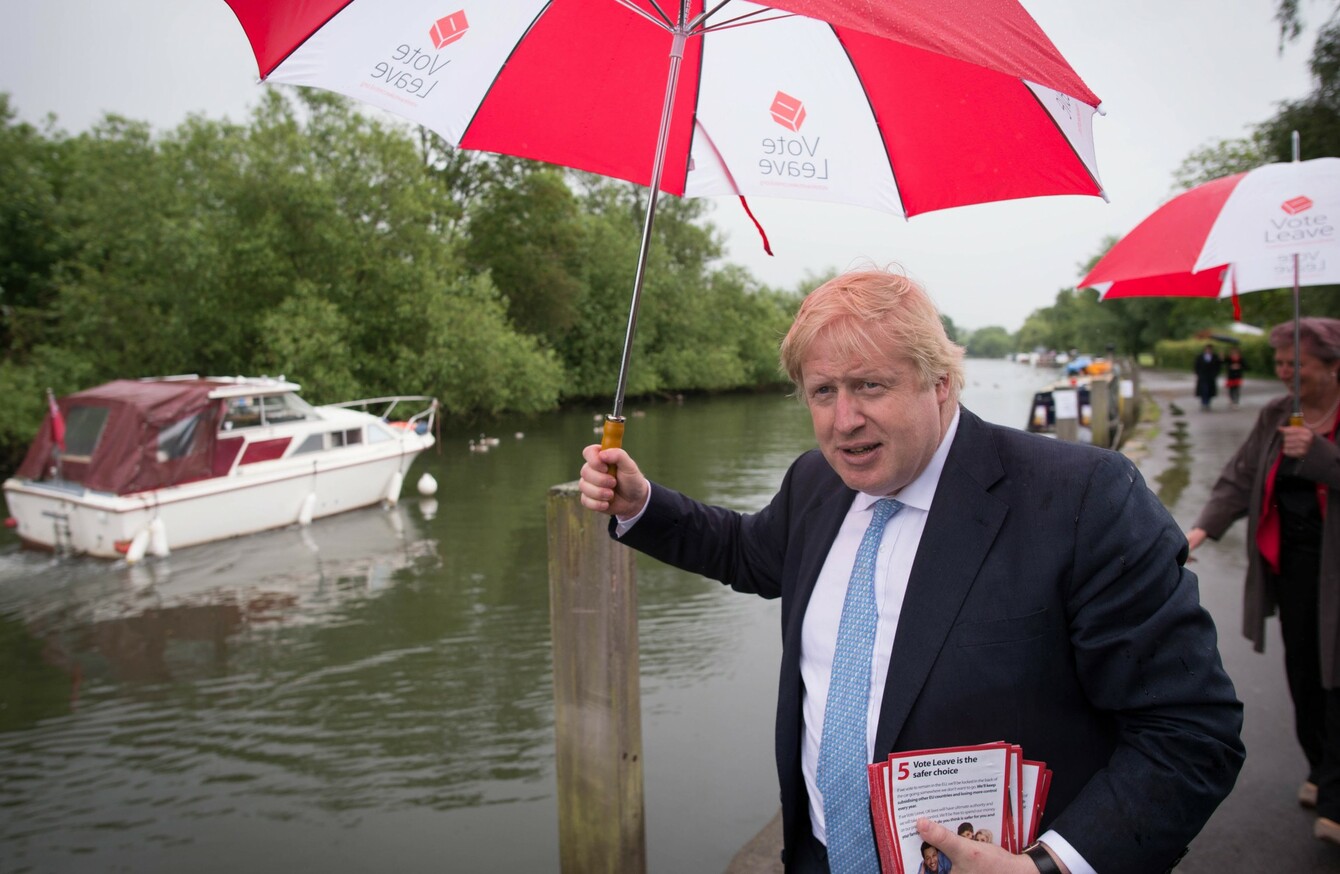 Prominent figure in the Vote Leave campaign Boris Johnson
Image: Stefan Rousseau/PA Wire
Prominent figure in the Vote Leave campaign Boris Johnson
Image: Stefan Rousseau/PA Wire
WITH JUST 10 days to go before the UK votes on the future of its relationship with the EU, Vote Leave seems to be gaining an edge.
In a poll published in today's Guardian, respondents who said they would vote to leave are six points ahead when 'don't knows' are excluded, opening up a 53% to 47% lead.
This is a growth of two points from a poll two weeks ago, when they were found to be ahead by 52% to 48%.
This fresh result will no doubt pile the pressure on David Cameron and the Vote Remain campaign, who will feel their grip slipping on certain result.
The polling was carried out by UK company ICM and involved collecting information both over the phone and online.
This comes ahead of a visit by Taoiseach Enda Kenny to Manchester later this week.
Kenny has been vocal up to now about his desire for the UK to remain part of the European Union, and has stated his belief that a Brexit would have a detrimental impact on trade between the two countries.
Cheaper sterling 
If today's numbers come as bad news for those hoping the UK remains in the EU – there is some good news for shoppers crossing from the Republic into Northern Ireland.
The currency hit an eight-week low today, with the euro buying 80 pence on the pound at one point.
It is estimated that a vote by the UK to leave the European Union could see the pound take a hit of between 15% and 20%.