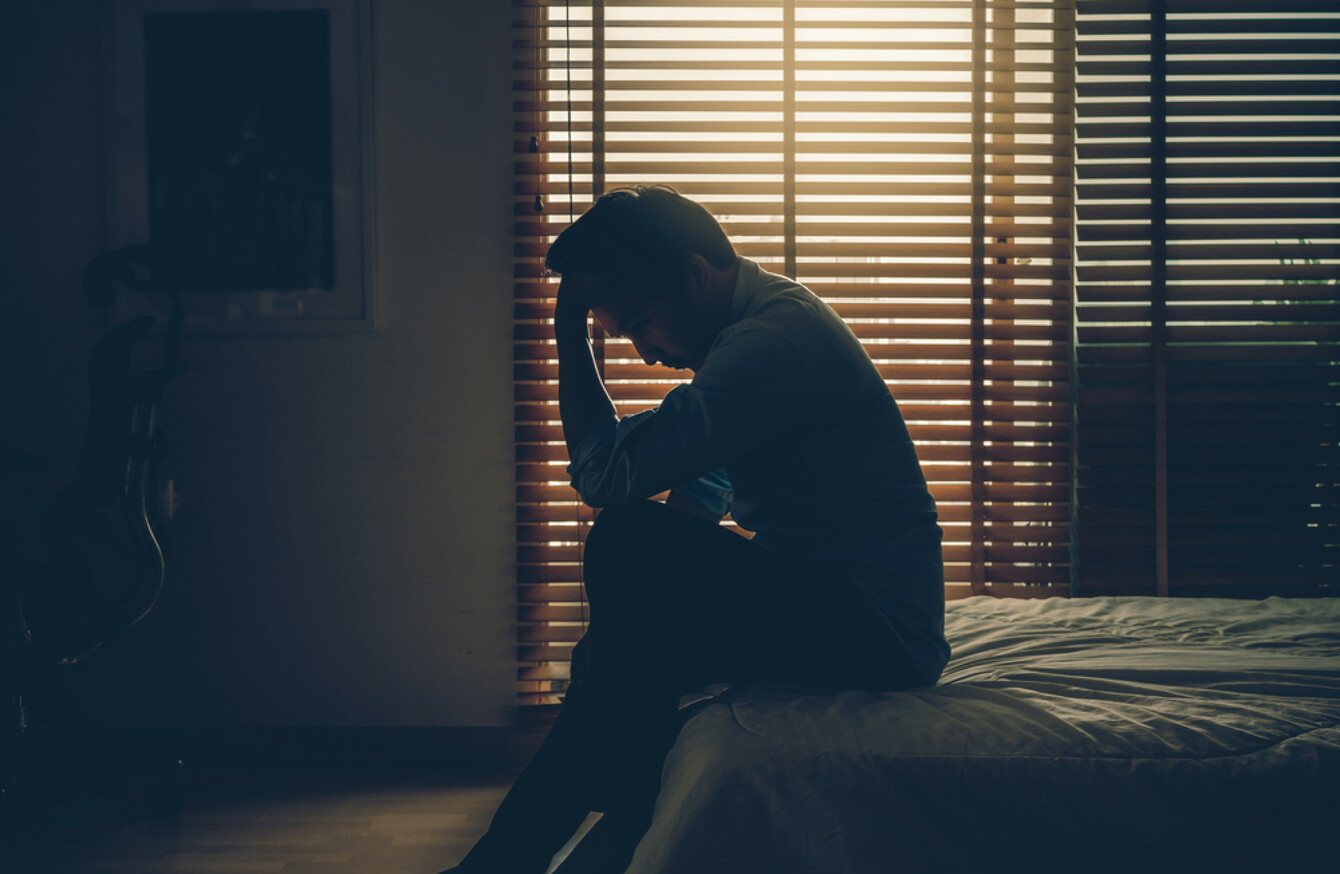 Image: Shutterstock/TZIDO SUN
Image: Shutterstock/TZIDO SUN
ON 7 DECEMBER 2017, a company called Pentire Property Finance initiated seven summary cases against people and businesses in the Irish High Court. In the whole of 2014, it launched just eight cases.
The company is a special purpose vehicle for the purposes of acquiring and managing financial assets including principally, purchasing loans and related securities.
In other words, it is a vulture fund.
Last year alone, it took 63 cases against people and businesses. This was a nine-fold increase on the previous year.
In 2018, so far, two suits have been filed.
Many of the defendents are couples, or members of the same family, who don't have any representation listed. In 12 of these cases, they're representing themselves.
These are cases where Pentire is calling in debt that it is owed. Bringing cases such as this is a completely normal legal avenue to chase up debt – and not just for vulture funds – but it is the frequency and volume of the cases being brought by Pentire and similar funds which is causing alarm.
Commenting on the trend of vulture funds increasing their activity in the courts in the past year, Sinn Féin finance spokesperson Pearse Doherty told TheJournal.ie that he expects the vehicles to ramp up their activities even further in 2018.
Pentire Property Finance
Pepper Group acts as the regulated servicer for Pentire's mortgages, which means it carries out the day-to-day contact with customers on behalf of Pentire.

According to Pepper, Pentire is an Irish company, set up on 2 December 2014. "It does not engage in new mortgage lending. However, it holds mortgage loans, which it acquired from other lenders."
It goes on: "When a customer is in arrears or in financial difficulty, changes to the variable interest rate may be offered as part of an alternative repayment arrangement or restructure of the mortgage."
Pentire itself is an offshoot of CarVal Investors, a huge investment firm based in Minneapolis, Minnesota
CarVal-linked groups were the most prolific of vulture funds in driving up the number of cases last year, the Irish Independent reported last September.
Pentire has many directors in common with other, similar CarVal subsidiaries operating in Ireland.
Many of these funds have an address at Haddington Road in Dublin 4, and one of the Pentire directors is also a director of CarVal subsidiaries Launceston Property Finance and Promontoria.
Another is a director with all three, and also CarVal Investors (Ireland), Cheldon Property Finance, and Gulland Property Finance.
In the past few years, Launceston has taken 131 cases to court, Cheldon has taken 88, and another CarVal affiliate Stapleford has taken 112 cases.
CarVal spent €348 million in 2014 for a group of business loans and buy-to-let mortgages from Lloyds, and Pentire was the subsidiary that bought these loans.
A legal source told TheJournal.ie that Pentire are "as aggressive as most hedge funds" operating in Ireland today.
In Pentire's most recent financial statement for 2016, it shows that there is a lot of money involved.
Its profits after tax were €4,684,334, while it took in over €119 million of the debts that year. This profit was over €4 million more than its profit in 2015.
'Deals thrown out the window'
Another legal source told TheJournal.ie that when Pentire purchases an asset off the bank, including residential mortgages, it can render void any deal that the homeowner had previously made with the bank.
For example, someone who has fallen into mortgage arrears could make a deal with their original lender on how it would pay the money they owe back. That could be a lesser amount each month over a longer period of time, for example.
When the vulture fund buys the mortgage, however, any deal that has been made is usually "thrown out the window", the source said.
"That's what makes it so hard for people," they said. "They could have made a deal where they were just about to get by, but then the banks just sells on to guys like this and they're back to square one."
They said that further problems are encountered when the vulture fund sells the asset off, but still goes after the residual debt someone owes on that property.
"People are put under severe stress by it," they said. "The indignity of getting brought to court – these are all working families – and then to face up to the possibility of the ultimate indignity of losing their home. It's awful for them."
As many people who find themselves in this financial situation cannot afford legal representation, they are often forced to represent themselves.
"People could be left very stuck," continued our source. "I know in some towns and villages, solicitors will agree to represent clients pro bono if they've known them for years.
I wouldn't want to be going against [Pentire] without representation.
"Not here for the long-term"
According to think-tank Tasc, vulture funds have purchased large bundles of mortgages at a discount from Irish financial institutions.
In a 2017 report, it said: "There is a concern that such entities will, as property prices rise, try to repossess houses.
There is also a severe inequality here: vulture funds buy the loans at a discount of up to 70% but the mortgage holders in arrears are expected to pay back the full loan.
An example can be found down in Cork where residents of Leeside apartments are facing eviction from owners Lugus Capital.
Sinn Féin TD Pearse Doherty said:"They're not here for the long-term. That's the nature of a vulture fund.
They would have a usual cycle of three to five years. They're looking to speed up their activities. And that could mean families lose their homes.
The Sinn Féin TD said a major sticking point, from a political perspective, is that the Oireachtas can attempt to hold banks to account, but have no recourse with vulture funds.
"One of the big problems we have is we want to bring these vulture funds before the [Finance] committee to challenge them," he sad. "But they refused, and continue to do so.
[If we had the chance] I'd ask them their intentions and challenge those intentions in how they're handling distressed property owners.
'Flogging a dead horse'
In one case brought by Pentire last year, it came before the court six times before a settlement was reached.
Another initiated last May still hasn't been resolved, despite having had two previous court appearances.
Another, launched against the owners of a small business in Clare in July, has already been in court three times without a resolution.
Sources have told us that these cases can drag on many months and even years and, while many defendants end up staying in their homes and businesses, it puts an incredible strain on them and their family.
However, despite utilising tactics like bringing cases to court where they are represented by big Dublin-based firms, vulture funds like Pentire are also realistic about what they can get when a case gets that far.
"It's not about flogging a dead horse, and squeezing every penny," a legal source told us. "It's about making sure they can get as much as they can before they sell it on again.
And they're very good at it.