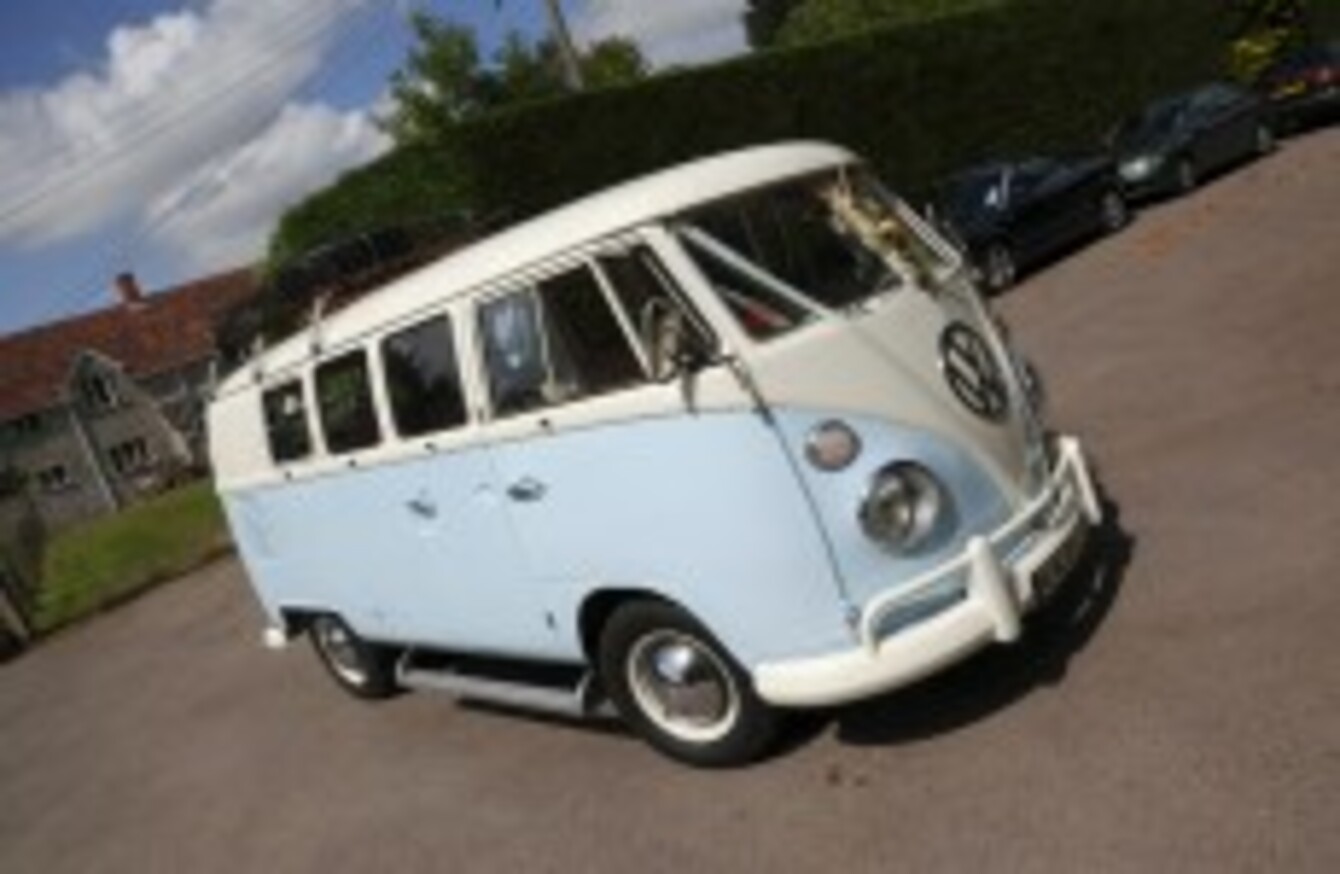 A van being used as a wedding car in the UK
Image: Stephen Rafferty/Eye Ubiquitous/Press Association Images
A van being used as a wedding car in the UK
Image: Stephen Rafferty/Eye Ubiquitous/Press Association Images
IT HAS BEEN an icon of popular culture since the 60s.
Synonymous with the hippie movement and adored by travellers the world over, the Volkswagen Kombi, otherwise known as the VW Bus, will cease production at the end of this month.
From 31 December the van, which is only produced in Brazil, will finish rolling off the assembly lines.
Volkswagen ceased production of the bus in Germany in 1979.
VW enthusiasts in Germany form a convoy in 2007. (AP Photo/Fabian Bimmer)
Despite its standing in Western culture, in Brazil the Kombi, or T2 as it is known there, is a more functional vehicle, doubling as everything from an ambulance to a hearse, from a school bus to a hot dog stall.
They have been produced mostly by hand in Brazil since 1957, but modern day regulations have gotten the better of the beloved bus.
As Franck Sowade, production manager at the Sao Bernardo VW factory told the BBC:
"It was one of the very first cars to be developed by the company," he explained.
"But to add the airbags, ABS braking system and emissions modification that legislation now require would be too expensive and time consuming."
Concert goers sit on a VW Bus at Woodstock in 1969. (AP Photo)
And so, ten million sales and 67 years after a Dutch visitor doodled the design on a visit to a VW plant, all that is left is to set your sights on the special edition version that will mark the end of the era.
It is priced at €27,000.