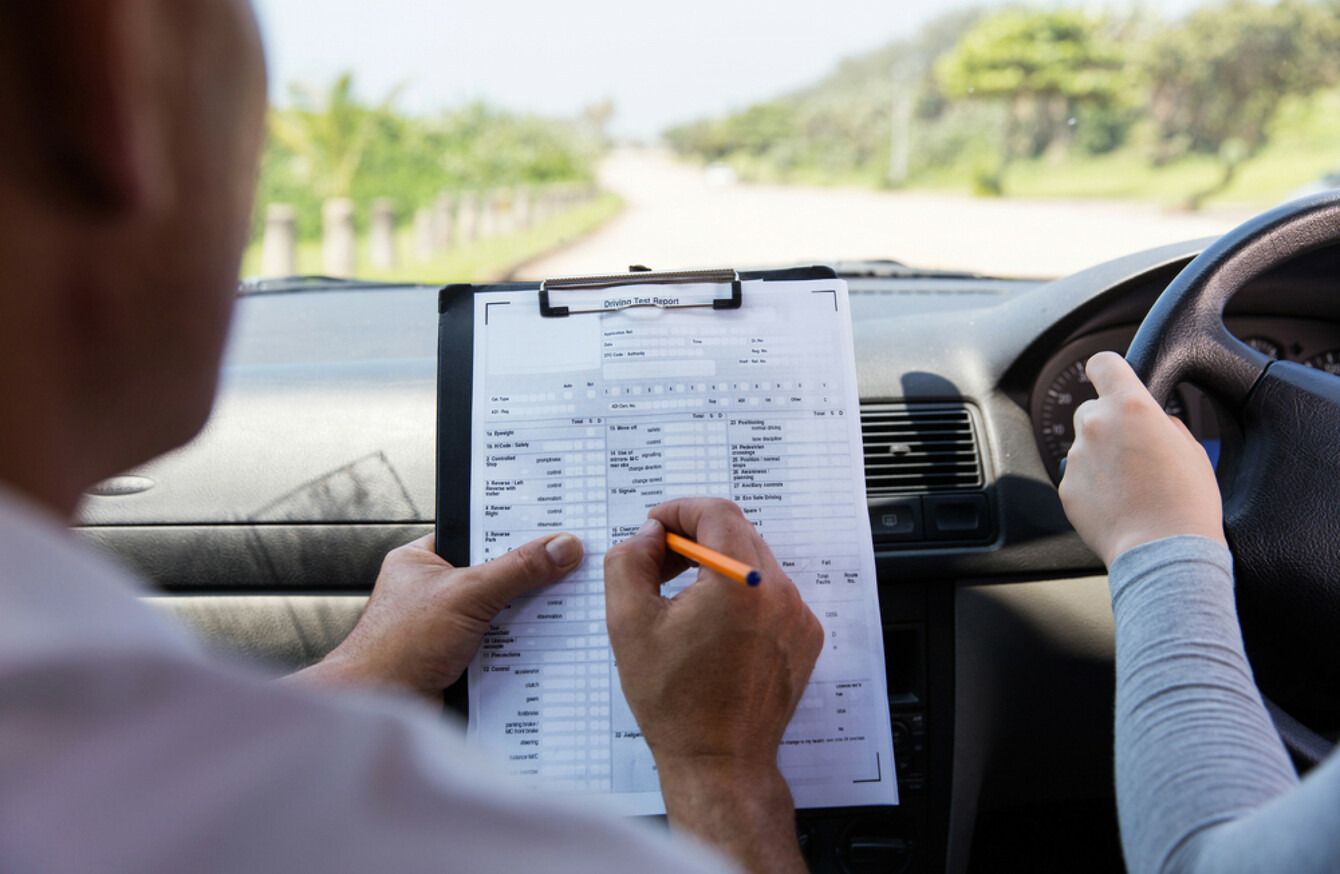 Image: Shutterstock/michaeljung
Image: Shutterstock/michaeljung
THERE ARE 44,746 people across the country waiting to be scheduled for a driving test.
Independent TD Mattie McGrath said the chronic backlog is creating serious knock-on consequences.
"What is deeply alarming to me is that this number of almost 45,000 does not include those who have already been scheduled for an upcoming test.
The 45,000 figure merely reflects those waiting to be given a testing date.
And the wait isn't short – in the most severe cases people are waiting up to seven months to take their test.
The longest wait time for cars is Tralee (28 weeks) followed by Cavan (25 weeks) and Cork and Monaghan (24 weeks).
The Road Safety Authority has a waiting time target "of no longer than 10 weeks", but only two of the 48 test centres have waiting times of less than 10 weeks – Galway and Portlaoise – which are both nine weeks.
Information on the RSA website shows that five centres have average waiting lists that hit the 10 week mark, while just two (Buncrana and Thurles) have averages of 20 weeks.
Overall, the average waiting time for the 48 test centres combined is around 14 weeks.
A spokesperson for the Road Safety Authority told TheJournal.ie:
The driver testing service has seen increased waiting times nationally over the past year.
"This is due to a sustained level of applications being received, alongside a reduction in driver tester numbers due to retirements."
However, Mattie McGrath criticised the RSA for not giving figures on retirements – despite describing them as part of the problem.
The RSA spokesperson said the RSA started a recruitment campaign for testers in December 2017 and received over 4,000 applications.
They said candidates are now being shortlisted and there are plans for seven new testers to start in May.
Speaking in the Dáil, Mattie McGrath said, "That is simply not good enough given the scale of the challenge."
Storms and cancellations
The RSA has acknowledged that waiting times are too long but added that people not showing up for tests and the recent severe weather has had an impact.
The spokesperson said that almost 19,000 candidates didn't show up for their driving test in 2017.
So far in 2018 around 300 – 400 people per week are not showing up for their test.
The spokesperson appealed for candidates to cancel their appointment if they can't attend so the slot can be allocated to another candidate on the cancellation list.
They also noted that Storm Ophelia and Emma contributed to the loss of over 4,000 driving test appointments.
However they added, "It is recognised that waiting times are too long across all of the service and the RSA will continue to prioritise the longest waiting times until such time as they return to acceptable levels.
"We are starting to see an improvement in the waiting times and plan to get back to a national average of 10 weeks (normal service level commitment) later in the year."