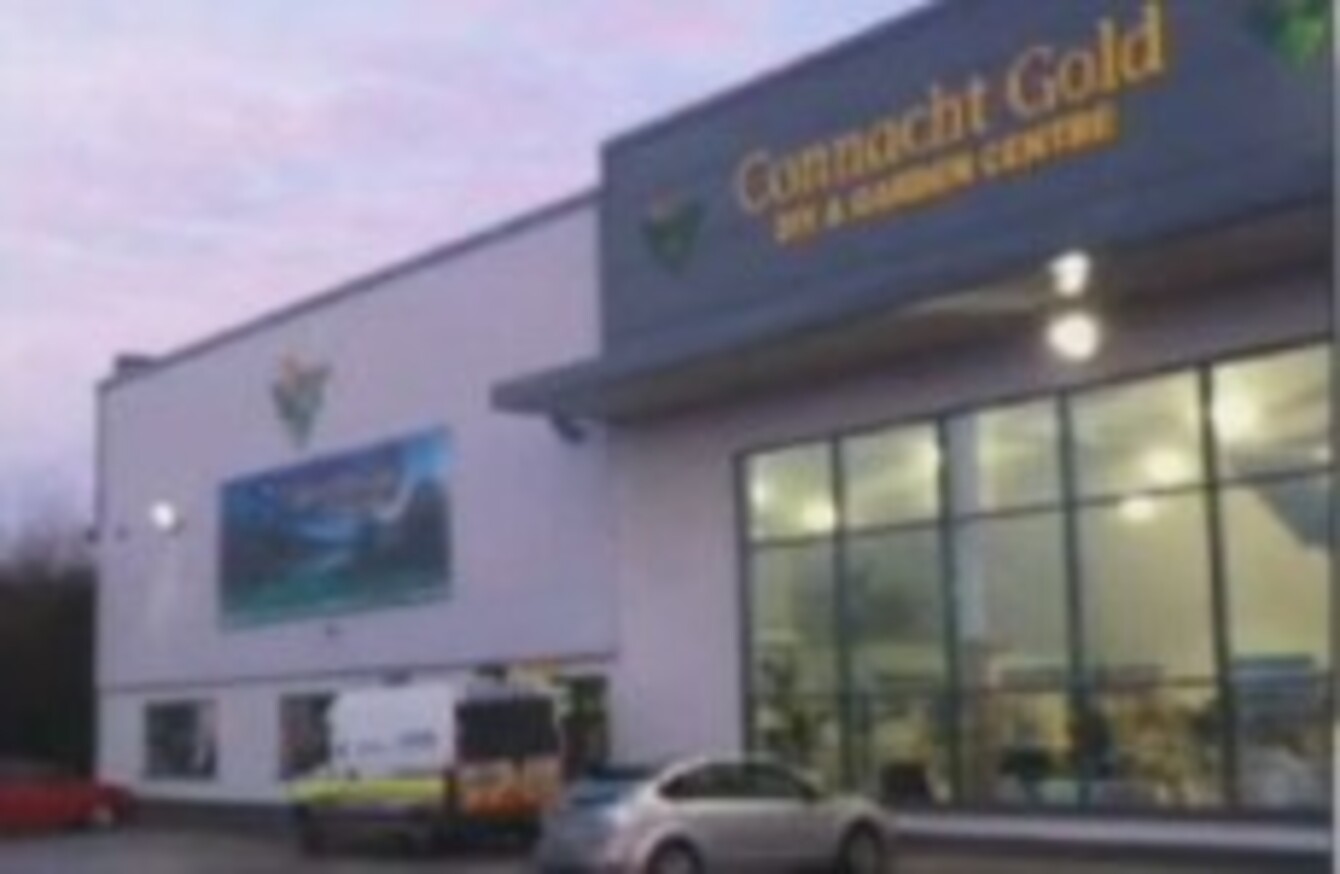 The Connacht Gold DIY and Garden Centre
Image: Screengrab via Tv3.ie
The Connacht Gold DIY and Garden Centre
Image: Screengrab via Tv3.ie
Updated 7.48pm
TWO MEN HAVE died and four others have been injured after a wall collapsed at a DIY store on the Athlone Road in Longford. Gardaí this evening confirmed that one man in 40s and a second man believed to be in his 60s died after the incident at the Connacht Gold DIY and Garden Centre this afternoon.
Four other people remain in hospital in Tullamore and Mullingar. Emergency services from Tullamore, Athlone and Mullingar were called to assist at the scene of the accident. CEO of Connacht Gold Aaron Forde said the company is co-operating with investigations into the cause of the fatal accident.
"Safety is a primary concern for Connacht Gold and we are co-operating in every way with the emergency services, the Gardaí and the Health and Safety Authority in supporting those affected and in establishing the cause of the accident," Forde said in a statement this evening.
He expressed sympathy for the family of the men who were fatally injured in the accident at the Longford store and said the company is providing counselling to employees and shoppers who were affected by the accident.
"Our thoughts and prayers are with them and also the other injured people," said Forde. The Connacht Gold store opened on the site just over nine months ago.
-Additional reporting by Christine Bohan