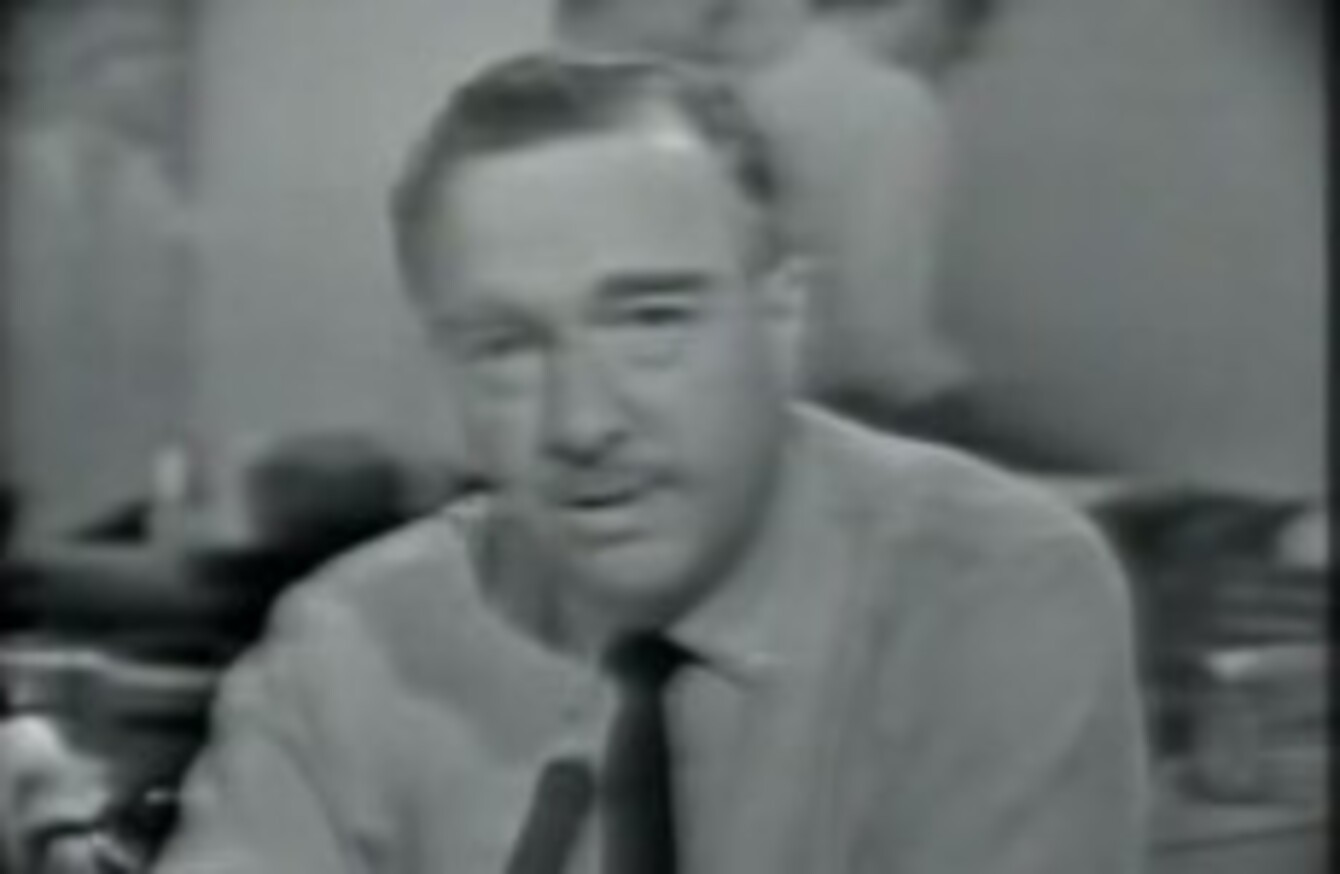 Image: Screengrab
Image: Screengrab
WALTER CRONKITE WAS not renowned for his emotion, preferring to present the news with a focus only on facts.
When he was standing in the CBS newsroom on 22 November 1963, he was on hand to receive a flash that the President had been shot.
Scrambling to get on air in those days was not as easy as it is now and CBS had to cut across their coverage of As The World Turns.
Cronkite had cut across the show twice before a camera was set up in the newsroom.
He held the fort on camera from 2pm EST, 7pm Irish time. Bouncing between local affiliate KRLD, CBS correspondent in Dallas Dan Rather and New York, Cronkite managed to keep viewers rapt until 2.38pm when the flash became official.
Showing rare emotion on air, "Uncle Walter", brought home the gravity of what had happened and is regularly cited as key in many peoples' memories.

(
Becky Ellis
/YouTube)