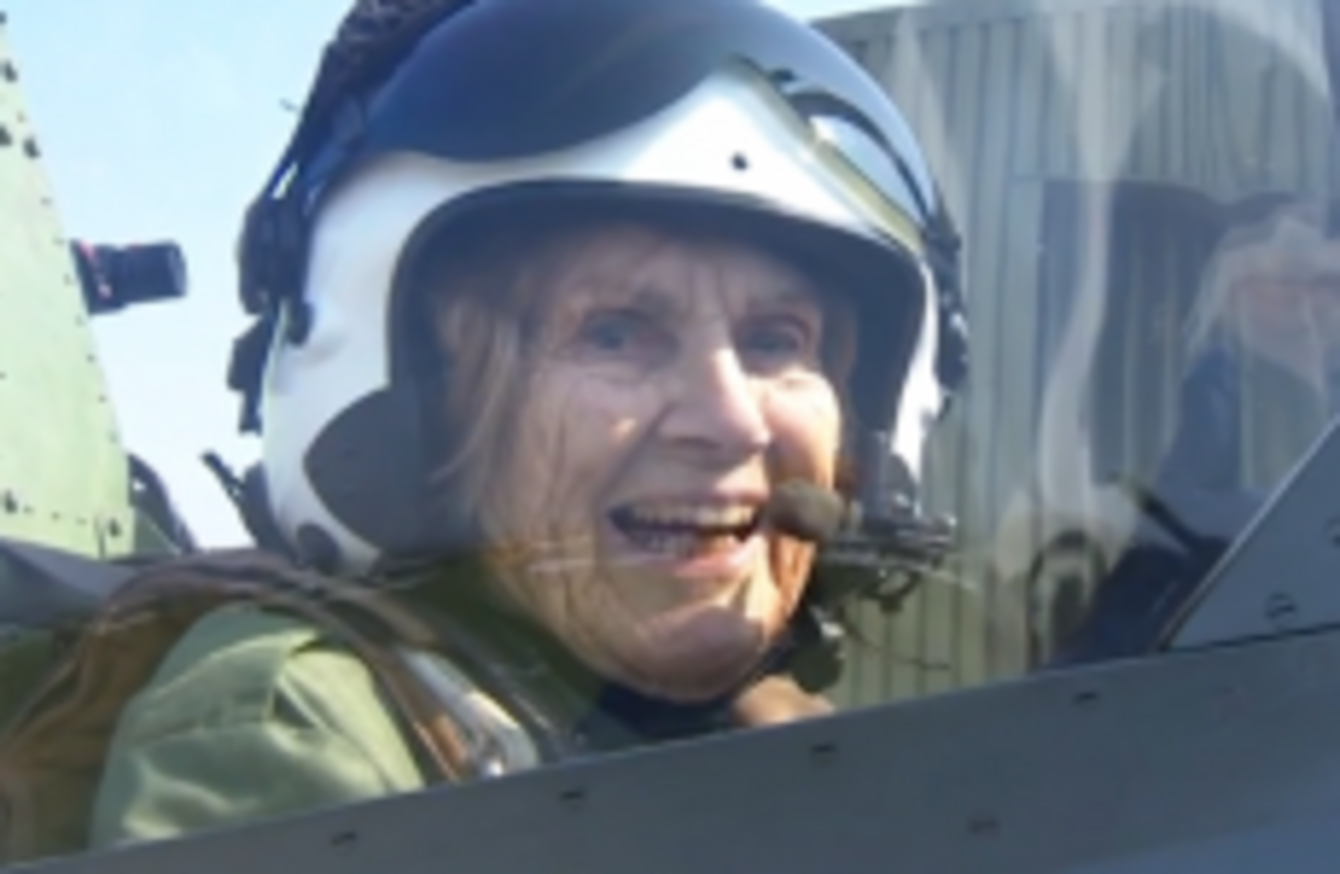 Image: BBC Radio 5
Image: BBC Radio 5
JOY LOFTHOUSE WAS a pilot for the Air Transport Auxiliary during World War II.
Seven decades after her first flight, at 92 years old, she was given the chance to fly a Spitfire plane again and BBC Radio 5 was there to capture her excitement.
"It was the iconic plane. I know they both – Hurricanes and Spitfires – played their part, but the Spitfire lasted much longer, because it's such a wonderful aeroplane, I think. The nearest thing to having wings of your own and flying that I've known," she said before she climbed into the cockpit.
https://vine.co/v/eZ00QmbAHbJ
While up in the air, after taking control of the plane, she said: "It's very hard to describe the feeling but it almost makes one feel young again."