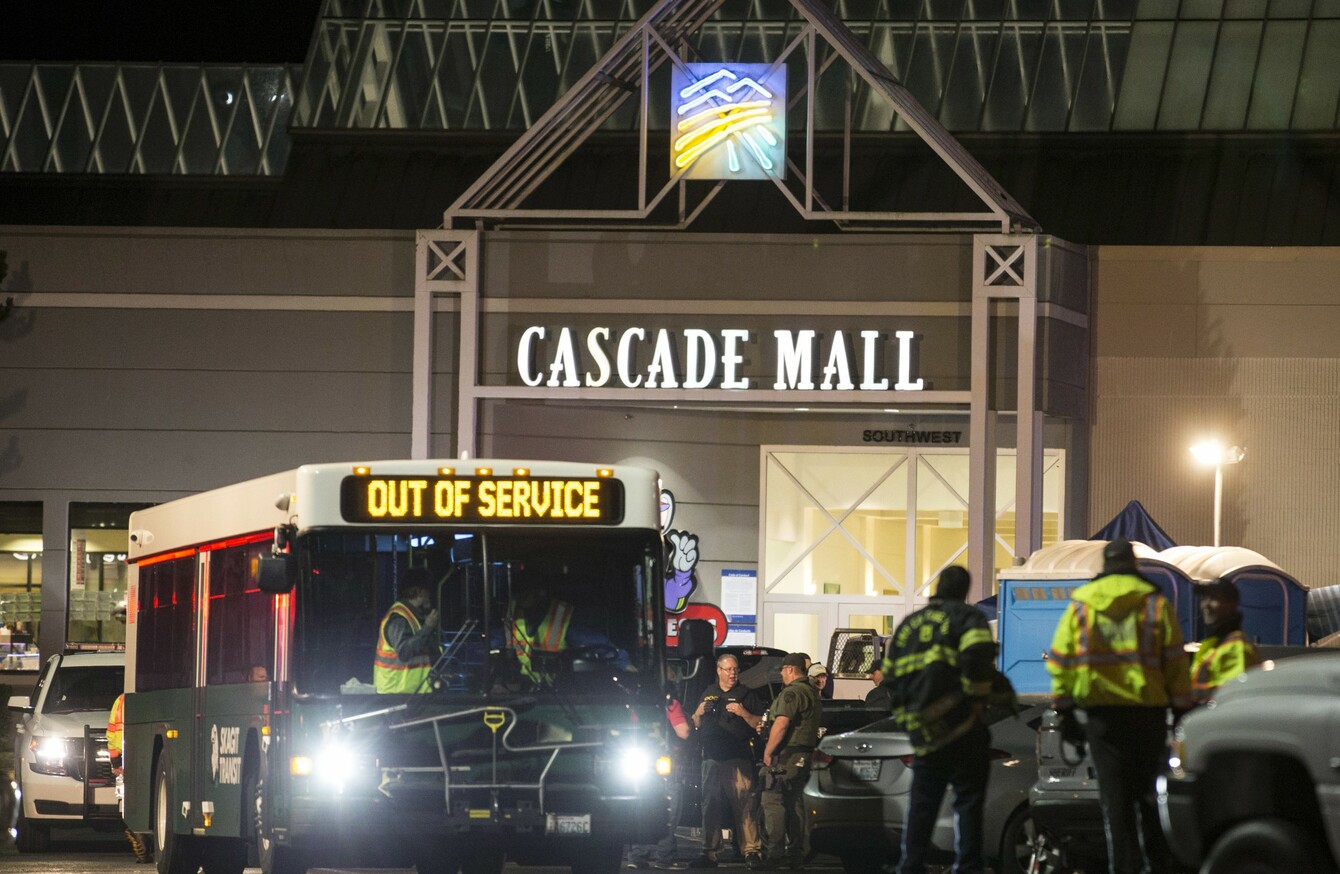 Image: Stephen Brashear
Image: Stephen Brashear
AUTHORITIES IN THE US have arrested a Turkish-born man suspected of shooting five people dead, including a teenaged cancer survivor, at a shopping mall in the state of Washington.
State Patrol spokesman Sergeant Mark Francis named the suspect as Arcan Cetin, a 20-year-old resident of the nearby town of Oak Harbor, saying he was arrested about 24 hours after the killings. There were no other suspects.
Police had initially described the suspect as a Hispanic man in his late teens or early 20s.
A Facebook page that appeared to belong to Cetin said he was born in Adana, Turkey, went to Oak Harbor High School and had worked at a grocery store on the town's Whidbey Island.
In February, he posted a link to a "Call of Duty" first-person shooter videogame practice session, in an eery foreshadowing of real world violence he was to perpetrate.
YouTube users posted lewd comments on that page and Cetin's Twitter page in response to the mall shooting.
Motive unknown
The gunman opened fire with a rifle in the makeup section of a Macy's department store late on Friday, killing four women and a man, according to police.
The FBI office in Seattle said it had no evidence the shooting was terror-related.
The shooter later left the store on foot, triggering an intense manhunt.
A weapon was recovered at Cascade Mall in Burlington, a town of about 8,000 people some 70 miles (110 kilometers) north of Seattle.
"I don't know what his motivation was to do this," Chris Cammock, police chief in the larger nearby town of Mount Vernon, told a news conference. "But I certainly plan to find out through the investigation, to the best of our ability."
The youngest victim was named as Sarai Lara, 16, who survived cancer as a young girl. Relatives named another victim as 52-year-old Shayla Martin, who worked as a Macy's makeup artist.
"We're really having a tough time right now," her sister Karen Van Horn told The Seattle Times.
- © AFP 2016.