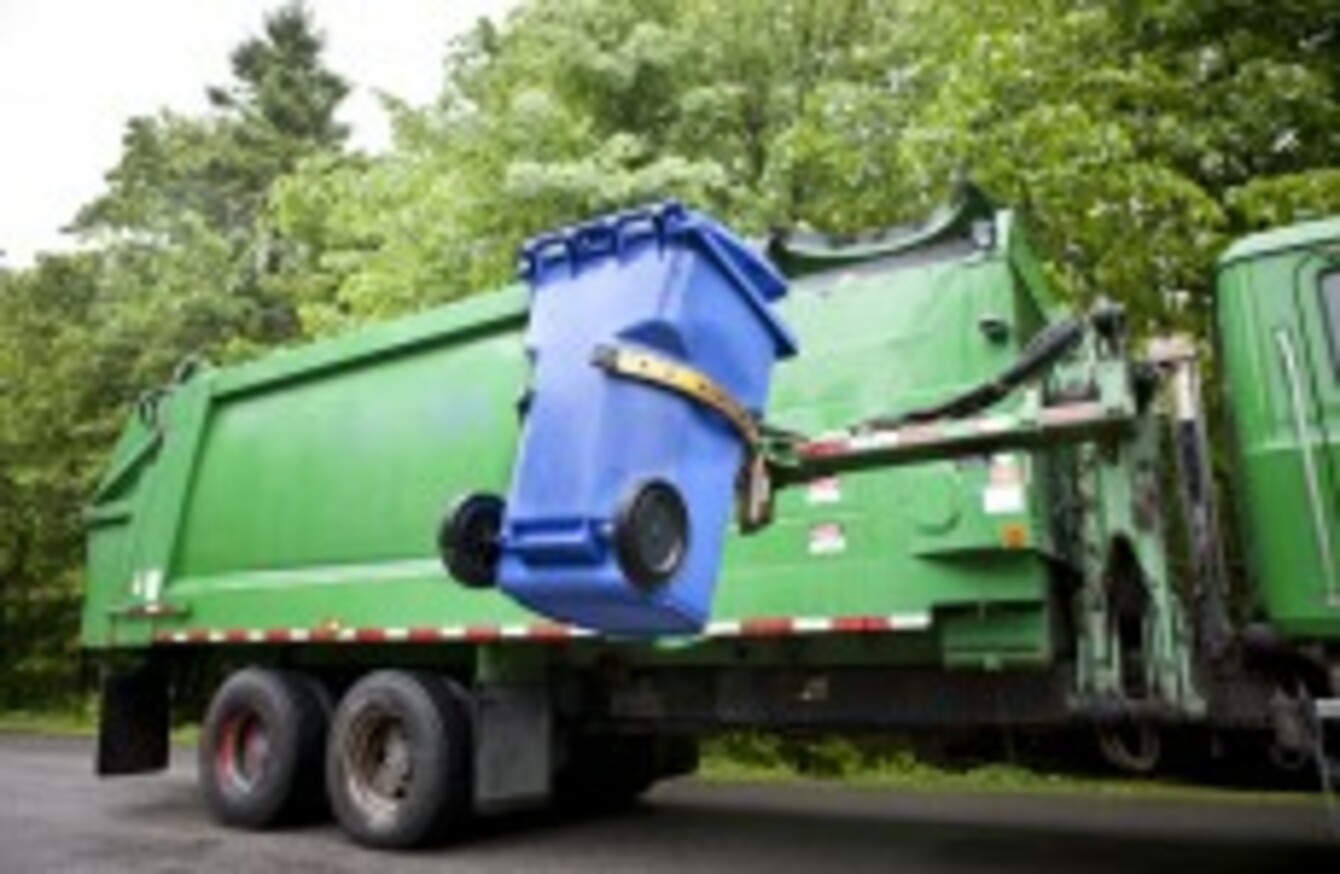 Image: Shutterstock/Paul Vasarhelyi
Image: Shutterstock/Paul Vasarhelyi
A BIN COMPANY has expressed disappointment at a High Court ruling preventing them collecting customers' old bins.
Yesterday an injunction was granted that prevented Greenstar from picking up Panda Waste bins.
Greenstar had been collecting the wheelie bins from customers and had been bringing them to a central location where they could be collected at a later date by Panda Waste.
Panda Waste did not agree with this practice as they have the policy of collecting a customers wheelie bin in cases where a customer wishes to switch companies.
Statement 
In a statement today Greenstar have said that they fully intend to "adapt its operation procedures at once to comply with the Court's decision."
The company has stated that the reason for collecting customers' old bins was to make it easier for customers to switch over to their service.
It notes that residents in the Dún Laoghaire-Rathdown and Fingal area pay the highest prices in the Dublin market for refuse services and that it is currently offering a free 6-month bin collection service to new customers in this area.
Speaking about the decision, Greenstar CEO, Mark Keough, said:
While we will abide by Court's decision we are disappointed that we will no longer be able to offer to collect customers' old bins.
Greenstar's offer to collect these bins was intended to make it easier for people to switch provider and thereby secure the best prices available to them.
Response
Brian McCabe, CEO, Panda said, "Panda are committed to providing a high quality service in all circumstances and will collect bins by prior arrangement if customers require it. The High Court recognised that Panda has no difficulty with competition in the market and this is stated in Mr Justice Gilligan's ruling.
Panda is an Irish-owned, family run company which is proud of its reputation for providing competitively priced services to its 175,000 customers.  We welcome that Greenstar have been ordered by the High Court to return all Panda's property and to refrain from taking any Panda property in the future.