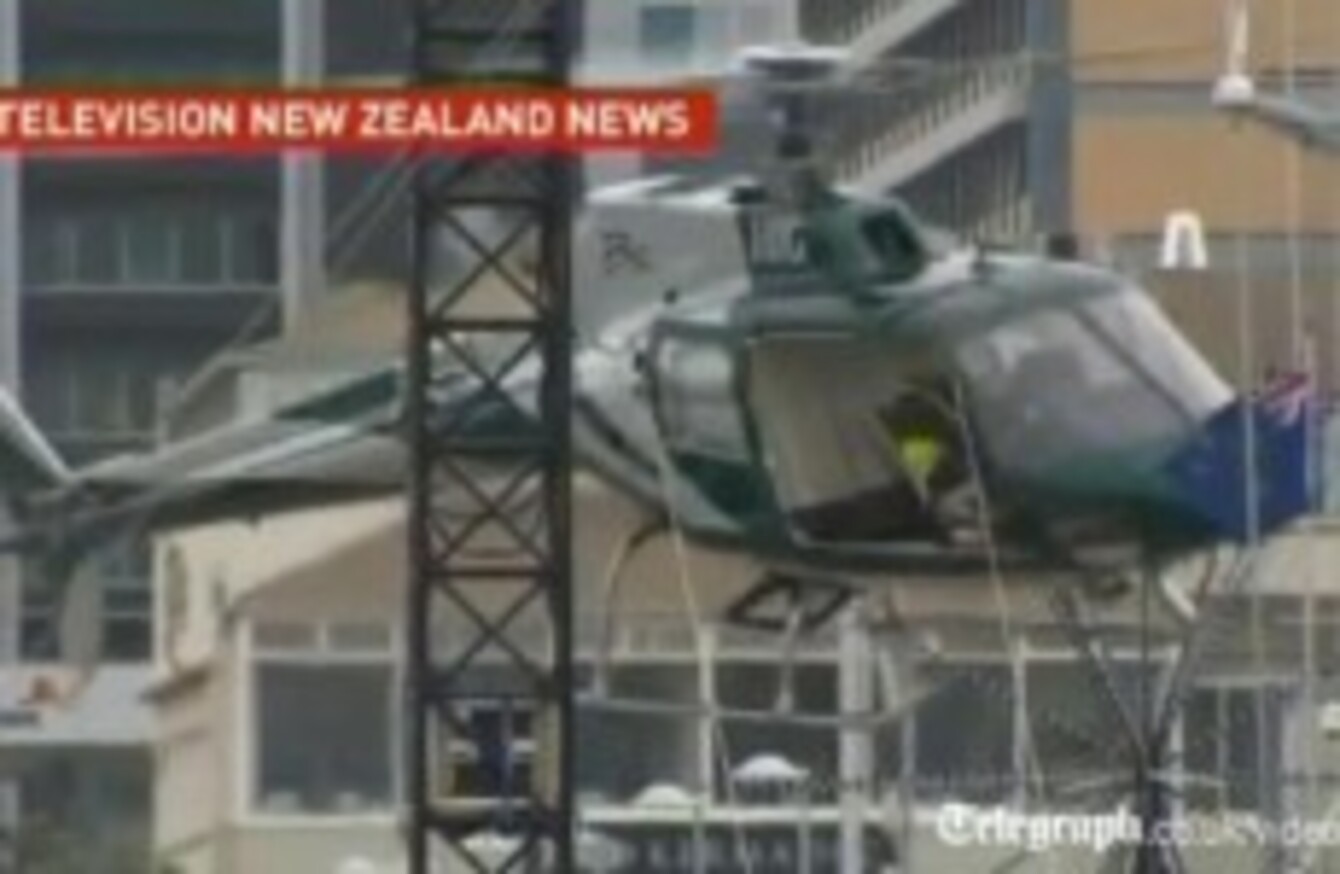 Image: Screengrab via TelegraphTV/YouTube
Image: Screengrab via TelegraphTV/YouTube
A PILOT WAS said to be "very, very lucky" to escape with his life after a dramatic crash on the Auckland waterfront in New Zealand earlier today.
Greg Gribble was attempting to install the seven-storey, fibre optic Telecom Christmas tree when the chopper he was piloting plunged to the ground, the New Zealand Herald reports.
Gribble was flung out the front door of the 'copter before falling back through its side door. Aviation investigators said an initial analysis of the scene indicated a cable being used in the lifting process played a key part in the crash.
"[The pilot] was lucky to walk away from this," the Civil Aviation Authority's safety investigator Steve Walker told the paper.
Watch in-full (via telegraphtv):

Stuff.co.za reports Greg's son Jaz as saying that it was the "closest call" his father has ever had as a pilot.
A spokesperson for the local hospital in Auckland said that the pilot had been assessed before being released earlier today and it is reported that Gribble is now recovering at home.
Telecom NZ tweeted to say it could confirm there was a crash but that everyone was okay.
"Can confirm the helicopter that crashed was putting up our Xmas tree. We're really happy to confirm pilot and ground crew all OK," the tweet reads.