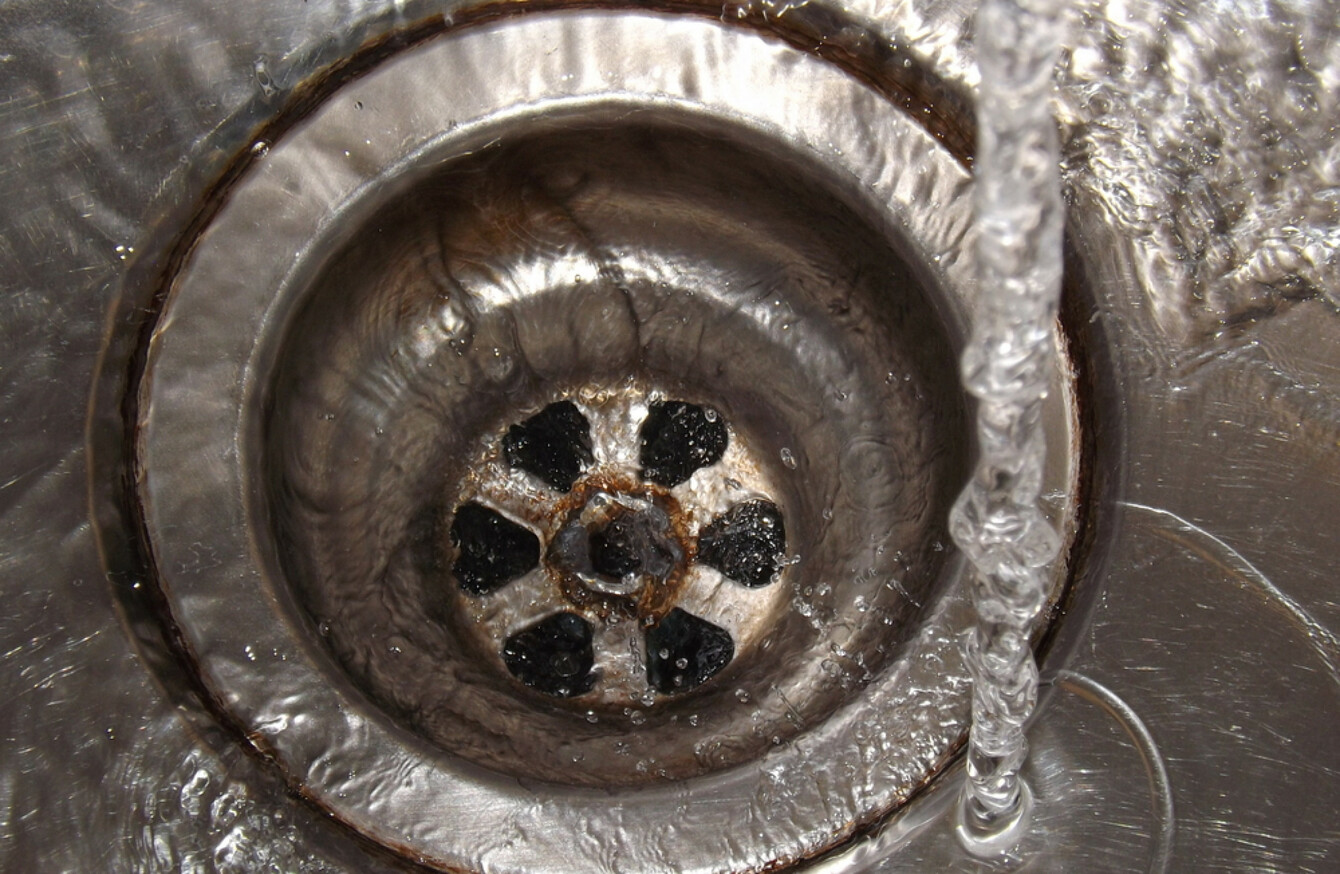 Those that paid their water charges can expect their money back this year.
Image: Shutterstock/Melenna
Those that paid their water charges can expect their money back this year.
Image: Shutterstock/Melenna
TALK ABOUT WATER charges hasn't gone away, you know.
Over the weekend, the issue was back in the headlines, with news the government aims to give people back their money by the end of the year.
This wasn't unheard of – the idea of refunding water charges this year had already been floated by Taoiseach Leo Varadkar during the Fine Gael leadership contest.
It is estimated that nearly one million customers paid some or all of their water charges before they were discontinued. And they all need to get their money back.
How much should I get back?
Householders who live alone and who paid their five bills will be entitled to €200, while those who live in a household of more than one person will be entitled to €325.
In total, the government has to pay back in and around €160 million.
When should I get my money back?
Minister for Housing, Planning and Local Government Eoghan Murphy told RTÉ yesterday that he intends to refund the majority of payments by the end of 2017.
Government sources confirmed that this should begin before October's Budget. The majority should have their money back by Christmas.
However, it's understood that some repayments might take a little longer.
Why will some cases take longer?
Some cases are more complicated due to some people having moved house. All these issues and how to handle these refunds is still being worked out.
Where's the money coming from?
There has been a lot of speculation about where the money for the refunds is going to come from. The previous minister, Simon Coveney, said refunds would have to be considered in the budgetary context. Then there were reports that refunds could stretch out over a two-year period, and other reports in the last year said it could be part of a tax rebate.
It's now clear that the money is not going to come from Budget 2018 funds, but from a "separate envelope", as one government source stated.
The government is currently doing a big spending review and it is believed that it will come up with some savings. Government officials are also in talks with the EU Commission to ensure that we can make a "one-off payment" under the EU fiscal rules.
It's all very complicated and a bit of a mess.
The Minister for Employment and Social Protection Regina Doherty has admitted that the issue of the refund of all water charges has not yet been discussed in detail by the Cabinet.
Earlier, the Minister for Education and Skills Richard Bruton said the money for the refunds will come from within existing resources.
Sports Minister Shane Ross told reporters today that he is completely in favour of people being treated equally when it comes to water charge refunds, saying that while he would be reluctant to see his department's budget reduced to ensure repayments are made, he added:
If we all have to pay our fair share, we all have to pay our fair share.
What about the water grant?
Once the news about the water charges refunds was out, of course the next question being asked relates to the €100 water conservation grant that was paid out.
Prior to Irish Water bills coming through the letter box, householders were urged to sign up to the water conservation grant of €100.
While the Oireacthas Committee on water charges agreed the water conservation grant should be deducted from any refunds given to householders, it has since emerged that it is unlikely the water conservation grant will be deducted any refunds.
The details are being worked out over the summer, but it is understood the grant was a separate payment than that of water charges, and will be treated as such.
At the launch of the national drug strategy, Varadkar noted the government said deducting the grant from water charge refunds would be "logistically and legally very difficult".
Basically, deducting one from the other could prove to be a lot of trouble.
So how much was paid out for the water conservation grant?
Figures released last year to Fianna Fáil's Barry Cowen show 887,010 householders – slightly more than half of those eligible – claimed their €100 grant.
The total cost of the water conservation grant was €94 million, according to the Department of Social Protection.
The total administration costs were €5,782,035.42, bringing the total cost to €94,483,035.
Is Irish Water being abolished?
No, Irish Water is here to stay. The single water utility will remain, but it's believed we'll be having a referendum on the issue of enshrining the utility into public ownership.
When is new law going to be introduced?
While as recently as June, the government was saying the Water Services Bill would be published before the summer recess, it will now be dealt with in the autumn. Until then, water charges continue to be suspended.
And what will the new law contain?
It should contain recommendations made by committee which found that water charges should still apply for excessive amounts of water.
What is excessive usage? 
The committee said excessive usage is 70% above the average household use.
The average individual usage has been set at 133 litres per person per day.
It recommended that the Commission of Energy Regulation should determine the average consumption levels and that excessive usage should be based on 1.7 times the average household usage.
The legislation will also have to provide for allowances in extraordinary circumstances such as medical conditions and above average household size that falls beyond the threshold allowance and taking into consideration that average usage is 133 litres per person per day.