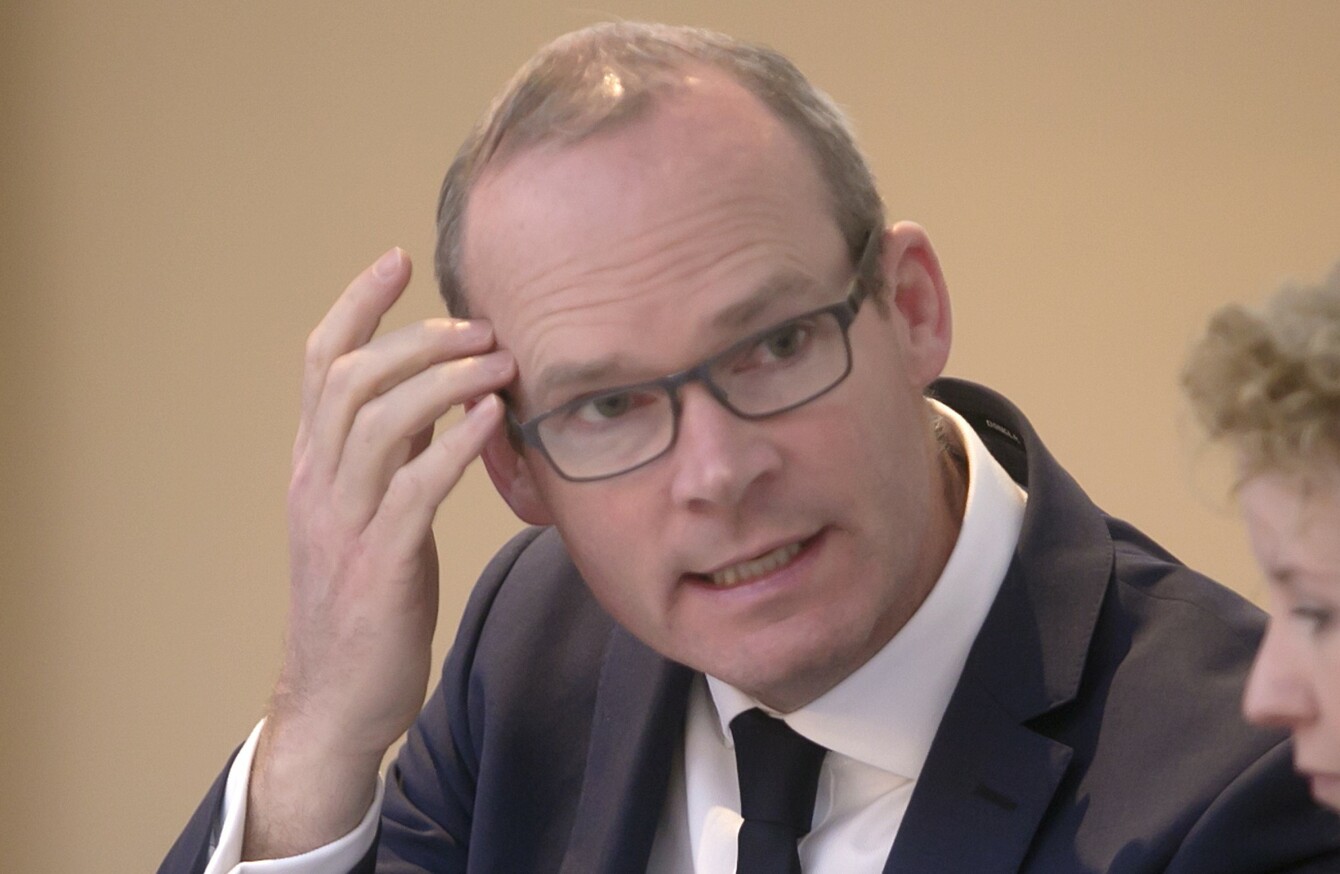 Simon Coveney said was his view that people should be charged for their water usage.
Image: Sam Boal/RollingNews.ie
Simon Coveney said was his view that people should be charged for their water usage.
Image: Sam Boal/RollingNews.ie
MINISTER FOR LOCAL Government Simon Coveney has defended the proposition of paying for water, saying that scrapping the charges would be "completely unrealistic".
He said that the wastage of water needed to be accounted for through the metering system, and that "there needs to be some consequences for people blatantly wasting water".
Speaking on Newstalk FM to presenter Pat Kenny, Coveney illustrated his point further:
You don't wash your car with Ballygowan, because if you do, you pay for it.
The minister also said that people who paid their charges "did the right thing and we are not going to make a fool of them…" before saying that those who haven't yet paid should be pursued.
Simon Coveney was also asked earlier this morning on RTÉ's Morning Ireland whether water charges were coming back.
"What the recommendation of the report that was published yesterday says is that for normal usage of water in houses across the country, that should be paid for through general taxation," the minister said.
"But that if people use more than the normal use… then they should pay for it themselves."
Coveney said that whether it was through taxation or through specific charges:
One way or another, the people have to pay for water.
The minister was speaking after the expert commission on water charges yesterday recommended that "normal use" of household water should be paid for out of general taxation.
However, the report also recommended that households should be charged for over use or wasteful use.
It also recommended that "the vast majority of consumers will not have to pay direct charges for water".
Other recommendations included that the issue of the utility remaining in public ownership should be properly addressed by the Special Oireachtas Committee on water charges.
The report also stated that funding for charges should be out of taxation (although it didn't specify what form of taxation).
The commission on water charges was set up as part of the agreement between Fianna Fáil and Fine Gael in the wake of February's inconclusive election result, allowing Enda Kenny's party to set up minority government.
Widely regarded as a way for the two parties to effectively park a hot potato issue, it was agreed that the commission would hand in its report to an Oireachtas water committee, which will further debate it.
The entire Dáil will vote on what to do about water charges at some point next year, it's expected.
Protest
Also speaking on Morning Ireland, AAA-PBP TD Paul Murphy said his party would organise protests to combat an introduction of any form of water charges.
He said that charging people for "excessive" usage was "a trojan horse for the introduction of full charges".
Murphy said he opposed the charges in any form.
He stated that measures such as income tax, a wealth tax and an increased corporation tax could all be used to pay the cost of water.
Murphy called the report and the committee procedure in debating its findings a "political exercise".
"At the end of the day they're not going to impose water charges because people are not going to accept them," he said.
With reporting from Gráinne Ní Aodha and Daragh Brophy