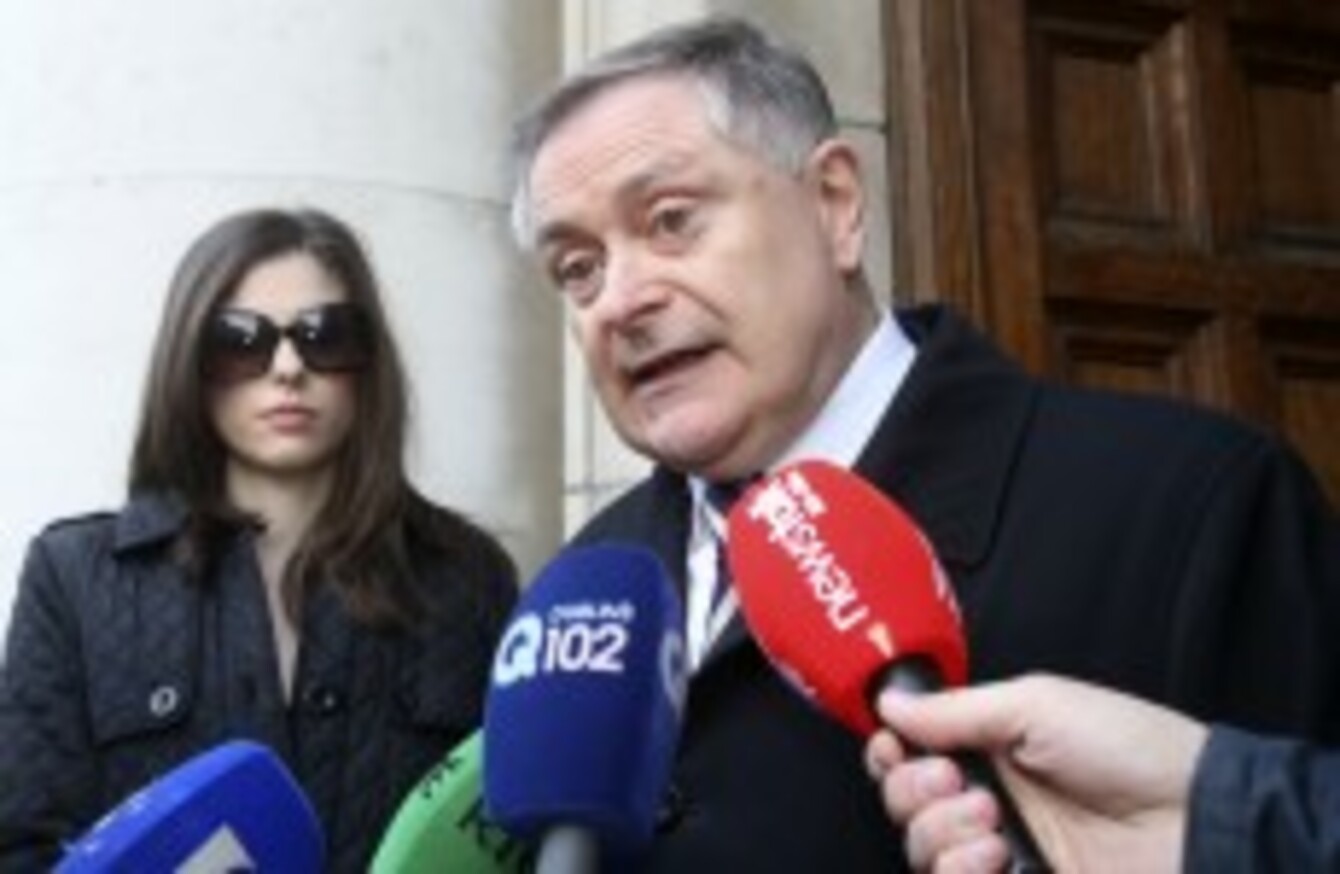 Brendan Howlin (File photo)
Image: Sam Boal/Photocall Ireland
Brendan Howlin (File photo)
Image: Sam Boal/Photocall Ireland
A SPLIT HAS emerged between the coalition parties over the scale and nature of water charges after reports this morning that families face an annual bill of around €250.
Several reports this morning indicate that households will face bills of under €300 and a standing charge of around €50 with allowances made for those who need extra water because of, for example, medical conditions.
Water charges are being discussed at this morning's Cabinet meeting but a Labour source said the party is particularly unhappy with the leaking of details this morning and late last night.
Labour ministers are unhappy with the level of detail that has emerged without any discussion at Cabinet level, particularly by ministers who sit on the Economic Management Council which is made up of the Taoiseach, Tánaiste, Michael Noonan and Brendan Howlin.
Enda Kenny insisted yesterday in the Dáil that there had been no agreement on the scale of charges.
He also said there had been no agreement on the level of government subvention to Irish Water, which will be in the region of over €530 million, according to reports this morning.
On his way into Cabinet this morning, Kenny said that the memorandum on the issue, being brought by Environment Minister Phil Hogan, will be discussed at Cabinet and "there's lots of things here to be talked about".
But Public Expenditure and Reform Minister Howlin insisted there was no agreement on anything as yet.
"There's no agreement on the scale and nature of the charges yet," he insisted.
"We're going to have a discussion about that today and there's no agreement that we're going to have an agreement."
Speaking on RTÉ's Today with Seán O'Rourke a short time ago, the Fianna Fáil environment spokesperson Barry Cowen said the latest developments showed "the sort of farcical nature" that the water charges issue has been handled.
Meanwhile, the Socialist Party TD Joe Higgins said Howlin's comments this morning are "quite significant" given he was Environment Minister in 1996 when "the mass campaign of boycott" resulted in water charges being abolished.