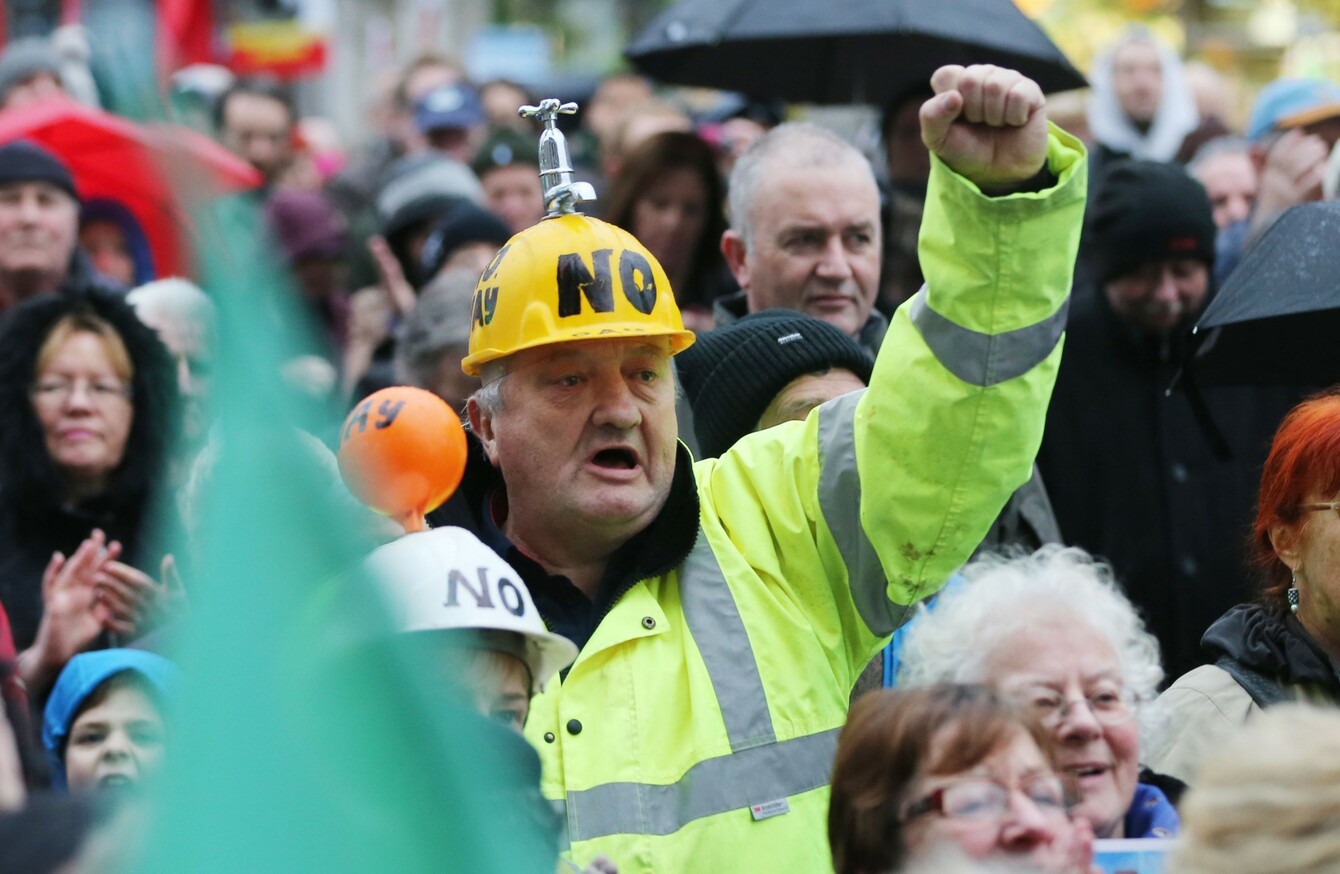 A Right2Water protest from January 2016.
Image: Niall Carson/PA Images
A Right2Water protest from January 2016.
Image: Niall Carson/PA Images
ANTI-WATER CHARGE activists from the Right2Water campaign group will be invited to speak before an Oireachtas committee after Fine Gael was outvoted by opposition deputies.
The Joint Oireachtas Committee on the Future Funding of Domestic Water could hear from Right2Water campaigners as early as next week after today's decision.
It came after the six Fine Gael members of the committee were outvoted by left-leaning members who were also supported by Fianna Fáil.
The committee is tasked with deciding on the future of water charges in the State and has representatives from all parties. It is chaired by Independent Senator Pádraig Ó Céidigh.
Speaking after today's decision, Fine Gael TD Martin Heydon claimed that inviting the Right2Water campaigners into the committee could delay its work.
"The mandate we have is to hear from experts in the field and come to a consensus on the basis of fact. We do not need interest groups wielding agendas, be it on the pro or anti water charges side of the debate," the deputy said.
The Right2Water group was the largest umbrella organisation that organised the nationwide water protests that came about following the introduction of water charges.
Prior to last year's general election, it also identified like-minded politicians and created a platform for them to sign up to.
Heydon was also critical of Fianna Fáil for voting with the "hard left" to allow Right2Water address the committee.
Speaking on RTÉ's Late Debate this evening, Fianna Fáil TD John Brassil said that not inviting Right2Water would sent the wrong message.
"I don't see what harm it's going to do, they have been to the forefront of this issue for a start and it would weaken the committee is if they weren't invited," he said.