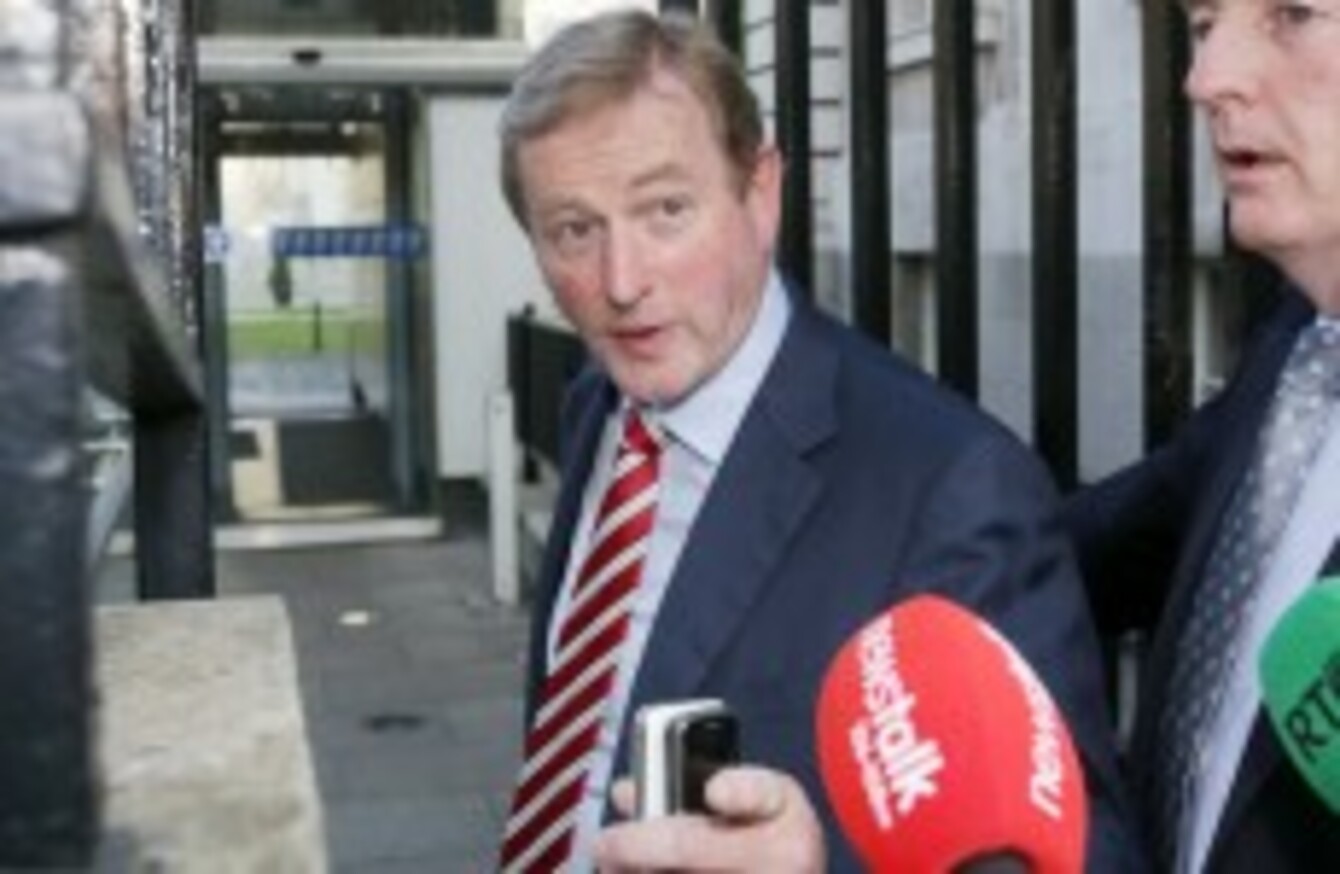 Enda Kenny on his way into Cabinet this morning
Image: Laura Hutton/Photocall Ireland
Enda Kenny on his way into Cabinet this morning
Image: Laura Hutton/Photocall Ireland
CABINET MINISTERS FAILED to reach agreement on the issue of water charges at their meeting this morning and look set to meet again this week in a bid to settle differences.
While officials have made progress on what Labour has previously said are "substantive differences" with Fine Gael on the policy no agreement was reached today.
Labour's is concerned about addressing people's ability to pay and the fact that most of water meters will not be installed by the time Irish Water starts producing bills.
The party has also had issues with the proposal to have a standing charge of €50 while the Tánaiste Eamon Gilmore said yesterday that there needs to be a "genuinely free allowance" for households.
Speaking on RTÉ's News at One this afternoon, Public Expenditure and Reform Minister Brendan Howlin said that "matters are close to being resolved"
"I would expect a decision in the not too distant future," he added but he declined to give a specific time frame.
Labour was unhappy with a memo – prepared by the Environment Minister Phil Hogan and brought to Cabinet on 16 April – that detailed how the State can be expected to put up maximum of €537 million in a subvention for Irish Water.
This, the memo suggested based on CSO figures, would mean that the average charge facing a household will be around €240 or €248 in the case of an family with two children, both including a standing charge.
But Labour highlighted its misgivings about the memo, the idea of a standing charge and bemoaned the fact it had been leaked to the media before coming to Cabinet – Gilmore saying this was "unhelpful".
Fine Gael has stressed that the parties are "united on the issues of fairness and affordability".