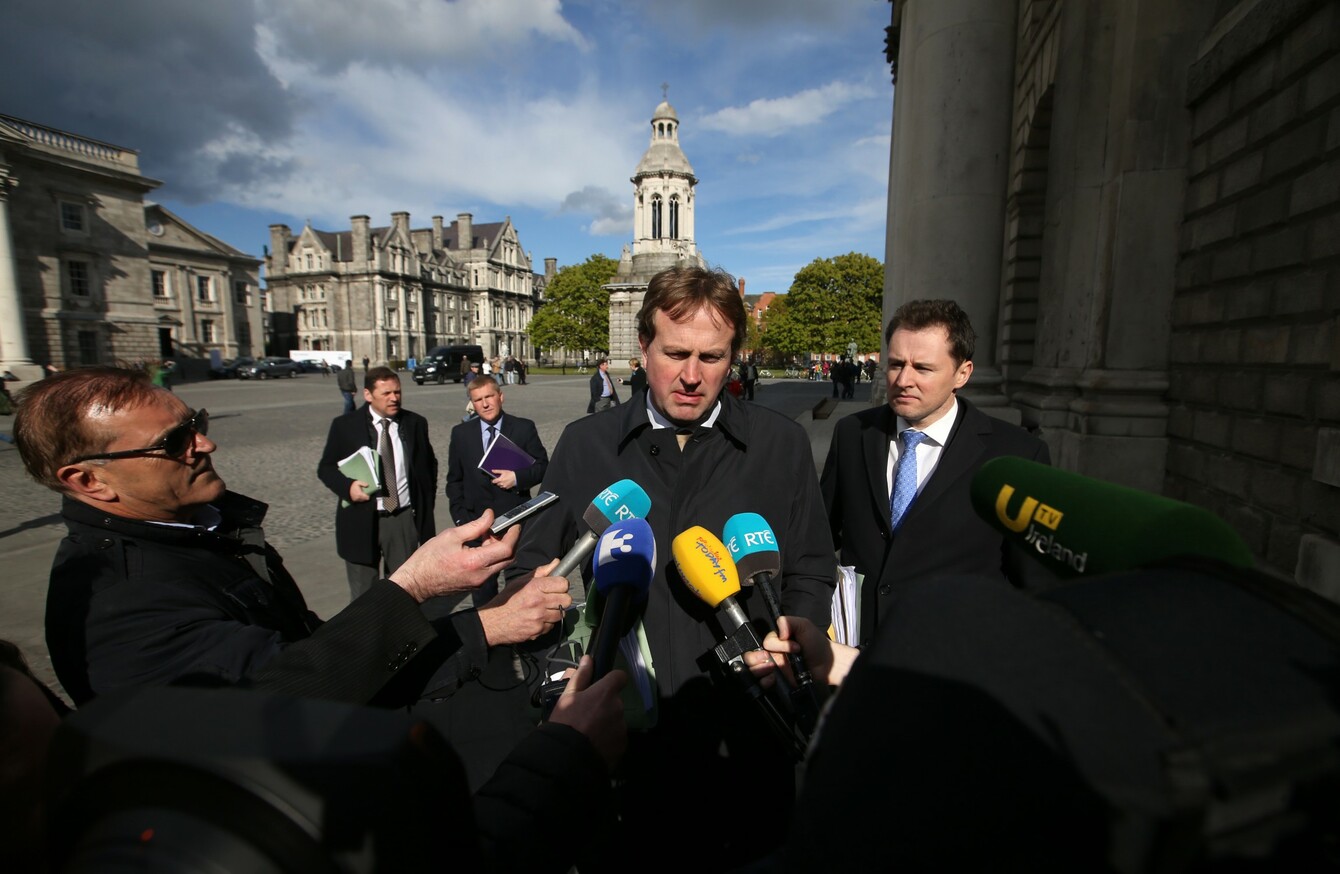 Jim O'Callaghan (centre)
Image: Sam Boal/RollingNews.ie
Jim O'Callaghan (centre)
Image: Sam Boal/RollingNews.ie
A FIANNA FÁIL TD has said that people who have paid their water charges won't get their money back.
Jim O'Callaghan made the comments on Today with Seán O'Rourke.
"There must be equality of treatment between people who have paid water bills and people who have not paid their water bills.
"We can't have a situation where there are some people in the country who have paid their bills and the people who haven't paid their bills can say, 'Well tough, you shouldn't have bothered paying them.'"
The Dublin Bay South TD said people will be pursued for outstanding payments.
"Bills were legitimately charged on the change of the law introduced by the Oireachtas, there's nothing we can do about that, there's nothing Sinn Féin can do about that."
On the same programme, Sinn Féin TD Pearse Doherty said he will continue to boycott the charges.
Back in the real world, people haven't been paying their water charges bills, I would say more and more people have decided not to.
"I have boycotted water charges from day one, I haven't paid my bills and I have no intention of doing so."
O'Callaghan, who was on his party's negotiating team during recent talks on government formation, said water charges were not the main issue on the table, citing health and housing as more pressing.
Suspended for nine months 
Water charges are set to be suspended in about six weeks, after Fine Gael and Fianna Fáil struck an agreement that allows the former to lead a minority government with the support of independent TDs.
Under the terms of the agreement, Irish Water will be retained "as a single national utility in public ownership". Water charges will be suspended for at least nine months, six weeks after the new government takes office.
An "external advisory body" will examine the utility before reporting to an Oireachtas committee "on measures needed to improve the transparency and accountability of Irish Water" and issues such as cost reduction, efficiency, staffing policies and infrastructure delivery.
Pursuing people who don't pay 
Both Fine Gael and Fianna Fáil have advised people to continue paying their bills, saying it is still the law.
Fine Gael TD Pat Breen told Morning Ireland everyone will have to pay water charges and any outstanding arrears.
"Water charges are live right up to the time when the legislation is put into place, probably in six-seven weeks time," Breen said, adding: "Those who haven't paid will be pursued, the law will have to be upheld."
He said how people who don't pay will be pursued is "a matter for Irish Water".