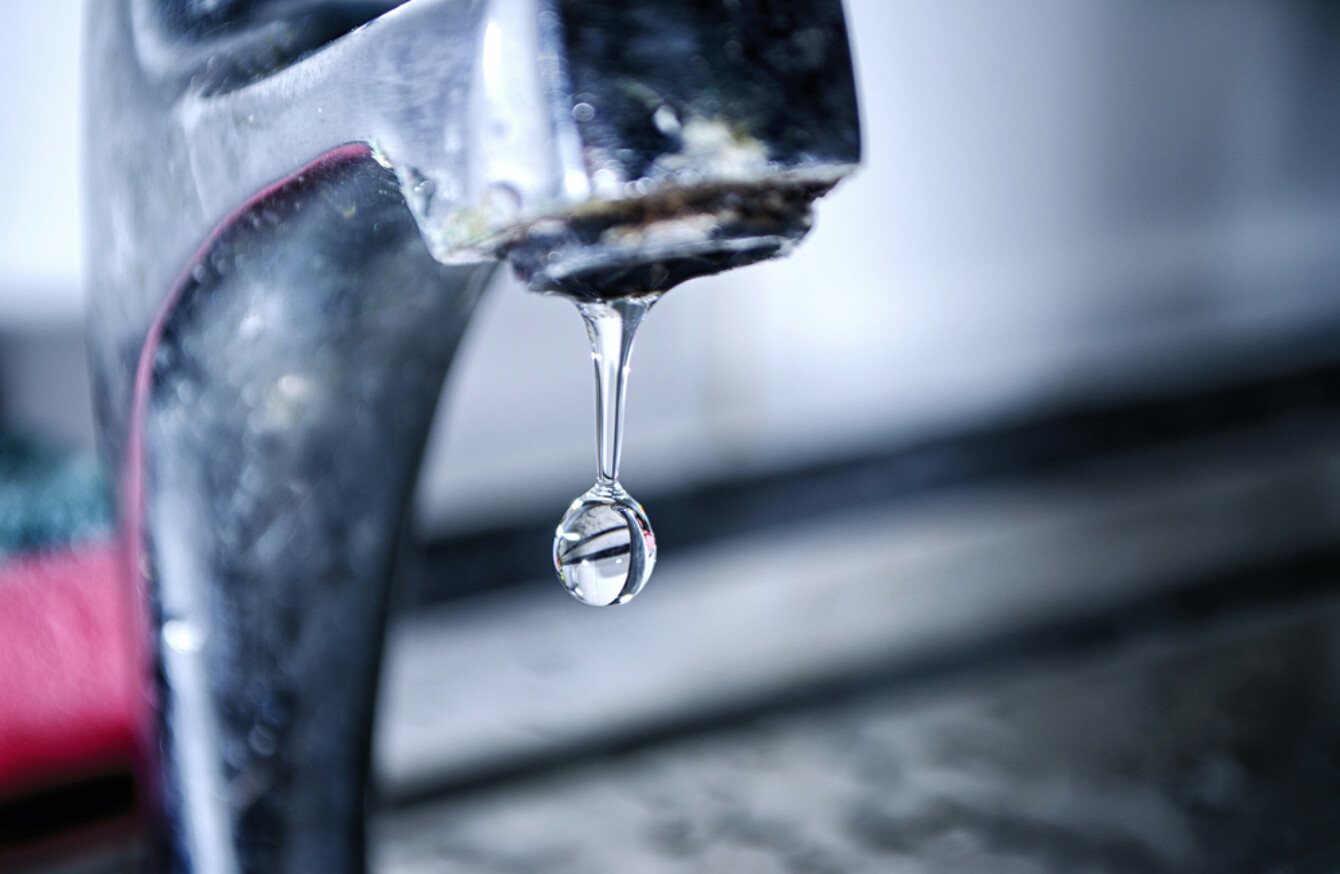 Image: Lee Walker via Shutterstock
Image: Lee Walker via Shutterstock
IT'S A COMPLICATED ROAD to water charge refunds. Here's why.
Earlier this week, it was reported that refunds will be approved through an online application process, where those who are entitled to a refund will apply for it online.
Although it's been decided that those who paid through direct debit – which represents around 20% of all payment methods used – it's yet to be decided how all other payments will be refunded, which won't be an easy task.
Here's a quick reminder of how many customers there are and how much they paid:
At the end of May 2016, 989,000 customers paid all or part of their bills
By the end of bill cycle five, €162.5 million was gathered in water charges
The government has promised to refund water charges by autumn this year
Customers can expect to receive between €200-€325 in refunds.
Since charges were introduced in January 2015, the charges have been paid through a mixture of cheques, pay points, and credit cards, with some people choosing a variety of payments for each time they paid a charge.
The government will most likely choose one of these to return the charges, based on speed and the simplicity of the process; water charges have been promised to be repaid by the autumn of this year, remember.
Another complication for the process will be the change of addresses. Irish Water insist that many people would have registered their new address with them before now; but many citizens have disassociated themselves from the water utility, so there very well could be people who haven't notified Irish Water of a change of address.
And for those that haven't registered a change of address (they also might not have thought it necessary since the water charges were scrapped) this could cause confusion.
For example, if the payment method chosen is cheques, that could be sent to the right household, but the wrong owner.
(If you haven't, you can get in touch with them here).
A third obstacle, which is linked to the political turmoil attached to this, is the legislation that will allow Irish Water to begin refunding people. Until that's passed through and approved by the Oireachtas, Irish Water can't begin the background work into the refund process.
Now, the introduction of the water bill to the houses of the Oireachtas has been delayed until the end of the summer recess (or TDs summer holidays).
In a statement to TheJournal.ie, the Department of Housing, and Local Government, which oversees Irish Water, said:
Legislation is currently being prepared to give effect to the recommendations of the Joint Oireachtas Committee on the Future Funding of Domestic Water Services.
Details of the mechanics and the administrative issues around providing refunds to customers will be developed over the coming period.
Irish Water says that once the payment method is chosen, staff will be trained on how to carry out those payments.
"An operation on this scale requires a period of time to plan it properly, get our systems ready and provide any staff training needed.
It maintains that its "primary concern is that the payment of refunds is as straightforward as possible from a customer point of view".
We are now putting a team in place to begin this work and we will communicate directly with customers advising them what they need to do to ensure their refund is paid correctly as soon as the legislation is passed and we get a clear policy decision from government.
Although it was thought that the water conservation grant of €100 would be deducted from the water charge refunds, EU rules will most likely block the government from claiming that back, and mean that customers who have applied for it will have received an accumulated €19 million.
It's still not known where the additional funds will be found to fund the water charges refunds; it's been suggested that the Department of Finance will look for underpayments in various departments to make up for the total costs.