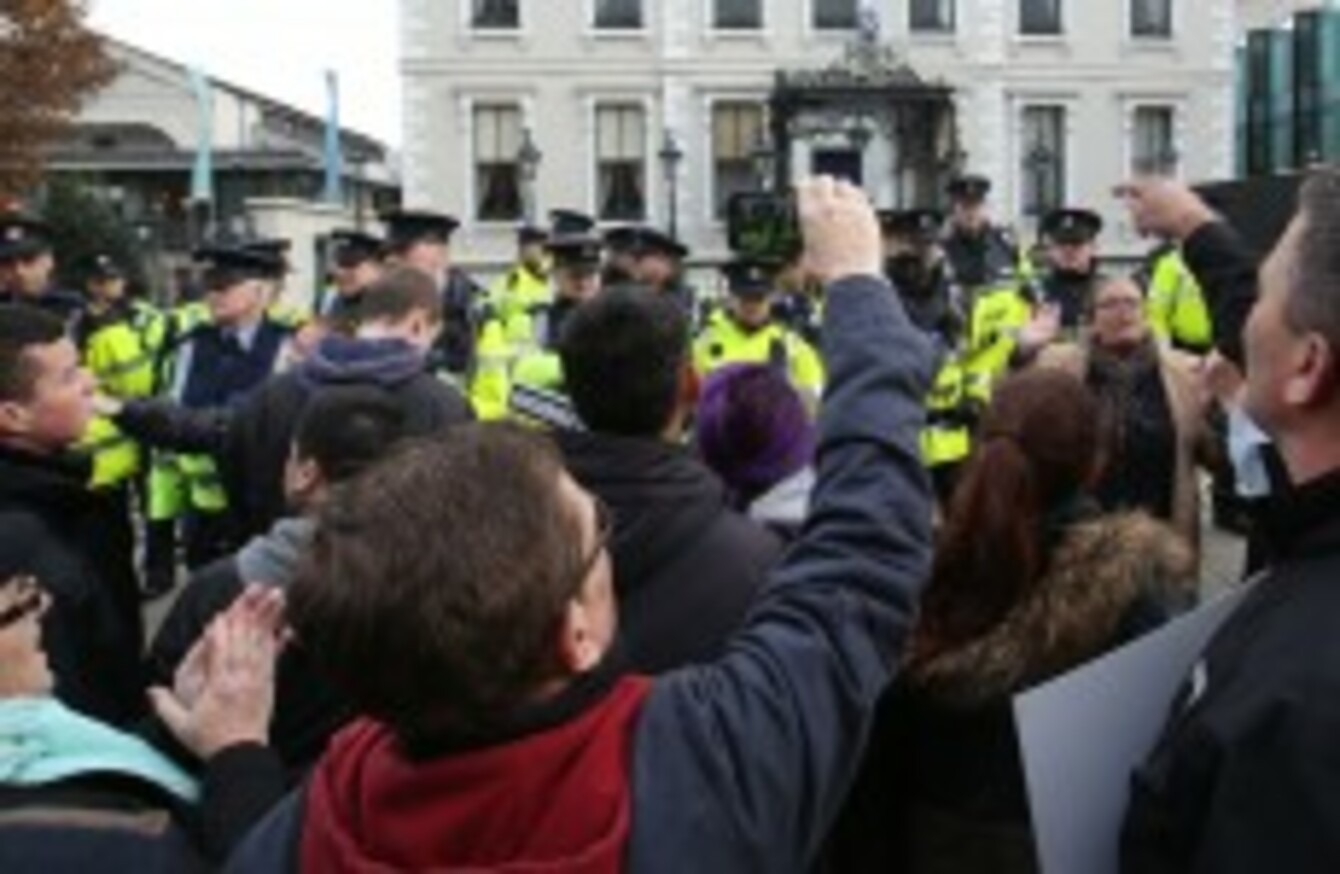 Image: Sam Boal/Photocall Ireland
Image: Sam Boal/Photocall Ireland
THE PRESIDENT OF the Garda Representative Association (GRA) has revealed that a post on an anti-water charges social media site offered a reward to anyone who could provide the name and address of an officer.
Speaking ahead of the association's annual conference, which gets underway this morning, GRA President Dermot O'Brien said the "personal lives of members of An Garda Síochána are being invaded and placed on social media".
An investigation has been launched into an incident in which money was offered for the name and address of one garda who was pictured at a water protest.
"They have a family, they have a life outside that job and you have to ask yourself what was behind that, why were they seeking such information?"
"Sinister element"
O'Brien said he believes there is a "sinister element" to some of the protests.
His comments were mirrored by Vice President Ciaran O'Neill who went further by saying some of the people involved in the anti-water charge campaign are just there to "create public order issues".
"Just because somebody says peaceful protest, doesn't mean it's a peaceful protest."
Some of the protests aren't peaceful at all.
Policing water charge protests also ties up resources, garda representatives say – resources that could be better used investigating drug crime or burglaries.
We'll be reporting from this year's GRA Annual Delegate Conference in Tullow, over the next two days so keep an eye out and follow @michellehtweet for updates throughout the day.