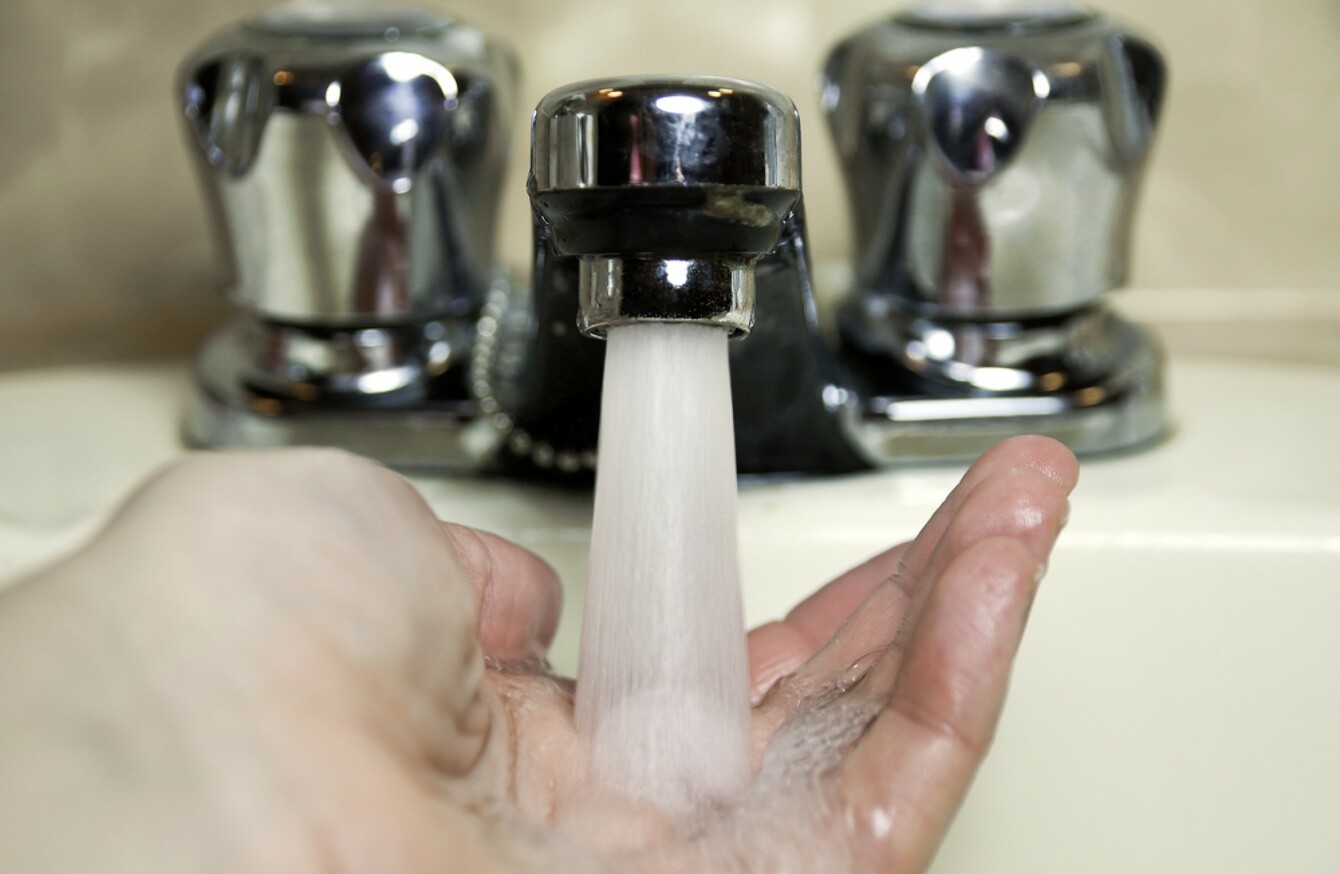 Image: Shutterstock/Rachel Designs
Image: Shutterstock/Rachel Designs
THE ISSUE OF water has rumbled on for years – but this evening it is one step closer to resolution.
The 20-member Oireachtas Committee on the Future Funding of Domestic Water Services met in private today to hammer out some of the issues relating to water charges, refunds and metering.
Sources state the bones of the report by the committee has now been agreed.
It's understood that after much back and forth about how to define excessive water usage, the definition of wastage as being 1.7 times the average usage has been agreed. This is 70% above average.
An excess usage levy will target the 8% of households (71,000 households) who are responsible for 32% of water usage.
Customers will get a notice in the post if they are above the threshold and they will have six months to correct the wastage.
Water meters 
Both Fianna Fáil and Fine Gael were at loggerheads over the water meter installation programme.
However, it's understood that a deal has been struck which will effectively mean the end of the State roll-out of water meters for existing homes, something Fianna Fáil lobbied for.
The committee has agreed with Fine Gael's submission that metering should still be carried out on all individual new builds and that apartments should be bulk-metered.
The future of Irish Water has been secured by the committee, with the organisation to continue as the national utility for water services in Ireland.
Throughout the negotiations, Fine Gael have been adamant that there must be compliance with the EU regulations.
Last month, the Minister for Housing, Planning, Community and Local Government Simon Coveney said he would not be able to agree with the committee's recommendations if there was a conflict with the EU's directive on water usage.
He also said he was not prepared to introduce legislation that ran contrary to the advice of the Attorney General. By ensuring that an excess usage charging mechanism will be in place to implement the 'polluter pays principle', the minister has managed to side-step the issue.
The committee met in private this afternoon to hammer out the last remaining details. It's understood members will meet again next Tuesday when this final draft report will be approved.