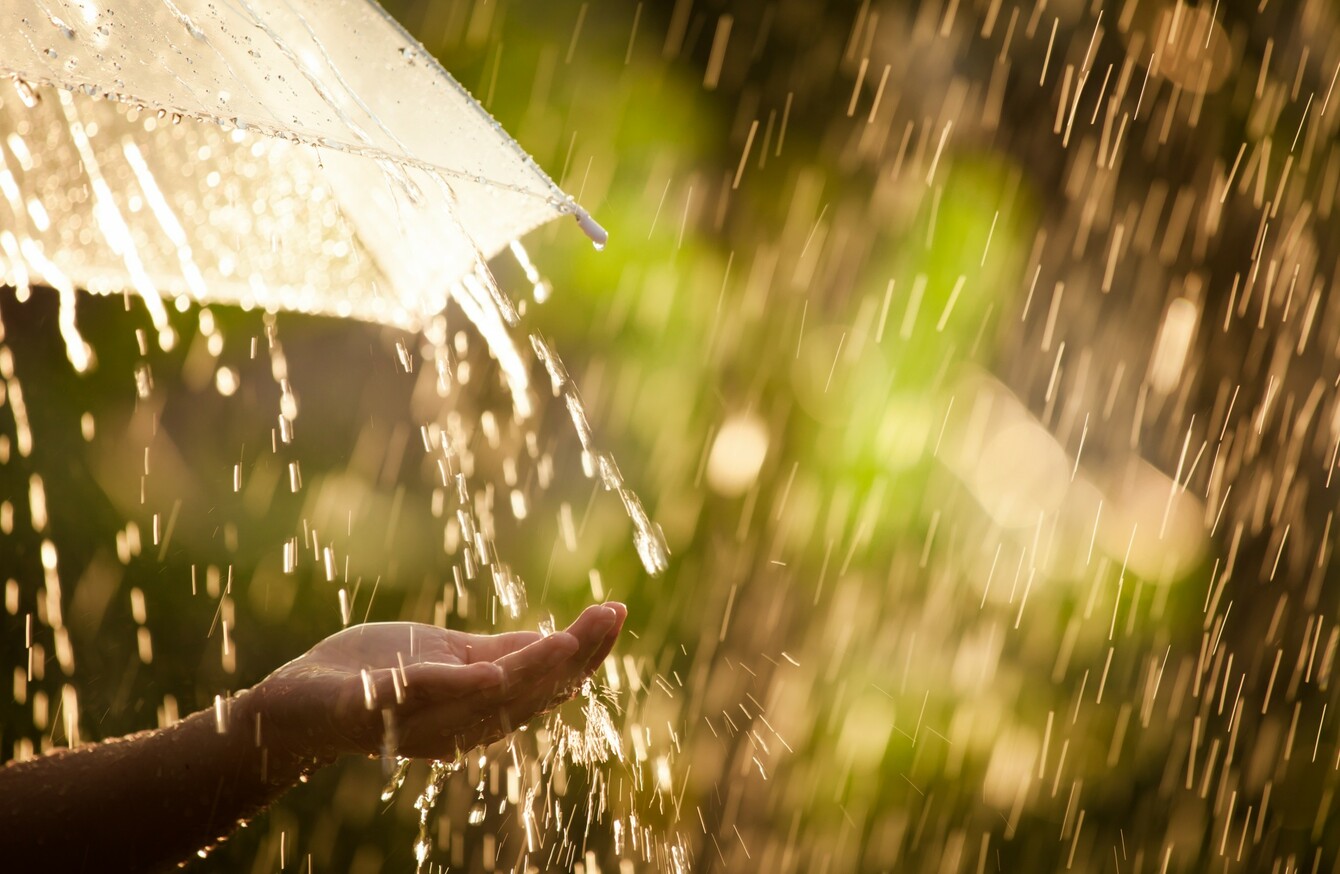 Image: Shutterstock/A3pfamily
Image: Shutterstock/A3pfamily
BETWEEN SHOWERING, BATHING, cleaning, cooking and flushing the toilet, it's estimated that the average person uses 129 litres of water every day, or over 47,000 litres every year.
Water is a finite resource, and the need to conserve the world's water supply has long been a topic of conversation. But in recent months that need has come into much sharper focus here in Ireland.
Met Éireann advises that four Irish counties experienced their driest spring on record this year. That fact, coupled with people using an average of 24 extra litres of water per day during the Covid-19 lockdown, has caused Ireland's water supplies to deplete much more quickly than expected this summer.
For Ireland to continue to have enough fresh, clean water for its 4.9m population to drink, cook and clean with, we'll need to change the way we think about conservation and usage. With that in mind, we took three common myths about Ireland's water supply, and put them under the microscope…
Myth #1: Ireland has so much rain that we don't need to worry about conserving water
Sheets of lashing rain and heavy grey skies are familiar sights in this country, and we all know we need to be prepared for wet weather, no matter what the time of year. So with all that rain, why do we have to worry about running out of water?
Although there is enough annual rainfall in Ireland, we are limited in how much water we can take from the environment. And when rain falls after a long period of dry weather, the country's water sources take time to bounce back to full health, explains Eamon Gallen, general manager of Irish Water:
Ireland is not a water stressed country but rainfall doesn't always come in the right places or at the right time. Even when rainfall helps a water source to recover from drought conditions, that recovery can be fragile.
People around the country can do their bit to keep water supplies topped up by making small changes like taking shorter showers, only running washing machines and dishwashers with full loads, and avoiding the use of hoses, he adds:
Any non-essential use of water should be discouraged, whether we are in drought or not.
Myth #2: Ireland isn't an overly hot country so we don't need to worry about drought
The word "drought" brings to mind arid deserts and dried up tree roots, but that doesn't mean Ireland and its relatively mild climate are safe. Even the few dry spells and sunny periods we get in this country are enough to significantly impact the country's water supply.
One of the main reasons that sunny weather causes a drop in supply is that people tend to use more water when it's hot out, Eamon says:
"It is very clear from Irish Water's data that warm weather creates a surge in demand of water. Such weather brings people into their gardens and makes the use of hoses more likely."
When the most recent hosepipe ban was put into place on June 9, 27 of Ireland's 900 drinking water schemes were in drought, with another 50 at risk of going into drought. Hose use is something people should be particularly mindful of during a dry spell, says Eamon:
Using a hosepipe for one hour is the equivalent of the daily water usage of an average family.
#Open journalism No news is bad news Support The Journal

Your contributions will help us continue to deliver the stories that are important to you

Support us now
Myth #3: If we could just fix all of Ireland's leaky pipes that would solve the water shortage problems
Ireland's water network covers 63,000 km of piping with over 500,000 valves. Considering that many of these pipes are old, and often leaky, surely many water supply problems could be solved by fixing the damage? That's true, and around 1500 leaks are repaired by Irish Water in an average month – but it's a slow process, explains Eamon:
"Much of our network is old and in a state of disrepair. Corroded pipes can result in very small leaks that can be hard to find, yet lose significant amounts of water."
Leaks can be difficult to find because they so often occur below ground, and usually within a complex network of pipes. While progress is slow, it is steady, says Eamon:
Irish Water has a systematic plan, working with our Local Authority partners and others to fix the leaks and safeguard water for homes and businesses around the country.
The rate of leakage has fallen from 49 per cent to 42 per cent in recent years, and in the greater Dublin area it currently stands at 37.5 per cent.
Source: Journal Media Studio/YouTube
The Story Of Water explores how Ireland's water network has developed over time, and charts a path for the future. Watch the documentary tonight, Tuesday July 7 at 7pm on Virgin Media One. 
For water conservation tips and information, visit water.ie/conservation.