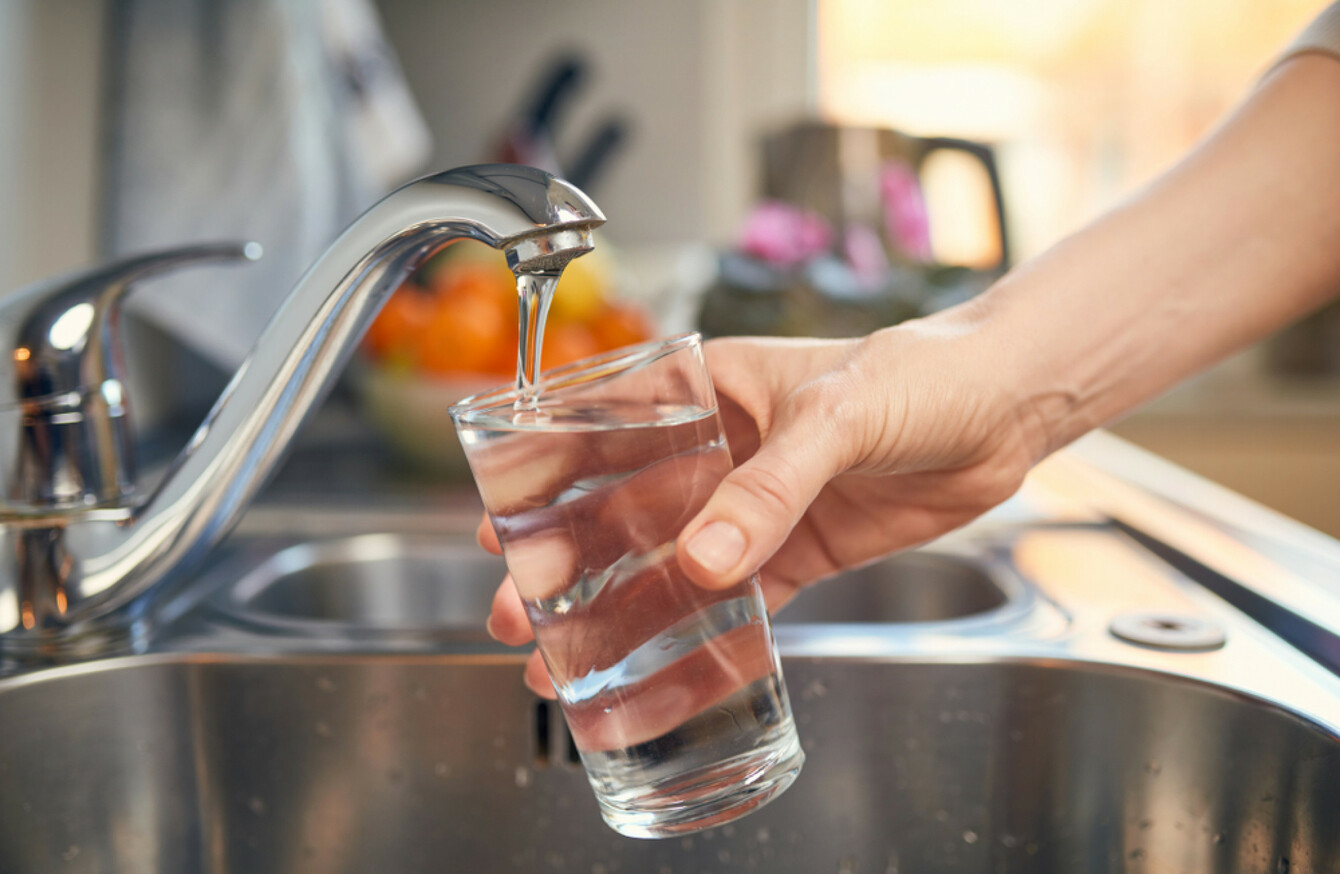 Image: Shutterstock/sonsam
Image: Shutterstock/sonsam
THE EUROPEAN COMMISSION has opened an infringement case against Ireland in the EU Court of Justice because it has continued to exceed the limits of trihalomethane contamination in drinking water supplies across the country.
Environmental campaigners have long been highlighting the issue – back in 2016, Friends of the Irish Environment called on Irish Water to notify consumers directly about the quality of their water.
Trihalomethanes (THMs) are toxic compounds which occur as a result of a reaction between organic materials, like peaty soil, when chlorine is added as a disinfectant.
According to an information sheet from the HSE some scientific studies suggest a link between longterm exposure to THMs and cancer as well as reproductive effects, but it added that the "evidence is not conclusive".
"THMs are classified as 'possibly carcinogenic' to humans.This means that scientific evidence cannot conclude definitively whether or not THMs cause certain cancers in humans. There is some evidence that THMs cause cancer in animals."
Friends of the Irish Environment made a complaint to the European Commission out of concern about reported levels of contamination by the Environmental Protection Agency back in 2011.
"THMs are easily absorbed by the body when the water comes in contact with the skin," spokesperson Tony Lowe explained.
The chemical agents are also absorbed by drinking THM-laden water or when consuming food prepared in this water. A risk exists for THM exposure via inhalation during showering, bathing, or using jacuzzis.
In a letter sent by the European Commission to Tony Lowe of Friends of the Irish Environment, seen by TheJournal.ie, it confirmed that it has opened an infringement case against Ireland regarding the "exceedances of trihalomethanes (THMs) in numerous drinking water supplies in Ireland.
The commission said this case also involves the "failure to comply with the obligation to inform consumers promptly" of these excessive levels in their drinking water, to give them the necessary advice and to notify them of remedial action taken.
Public health risk
In 2016 US environmental campaigner Erin Brockovich weighed in on the controversy, telling her Irish followers not to be fooled by any "dodge of responsibility and factual sharing of information" by the government.
Earlier this year, Irish Water was fined €6,000 for delays in carrying out work at six water treatment plans in Donegal to reduce levels of THMs. The court heard drinking water from the treatment plants had been found to have excessive levels of THMs .
During the case, EPA inspector Derval Devaney told the court the limit for THMs was 100mg per litre but until ten years ago it had been 150mg per litre.
Explaining the reason for the limit reduction, she said it was precautionary resulting from World Health Organisation studies which suggested a possible link between THMs and cancer.
One of the plants had an average THM reading of 200mg per litre and at times it had risen to over 400mg, four and a half times the limit.
Irish Water, responding to a query from TheJournal.ie, said at the end of July this year there were 47 public supplies affected by THM contamination, with a population of 307,000.
To check your supply, enter your address and click 'download report' on the webpage, which will show a report on tests undertaken and the percentage of these tests that exceeded the acceptable limit of THMs.
"By end 2019 this figure will be reduced to 20 schemes, serving c.4% of the population base, by end 2020 the plan is for this to be down to 11 schemes serving less than c3% of the overall base. The plan is to have this number to zero by 2021," a spokesperson said.
"Any drinking water sample showing a result above a specified water quality standard is notified immediately to our environmental regulator, the EPA. The EPA supervises public water schemes and Irish Water. If there is a concern about a possible health risk, the HSE is also consulted."
Irish Water said it is not always the case that a breach of a drinking water standard indicates a public health risk.
"Failure to meet a standard can sometimes show an underlying weakness in the treatment process or that some operational practice at the treatment plant or in the distribution network needs to be improved."
Since Irish Water took over responsibility for the provision of drinking water to 80% of the country in 2014, we have worked hard to put plans in place to address water quality issues. Providing safe, clean drinking water for all is our primary goal.
Irish Water said it has initiated the first national THM plan and a prioritised programme of investment to address all inadequacies in drinking water parameters including THMs, disinfection of E. coli, barriers to Cryptosporidium, and operational controls for managing aluminium and turbidity levels.
The spokesperson pointed out that this judgement is against Ireland, which means it also includes Group Water Schemes and private water sources such as wells and bore holes that are not under the remit of Irish Water.
"We will work with the other relevant Irish bodies and agencies to contribute to the Department of Housing Planning and Local Government's formal response to the European Commission."
Land use
The decision to proceed to court action can result in lump sum fines and daily fines for the Irish State.
Tony Lowe said consumers must now be told when their water supply exceeds any of the EU or World Health Organisation standards.
"They can install a simple charcoal filter which will protect their own and their family's health but will not do so unless Irish Water tells them directly of the chemical exceedences in their water," he explained.
He said the problems with Irish water quality are directly linked to the failure to properly regulate land use.
"Agriculture, forestry, and particularly unregulated industrial peat extraction are all contributory factors. Source protection and land use policy must place public health at its main priority in every land use permission and regulation."