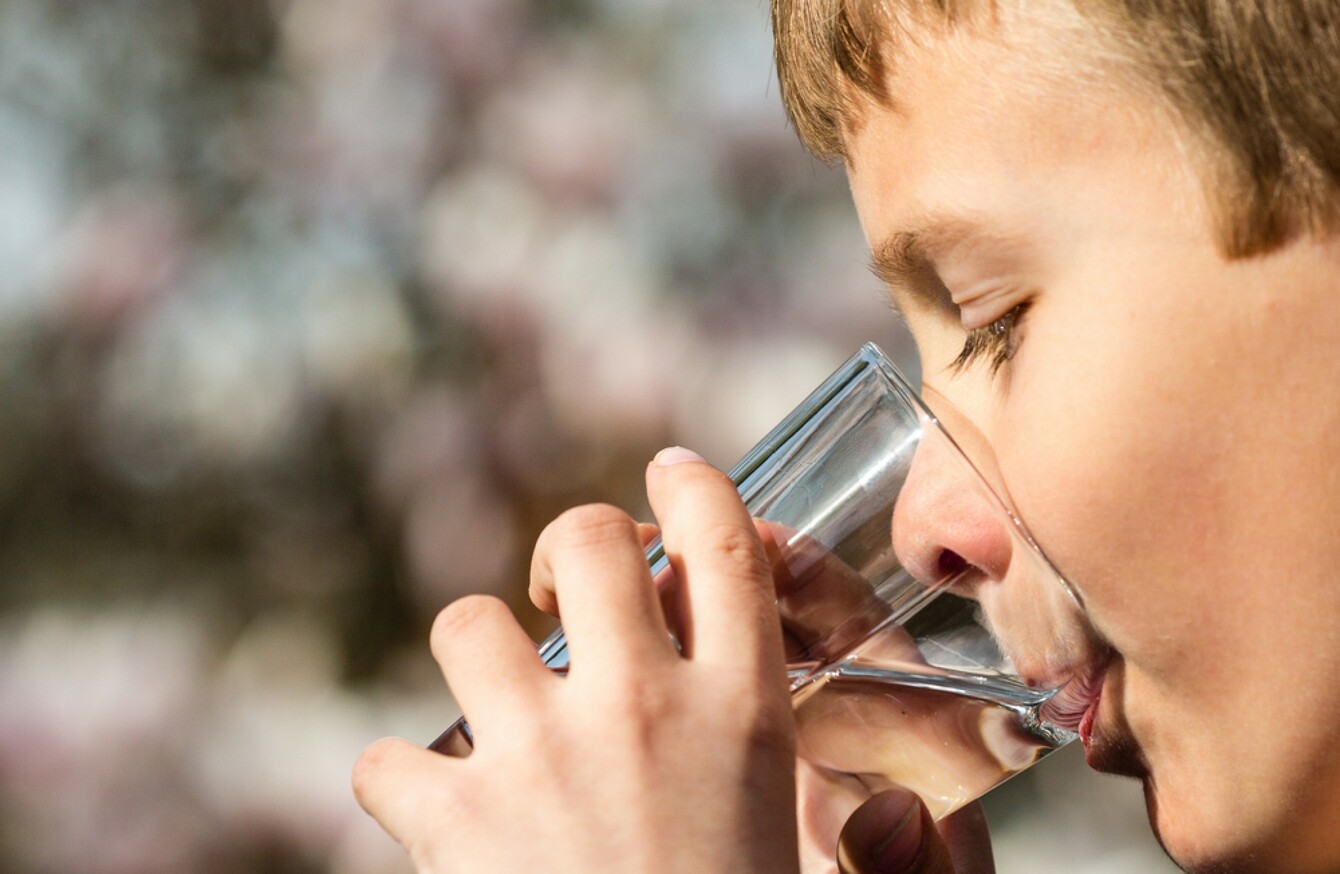 Image: Shutterstock/Mikkel Bigandt
Image: Shutterstock/Mikkel Bigandt
WATER METER INSTALLATIONS across the country have so far cost the State more than €467 million.
However, if a deal between the two largest political parties is not cobbled together, the final bill will include the price of a general election.
Water charges have pushed the minority government to the brink, but Fianna Fáil and Fine Gael have both said – publicly, anyway – that they aren't looking to go back to the polls.
Water was a sticking point for the parties during government formation talks last year. It resulted in the signing of a confidence and supply agreement which props up the Fine Gael-led minority.
In recent days, their water woes returned.
It had initially appeared the special Oireachtas committee (set up to examine what to do with Irish Water and its bills) had come to an agreement, but last week whatever understanding may or may not have been in place, eroded away.
Areas such as charging for excessive use, refunds and penalties have all been the subject of bitter clashes between members of Fine Gael and Fianna Fáil.
Today is D-day as the cross-party committee is due to vote on the final report (it was delayed last week as Fine Gael wanted to get further legal advice on its proposed recommendations).
One of the disputes between both Fine Gael and Fianna Fáil (of which there are many) is whether this report marks the end of the State-sponsored water meter installation programme.
Water meters 
To date, more than 891,500 meters have been put into the ground.
Fine Gael had conceded on the roll-out of water meters for all homes, but insisted on meters being installed in all new builds.
This was in the report previously but has since been amended and removed, much to the party's annoyance.
The report now states that the government should consider how best to incentivise voluntary take-up of a free domestic water meter supply and installation for conservation purposes. It also recommends that all new dwellings should be required to have the facilities to enable householders to install water meters "if they so wish".
It clearly does not go so far as to say meters are mandatory in new builds.
Minister for Housing, Planning and Local Government Simon Coveney claims Fianna Fáil originally agreed to this but then backed away from that agreement. He is concerned as he believes the European Commission's directive is that metering must be the basis for charging for excessive use.
The expert committee report on the future of public water services determined that water meters have proved useful in detecting leakages in the water system and as a means of collecting valuable data concerning patterns of water usage.
This brings us to the war of words over what constitutes "excessive" and "willful waste" of water.
Average water usage 
Fine Gael wants a graduated fine system whereby the more you waste, the more you pay. To do this, Fine Gael said the average water usage should be defined as 133 litres a day, and a charge implemented for anything above that.
Coveney said Ireland needs to adhere to the 'polluter pays principle' or else it will be in breach of the EU directive.
He has written to the committee chair and said publicly that he will not bring forward legislation that he claims will result in fines from Europe.
Fianna Fáil argues that independent legal advice to the committee states the report is fine as is and is not illegal. Still not happy, Fine Gael said it wanted to get its own advice over the weekend.
Fianna Fáil has since said Fine Gael should make any legal advice it has received to the contrary available.
Instead of using the weekend to calm matters, harsh words flew across the airwaves as Fianna Fáil's Jim O'Callaghan said the rhetoric from Regina Doherty and her party was not calming the waters.
A letter sent from Fianna Fáil's Barry Cowen to his party colleagues this weekend stated that his party would not be facilitating any potential changes to "government personnel and roles" if Fine Gael does not follow through on the water committee's report.
Quite a hint to the two frontrunners in the Fine Gael leadership race (Coveney and Leo Varadkar) that there would be no new Taoiseach if their rival party get a say.
#Open journalism No news is bad news Support The Journal

Your contributions will help us continue to deliver the stories that are important to you

Support us now
'Macho posturing' 
"The macho posturing and media-focused strategy of recent weeks is one thing – but the ongoing attempt to frustrate the process is a clear and definite breach of Fine Gael's commitments," Cowen said.
"Fine Gael faces a choice – it can either be constructive or it can go further along its destructive route."
Then Fine Gael's Alan Farrell took to Facebook to make digs at those in the Cowen family who have been involved in politics (speaking on radio later, chief whip Regina Doherty said she didn't agree with her colleague, adding that she would be speaking to the deputy about his later-retracted post).
And let's not forget Minister Coveney and Cowen also had a public spat on Twitter on Wednesday. It's fair to say the relationship between the two parties has been significantly damaged by recent events. So, have they talked it out?
Despite rumours that both parties talked with a view of smoothing the situation over, it's understood there have been no communications between the parties.
While Fine Gael might not back the committee's report today, it still has the opportunity to draft legislation. Speaking to TheJournal.ie, Cowen said that any future legislation should reflect the committee's recommendations.
He said he hoped there would be an agreement met, adding that it's a pity there hasn't been one already.
But some TDs who are part of the Right2Water campaign believe it is during the drafting of legislation when Fianna Fáil will do a deal with Fine Gael and that's where the real risk of fresh charges lies.
Cowen denies this is the case, and said the legal advice shows that the 2007 Water Act is sufficient and can be beefed up to ensure that Ireland is compliant with the EU directive. He added that the government has an obligation to implement the committee's recommendations.
"It [legislation] will go before the Dáil where it will be scrutinised and amended, just like any other piece of legislation," said Cowen.
Solidarity-PBP TD Paul Murphy said there has been posturing on both sides of the argument, and all for their own purpose, he added.
"If Fianna Fáil agree later on to charge for excessive use, people will see right through it and see it as a betrayal. It could be very damaging for Fianna Fáil," he concluded.