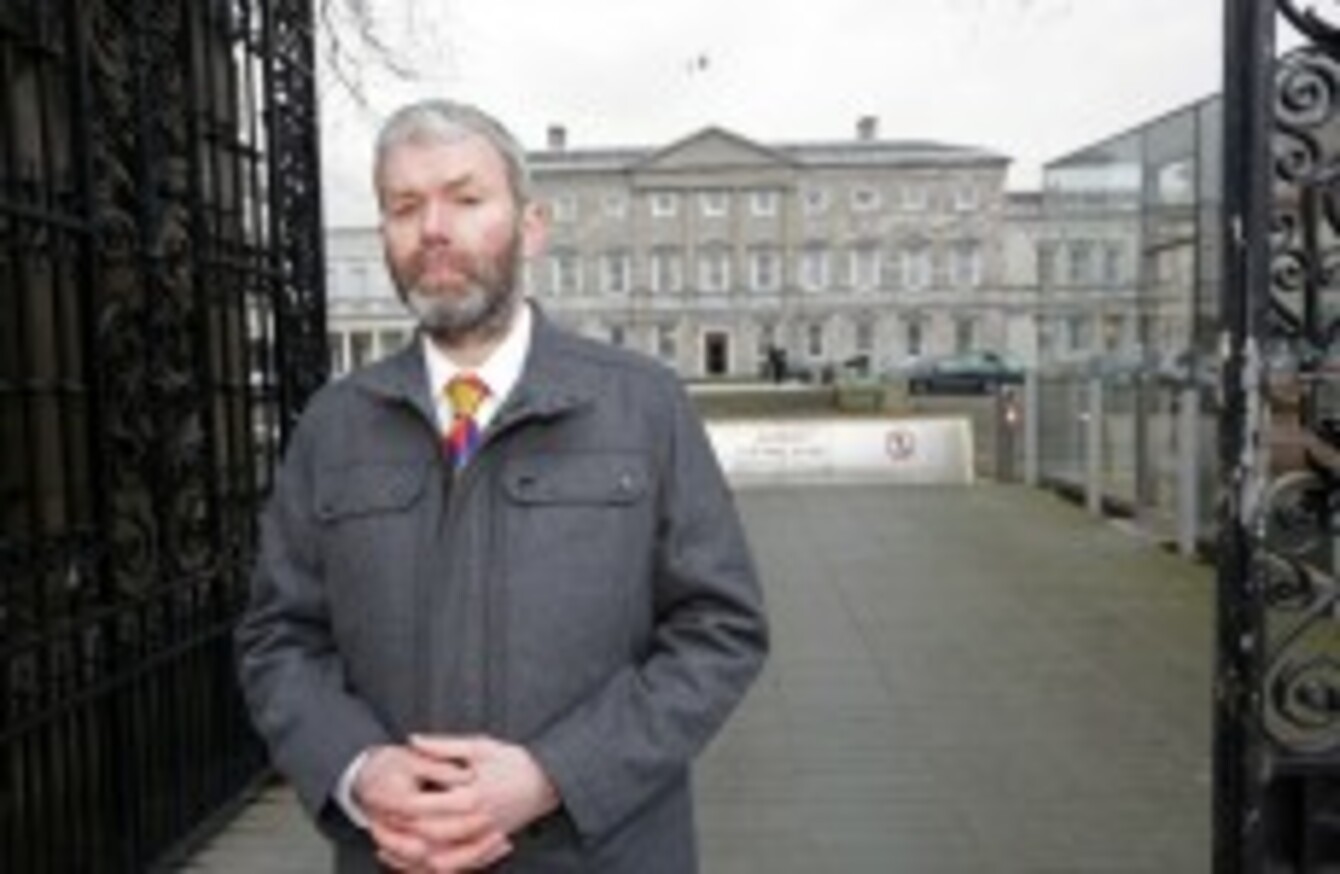 Image: Laura Hutton/Photocall Ireland
Image: Laura Hutton/Photocall Ireland
FORMER GARDA WHISTLEBLOWER John Wilson was arrested today at a water meter protest in Cavan.
The former Garda was protesting at the installation of meters in Kinlavara Crescent in Cavan town when he was arrested at around 9.30am this morning.
He spent five hours in a cell in Cavan Garda Station before being released. Gardaí confirmed that three men had been arrested and released without charge. A file is being sent to the Director of Public Prosecutions.
Speaking to TheJournal.ie this afternoon, Wilson said that the gardaí who had dealt with him were "very courteous and professional", but said that he had spent an inordinate amount of time in the cell.
"There are people who have robbed and mugged people who didn't spend that long in cells."
Water protester
The former guard says that he was protesting as a member of the Cavan Water Charges Opposition Group against "the most hated and toxic entity" that is Irish Water.
He said that protesters were doing so peacefully and that he would continue to protest.
Indeed, while speaking to TheJournal.ie, he was protesting at another estate in the town.
Wilson, who intends to run in the 2016 general election, also called for a public inquiry into the sale of Siteserv to Denis O'Brien-owned company Millington.