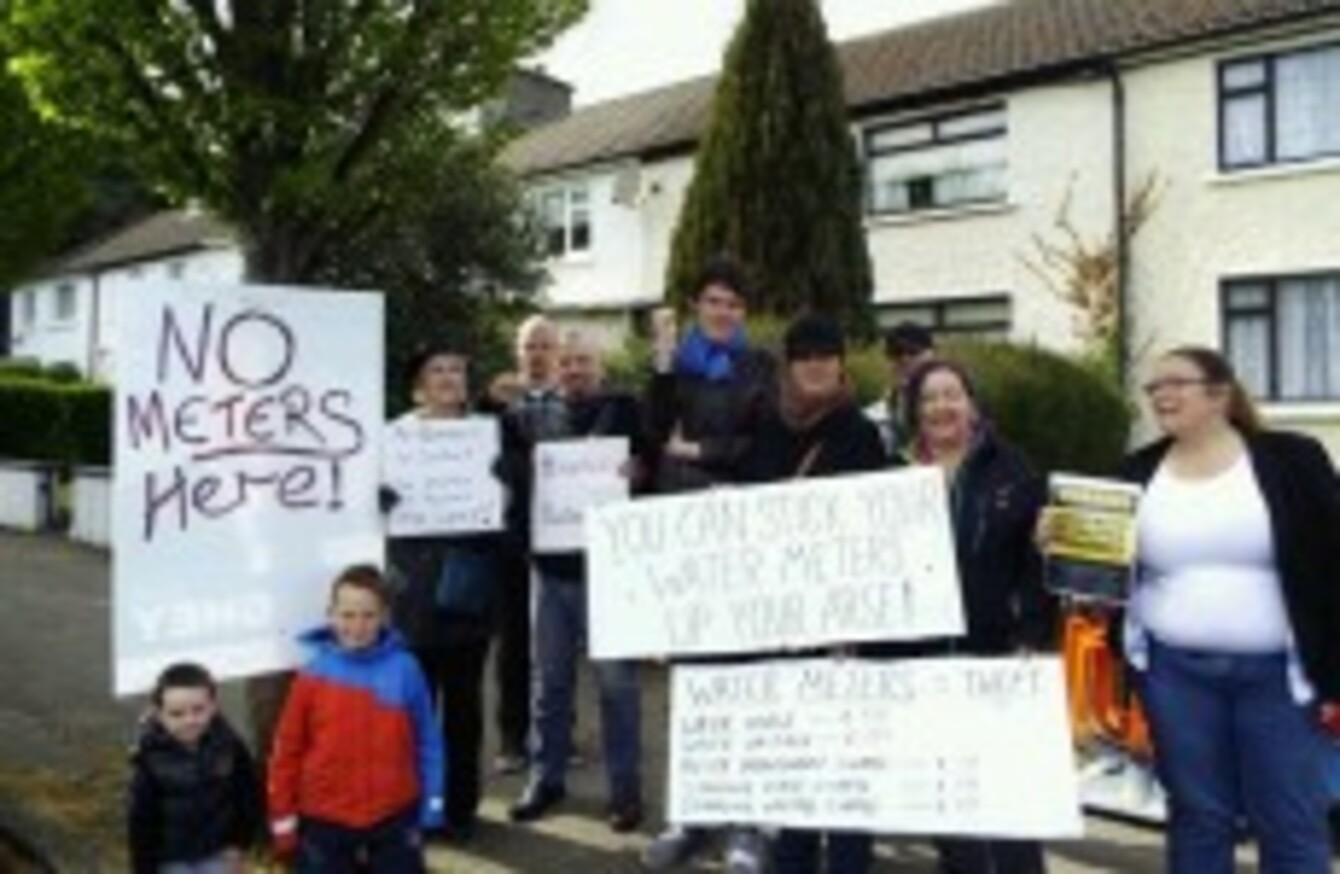 Image: Dublin Says No
Image: Dublin Says No
A GROUP OF up to 20 anti water charges protesters took part in a demonstration on Watermill Drive in the north Dublin suburb of Raheny today as Irish Water contractors attempted to install metres. A similar dispute in a Cork estate also continued.
However Environment Minister Phil Hogan, whose department is tasked with bringing in the contentious levy, insisted the charge was being introduced in as fair a manner as possible.
"We were called out by a resident in Raheny who asked people to come out and support her online," said Derek Burns of anti-austerity protest group 'Dublin Says No'.
Burns said the group were on site from early this morning, and blocked workers from several other points along the roadway as the day progressed.
We ran them from the whole area.
The protest finished at around 6pm, Burns said. He said campaigners would return to the suburb tomorrow and continue their demonstration.
A spokesperson for Irish Water said contractors halted work for "a short period" in order to maintain safety of staff and members of the public, but that metering work continued as normal in neighbouring areas.
Meanwhile, members of a campaign group in Cork maintained their protest against the installation of meters in the Ashbrook Heights estate in Togher.
Pricing
Domestic water charges will apply from October of this year, with the first bills to be issued in January 2015.
It's planned customers with a meter will be charged on the basis of use while those without a meter will receive an estimated bill.
Speaking today, Environment Minister Phil Hogan said more would be known about the pricing structure before the end of the month.
There will be decisions made next week in relation to how much people will be charged, the manner in which they'll be charged and whatever reliefs are going to be on offer.
The issue has led to tension between the two coalition parties in recent weeks, after Taoiseach Enda Kenny revealed that the Government expected the annual bill for houses to be around €240, with a standing charge of around €50.
Kenny told the Dáil that nothing had been "signed off on" following last week's Cabinet meeting.