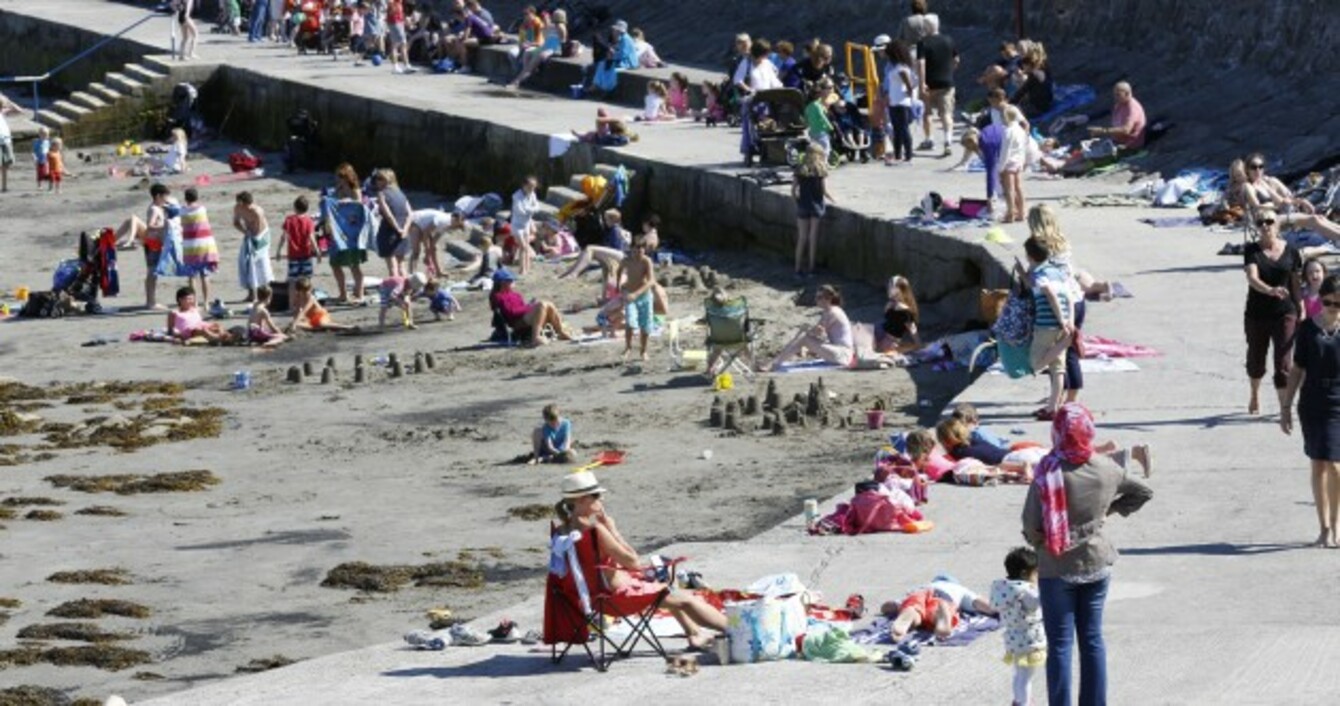 Image: Sasko Lazarov
Image: Sasko Lazarov
THE WATER AT the vast majority of Ireland's beaches and inland swimming spots is of excellent quality, according to a new report.
The Environmental Protection Agency's report for 2015 looked at 137 locations around the country that are regularly used for swimming. It found that 93% of the locations tested had water that met EU standards for bathing.
Almost three-quarters of the beaches monitored were classified as having 'excellent' quality water by EU standards.
On the opposite end of the scale, the EPA identified six coastal locations where people regularly swim and where the water quality is 'poor'.
Of the six beaches that don't meet the EU standards, three are in Dublin. They are:
Merrion Strand.
Loughshinny Beach.
Rush's South Beach.
The other beaches that don't meet the EU standard are Strand Beach in Youghal, Ballyloughane Beach in Galway City and Duncannon Beach in Wexford. In the case of the first two, the EPA says that there have been improvements in the water quality since last year.
A location not being up to standard does not automatically mean that people are advised against swimming, but if the water quality at a location is described as 'poor' five years in a row then people are advised against bathing there.
(Click here for a larger image)
In 2015 the EPA says it was notified of 147 incidents nationwide, seven of which related to wastewater discharges.  
Overall, the nationwide picture is good with the EPA noting that compliance levels from 2014 were met again last year despite stricter rules and last year's wet summer . 
Bacterial pollution is often more prevalent after heavy rainfall with wastewater more likely to be washed into streams and watercourses.
As well as the 137 beaches that are required to be monitored, other inland and coastal beach swimming locations are also checked by local authorities nationwide. Of those, just Ballyvooney and Stradbally in Waterford were deemed to be of poor quality.
Speaking following the publication of the report, the EPA's Peter Webster says substandard locations don't mean there's a risk to bathers at all times.
People should, however, be aware if there are specific notifications from the local council.
"The fact that any bathing water has been classified as 'poor' means that there is a risk of periodic microbiological pollution," he explains.
Throughout the season, current water quality information and details of any incidents affecting bathing waters is displayed on the national bathing water website.
The EPA's bathing water website, Splash, also has details of water quality at swimming locations, classifying each as 'excellent', 'good', 'sufficient' or 'poor'.
Read the bathing water report in full >