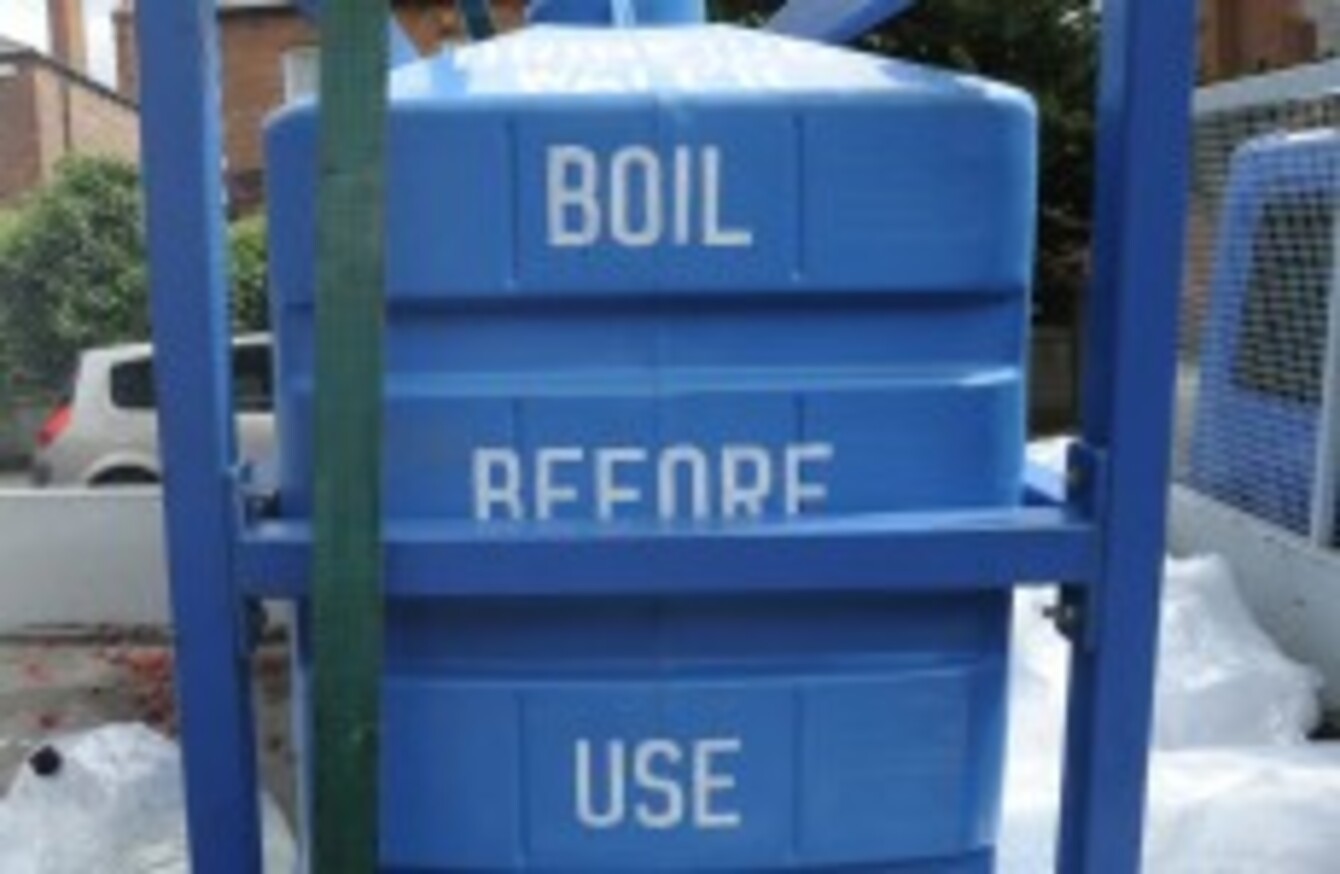 Image: Photocall Ireland!
Image: Photocall Ireland!
AFTER A COMBINATION of power failures and severe weather, Clonmel Borough Council has become concerned that the area's public water supply may be contaminated.
Affected regions are those served by the Poulavanogue water supply.
On the advice of the Health Service Executive, a temporary boil water notice has been issued across the town centre, Davis Road and Mountain Road areas.
Water should be boiled before being used for drinking, food preparation, teeth brushing and making ice. The council said it is unsure when the notice will be lifted.
Meanwhile, restrictions on water in a section of Coolock, county Dublin remain in place to protect public health.
Results from water samples taken early this week have showed improvement but more tests need to be carried out on samples this morning before any further decisions are made. Water can be used once it is boiled first, Dublin City Council advised residents of the affected Moatfield Road. This incident is not related to that which has impacted residents of Clontarf for over a week.
The problems with water in the St. Lawrence's District Meter Area have been ongoing since last Monday, when residents in around 1,400 homes were told not to use their tap water. However, those living in the area have now been advised that they can use the supply once it is boiled first. More tests are due to be carried out in the coming days but restrictions remain in place, as do water tankers to provide extra water to households and businesses. They will be available at Castle Avenue and St Lawrence Road until 7.30pm.
Dublin City Council has confirmed that no E. Coli has been detected in any of the water samples tested to date, but that some of the samples have indicated the presence of Total Coliforms above the standards set out in the Water Supply Regulations.