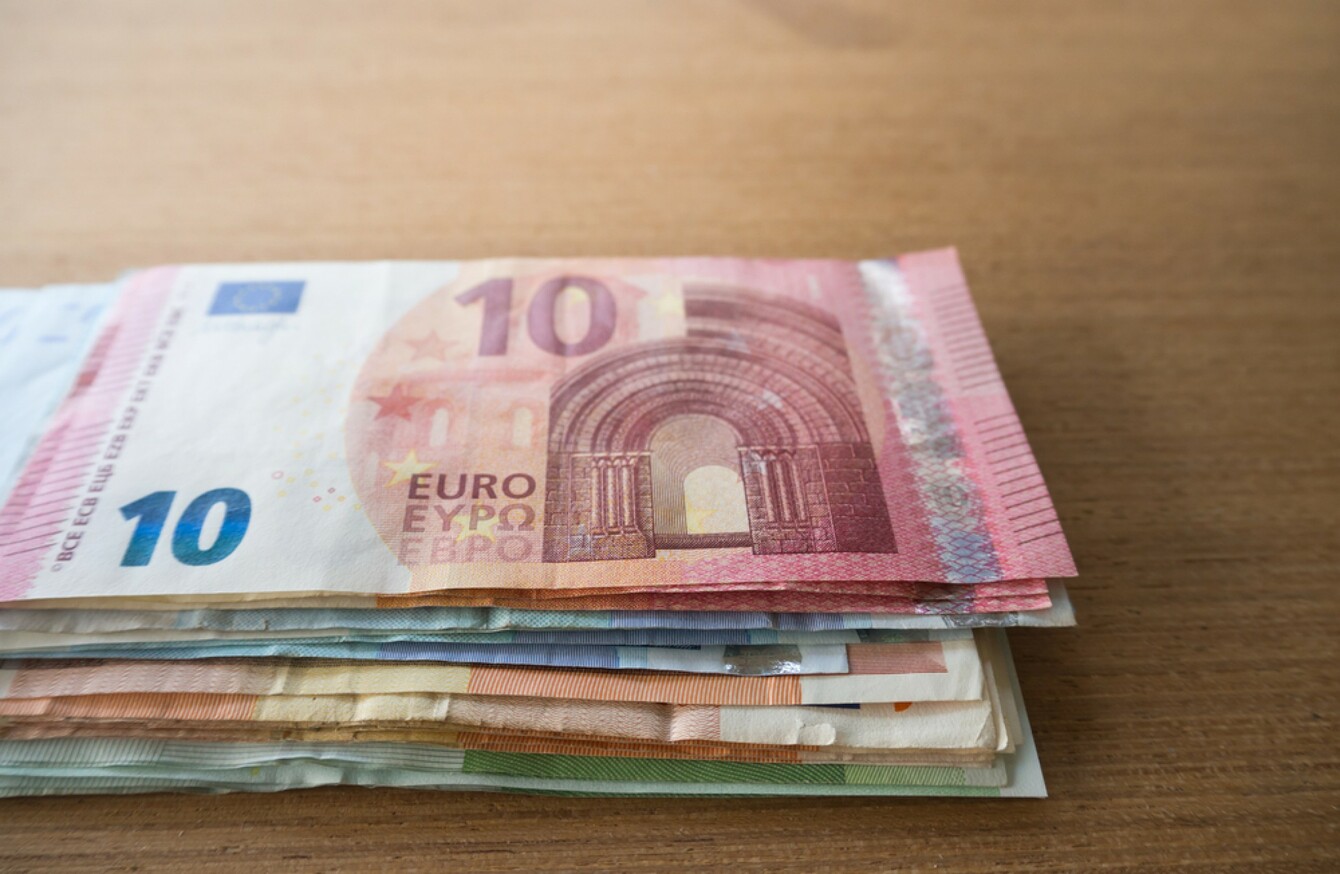 Image: Shutterstock/CHM3N
Image: Shutterstock/CHM3N
A WATERFORD MONEYLENDING gang which was responsible for dozens of assaults across the city has been forced into hiding after borrowing money from another criminal outfit to pay its drug debts.
The gang, headed by a man with a number of serious convictions, uses incredibly violent ways of forcing people to pay their debts.
Some people have had fingers removed or suffered other forms of mutilation. In one case, a man was stripped naked, beaten and chained to a tree miles from where he lived. He owed €1,000.
Security sources have described how the group is also responsible for hammer attacks on pregnant women, threatening children with sex acts and forcing the mothers of young men who owe money to become prostitutes to pay off the debt.
The gang had been carrying out a campaign of fear against locals since 2011. Anyone who spoke to gardaí was targeted, even those suspected of talking about what was happening, had their property vandalised or were directly threatened.
Sinn Féin councillor John Hearne was one of the few people who openly resisted the gang and would put himself as a go-between so people could interact with the police and not be targeted. By using this method and by urging people to trust their local garda station, more people had started to come forward. At least two of the gang were convicted for making threats to kill.
He has been outspoken about this group of people for a long time. Hearne has had his two cars burnt out, his home shot at and has been told by gardaí that he is a legitimate target of the group.
Speaking to TheJournal.ie, Hearne said: "That lot haven't been able to show their faces for a long time now. They used to drive around in their big jeeps and shout out the windows at me. They threatened to burn my house down. Because you want to something good and stop the crime, you're seen by these guys as a criminal. We knew we had to stick with it and not give in.
"They have had to keep the head down for a long while and it's brilliant. Where we would have had people calling us every day of the week with problems, we haven't heard a peep. It's nice that people can actually enjoy their area without fear.
All you have to do is look around and see that the city is still awash with drugs. It never goes away. But the fact we haven't heard a peep from that shower in so long is big news for us here. We didn't stop. All the threats and whatever, it didn't make us stop.
The gang started using moneylending as their primary source of income in 2011 – moving away from drugs. They knew that if they increased the interest rates dramatically then it would be nearly impossible to pay off. They could then use these people to move drugs for them or force them into prostitution.
But the gang's fortunes have taken a turn for the worse since late last year. With its main money earners either behind bars or facing sentencing, they have been unable to collect the money they are owed. This, in turn, has put pressure on the outfit as it had bought a large amount of drugs from a Nigerian gang which is operating in the south-east of the country.
The Nigerian group of men is responsible for much of the prostitution and cannabis trade in pockets of Wexford, Tipperary and Waterford. They are also working with a Moroccan crime gang based in Ireland which has links to a well-known Irish gangland figure.
This man has his own compound in the north African country. This gangland figure man has recently become a target of the Kinahan cartel due to his close relationship with Gerry 'The Monk' Hutch.