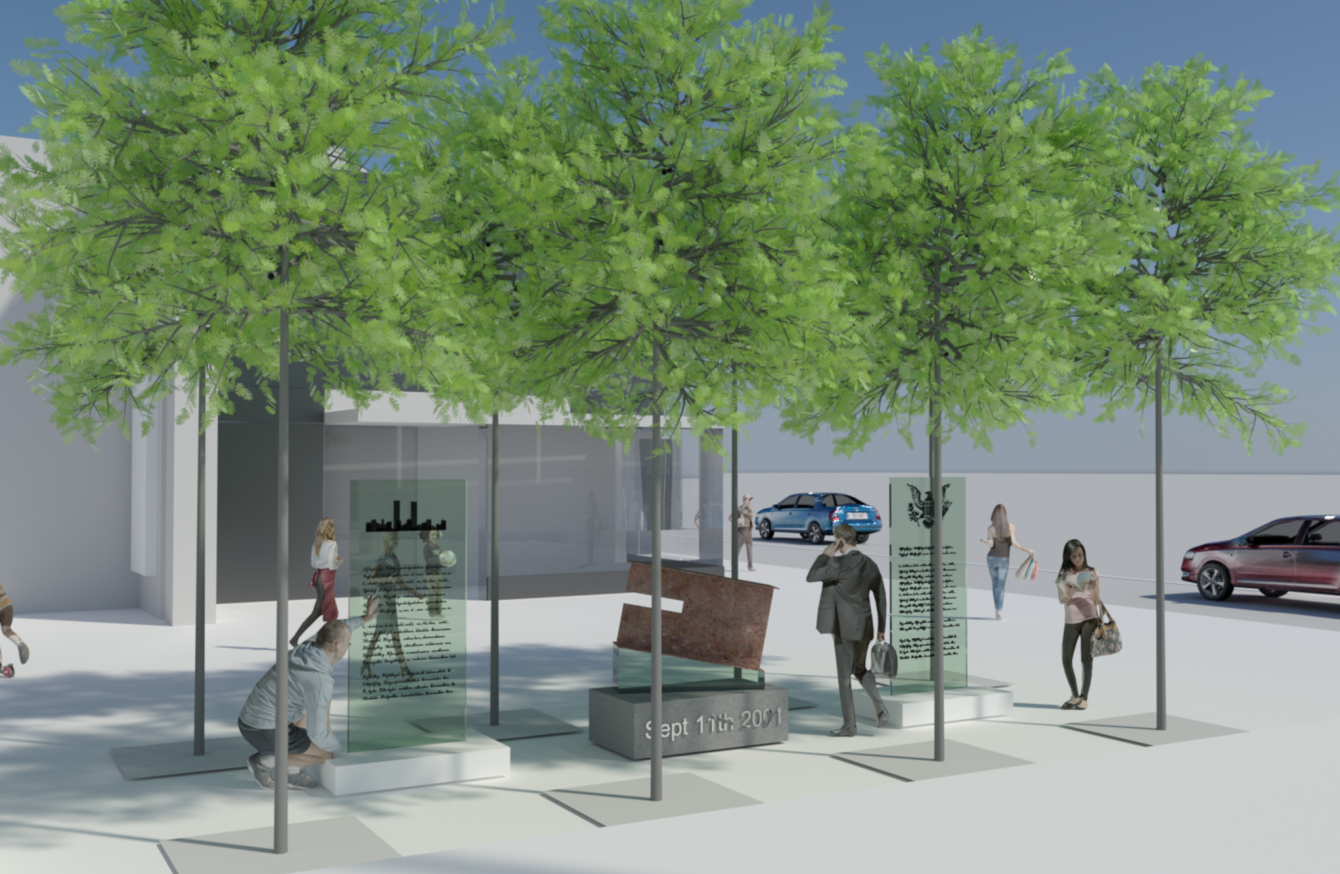 A MEMORIAL TO the Twin Towers in New York is to be made in Waterford – and will be crafted using a steel girder from the World Trade Centre.
In a tender, Waterford City Council said it has been donated a small section of steel girder from the remains of the Twin Towers disaster in 2001.
It says that it wants to create a memorial using the girder. The girder is 1200mm long and 700mm in height.
It is intended to create a simple and fitting Memorial using this section of steel to be located outside the Menapia building on the Mall, Waterford. This area is adjacent to the Waterford Crystal factory, part of the Viking Triangle and close to the Waterford Treasures Museums.
The site is located within a cluster of existing small trees that are laid out in a grid pattern near the steps up to the Menapia Plaza. The proposed design "fits into the grid of trees and consists of two glass panels of identical size placed either side of the central piece containing the section of steel girder".
This tender is for the supply, installation of the glass panels and support system, and associated artwork.
The council is looking for someone to provide the two glass panels which will make up part of the design – the panels will be fixed to a reinforced concrete base. These glass panels will contain artwork and each panel will have unique artwork and text.
The central section will support the steel girder, which itself will be held at an angle with a stone base.