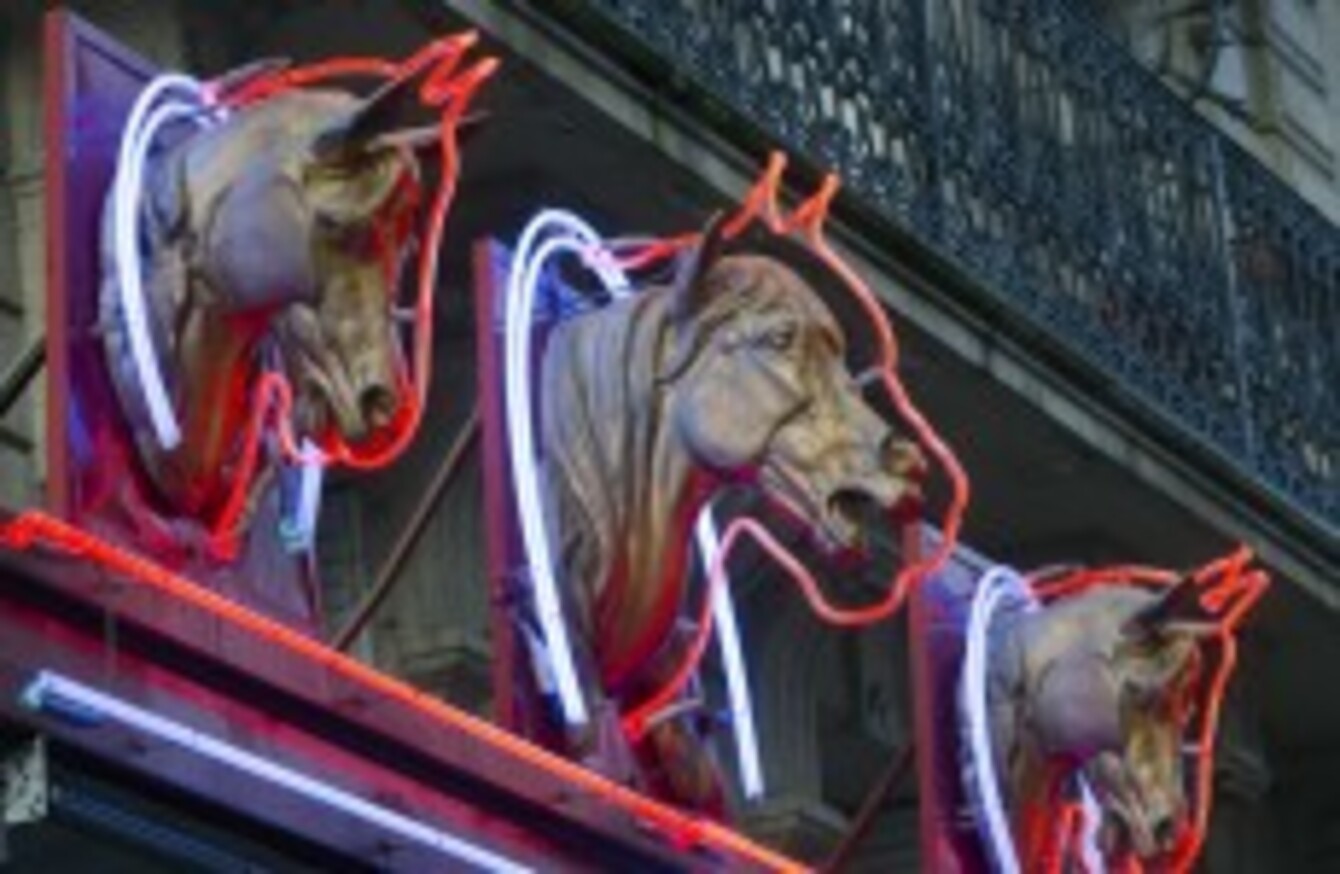 Image: Jacques Brinon/AP/Press Association Images
Image: Jacques Brinon/AP/Press Association Images
AGRICULTURE MINISTER SIMON Coveney has said the public has a right to expect better from the Irish food industry in the wake of the horsemeat controversy.
Naming and shaming a number of firms implicated in the saga, he said they had "let themselves down as well as risking reputational damage to the Irish food sector itself".
The Minister said that the failure of Silvercrest and ABP management to not follow customer specifications led to very serious consequences for the companies and the entire agri-food industry in Ireland.
The report states that it is a "real concern that management oversight and corporate governance structures were not in place to prevent the failures detected in this investigation in Silvercrest".
Referring to problems at B&F Meats, the report confirmed that legal proceedings are being actively considered.
Coveney explained, "B&F Meats was found to be involved in mislabelling of a limited quantity of horsemeat for export to the Czech Republic.
"While the company claims that no fraudulent intent was involved, the placing of a false label on a product and the question of instituting legal proceedings in this respect remains under consideration."
The official government investigation found:
The practices of Silvercrest were "not acceptable" because they did not respect customer specifications.
The withholding of information about equine DNA-contaminated products by QK Cold Stores was "not acceptable".
No evidence that Silvercrest and Rangeland Meats knowingly purchased or used horsemeat in their beef products.
Equine DNA found in consignments of frozen beef products in Ireland was labelled to be of Polish origin.
Legal proceedings are being considered in relation to B&F Meats for possible non-compliance with labelling regulations.
No issues were found in respect of Liffey Meats, ABP Nenagh and Dawn Fresh Foods.
Other parties – that cannot yet be named but have links to Ireland – operating outside of the jurisdiction are being investigated.
Some findings of the investigation that implicate other countries have been referred to Europol and the Competent Authorities.
A separate but parallel investigation also led to the suspension of operations at a Offaly horse abattoir.
Coveney said the official probe demonstrates the layered problems uncovered in January this year.
"This episode has revealed the extent and complexity of the involvement of traders and agents in the food supply chain. With the legal power already in place, I have decided that all such intermediaries operating in Ireland will be registered as Food Business Operators."
He also said there is a need for "significant changes" to move horse traceability to the same level as cattle identification, where systems were developed in response to the BSE crisis in the mid-1990s.
He concluded, "I believe the fact the official control system in Ireland uncovered what is a global problem in terms of the serious mislabelling of beef and the manner in which we have now addressed the issue shows Ireland to be at the forefront of control regimes.
"In time and when the issue is fully addressed at EU level it will stand to us in continuing to build the reputation of Irish food products."