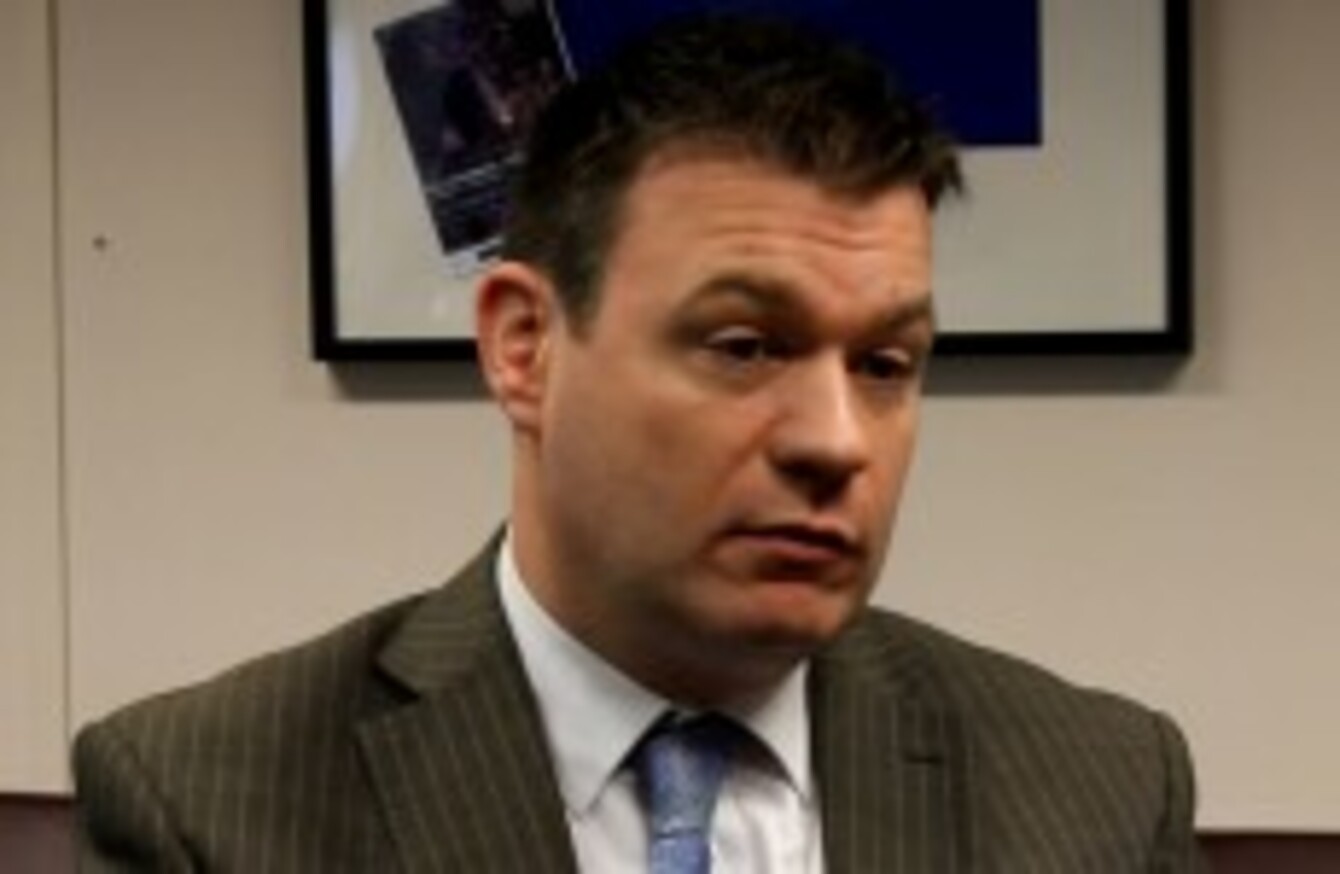 Image: Screengrab
Image: Screengrab
ALAN KELLY IS passionate about public transport.
Which is handy, because he is the Minister for Public and Commuter Transport.
It also has its downsides, as Kelly's effusiveness about buses and trains can be misinterpreted. Like this month when he said that some people think using public transport is "something other social classes do".
That quote was repackaged as Kelly playing class warrior and calling middle-class people snobs.
Not so, he says. But he is still working to get people onto buses, trains and the Luas.
Speaking to TheJournal.ie, Kelly revealed that the Department will target five million extra passengers next year, as the industry attempts to recover.
It's all about making a better passenger experience to attract more customers and I'm challenging more people to use public transport. Not just in the Greater Dublin Area and the cities, but also rural transport.
He says that attracting regional users of buses from cities such as Cork and Galway to use the bus more is a priority.
'Snobs'
But what about those comments? Does he stand by those?
Perhaps surprisingly, he does. Though he bristles at the reporting of the use of the word 'snob'.
"I never used the word snobbish, by the way.
"My point was that those who are on higher incomes don't consider using public transport to the same degree."
He says that statistics from the CSO back this up and that the disconnect is seen more in regional cities that around Dublin.
Kelly adds that some people may not have used public transport in a generation.
But, when stories of anti-social behaviour, drug use and injury to children make the headlines, can those with access to a private car be blamed for eschewing the bus or the train?
"They're a big part in [people not using public transport] and I accept that. Those incidents are completely unacceptable.
"It's impossible to legislate for every issue, you can't have people monitoring every journey. But, what we are trying to do is increase the monitoring of these services. Especially where we think there is a higher risk of something happening."
"Tweaking" of the system is ongoing and Kelly says he would like to see more prosecutions for anti-social behaviour on buses, but he says that a dedicated transport police is not something that could be delivered, at least in the short-term.
Price
Fares have increased every year for the last number of years, to the point where a full-stage journey on Dublin Bus is now €3.05. Surely that is a disincentive?
"The NTA sets the prices, which is not a cop-out, it's a fact.
"There is still some great value out there. If people plan in advance, they can actually save a lot of money.
"The Leap card is far ahead of where we planned it. We're coming up to 400,000 users."
#Open journalism No news is bad news Support The Journal

Your contributions will help us continue to deliver the stories that are important to you

Support us now
There is no data, Kelly says, to support the idea that fares act as a disincentive to people taking up employment.
He says that rural transport is a passion of his and the sector very much has a future in Ireland.
Unions
And what of this year's big public transport story, strikes at transport companies?
Kelly says that there was a "little bit of strife" with union unrest, but that is largely done with for now.
The future
With Metro and the DART inter-connector postponed, what does the future hold for public transport in Ireland?
Technology, putting more people and more information.
"We have every single app that you could think of. I believe the coming together of all of this work is going to come to fruition as more people come back to the services."
All videos filmed by Michelle Hennessy for TheJournal.ie/YouTube