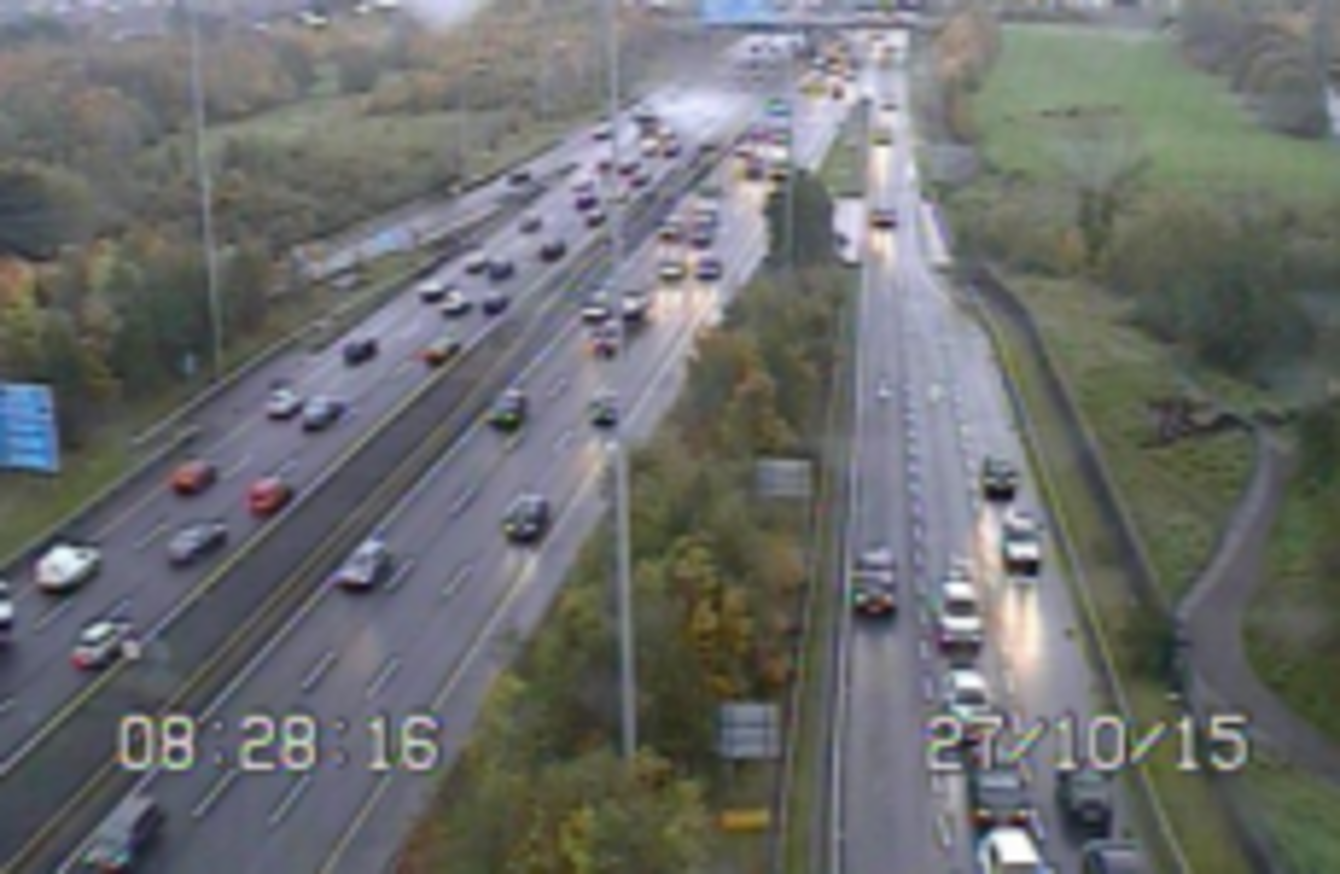 The M50 this morning.
Image: Dublin
The M50 this morning.
Image: Dublin
AS IF COMING back from a long weekend wasn't hard enough – the traffic and weather are not making it any easier today.
There has already been widespread rainfall this morning, something that Met Eireann says will continue throughout the day.
These spells of rain, which will be on the east coast and central areas of the country will be "heavy and persistent".
"The rain will clear the southwest and west during the morning and the day will brighten there with just the occasional shower this afternoon."
The rain will clear tonight, but showers will be back tomorrow and Thursday.
As if that wasn't bad enough, traffic has been heavy in a number of areas.
In Dublin, O'Connell Street northbound was blocked as emergency services dealt with a crash, but traffic is still moving slowly and another crash on the M50 northbound at junction 10 Ballymount has traffic moving slowly.
Traffic on the M7 northbound is heavier than usual in Kildare and two crashes on the N28 in Cork – both on the Carrigaline Road – have traffic moving slowly.