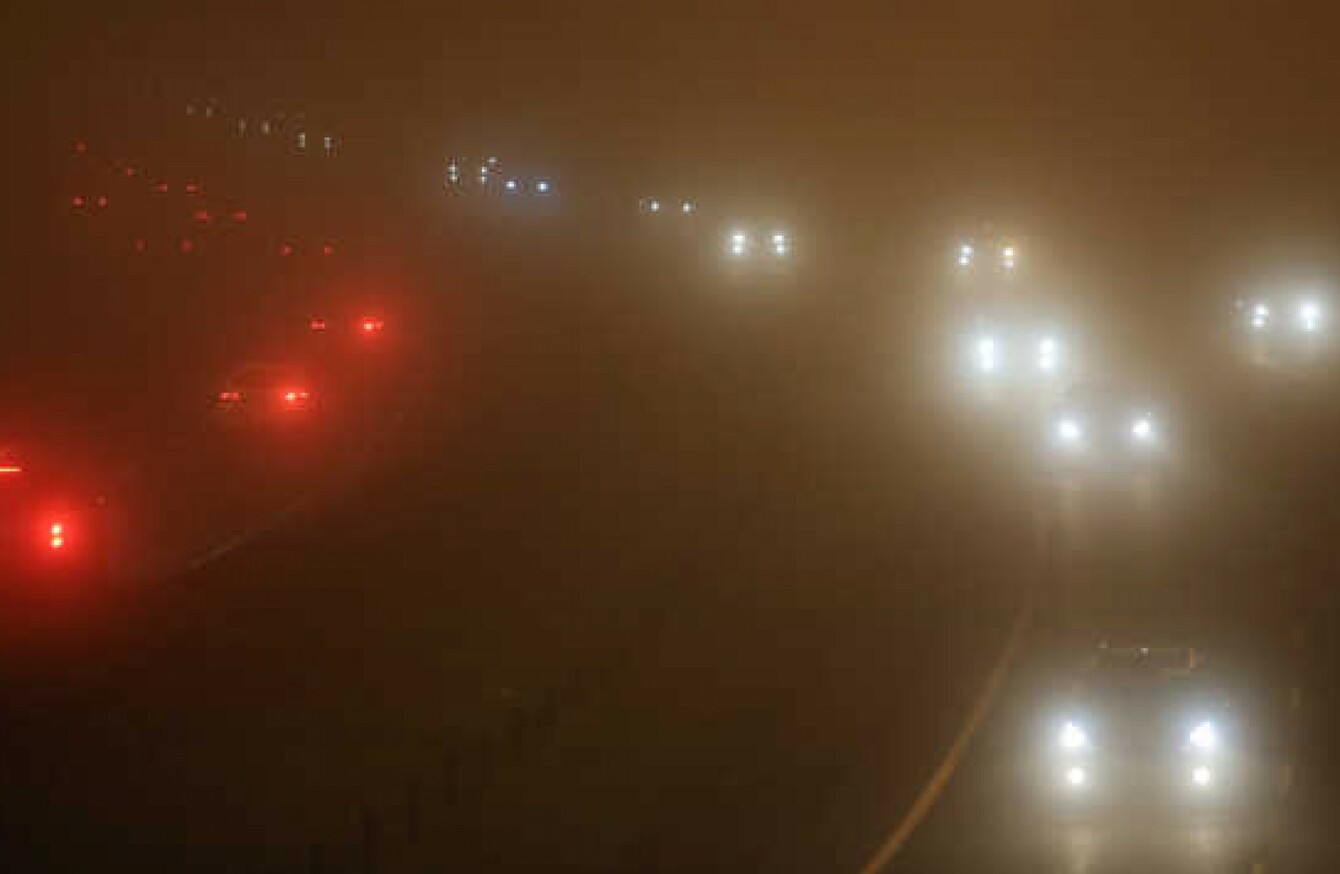 Fog on the M7 near Naas over the weekend.
Image: Rollingnews.ie
Fog on the M7 near Naas over the weekend.
Image: Rollingnews.ie
THERE IS A fog warning still in place across the country, with many hill areas impassable.
Met Éireann issued the national 'status orange' warning yesterday, due to the likelihood of widespread fog – including freezing fog. The fog warning is due to expire at 9am this morning.
A wind warning for the eastern seaboard is also in place from 12 noon today, covering counties Dublin, Wicklow, Meath, Louth and Wexford. Gusts of up to 100km/h are expected.
This morning's ice and fog is expected to give way to gale-force winds in the east this afternoon, with some wintry showers possible, according to Met Éireann. The rest of the country could see some "hazy sunshine", however.
The cold conditions are forecast for the rest of the week.
The weather is wreaking havoc with many main intercity motorways, with the M1 closed northbound near Ardee due to a collision and two lanes on the M50 southbound near Blanchardstown.
Transport Infrastructure Ireland are also warning motorists of very low road temperatures on the M1, M4/N4, M3/N3, and the M7 near Portlaoise and Naas.
There are also extreme road temperatures on the southern stretches of the M50 near Sandyford, and at the M50 near Dublin Airport, TII added.
The Sally Gap in the Wicklow Mountains is also reportedly impassable, according to AA Roadwatch.