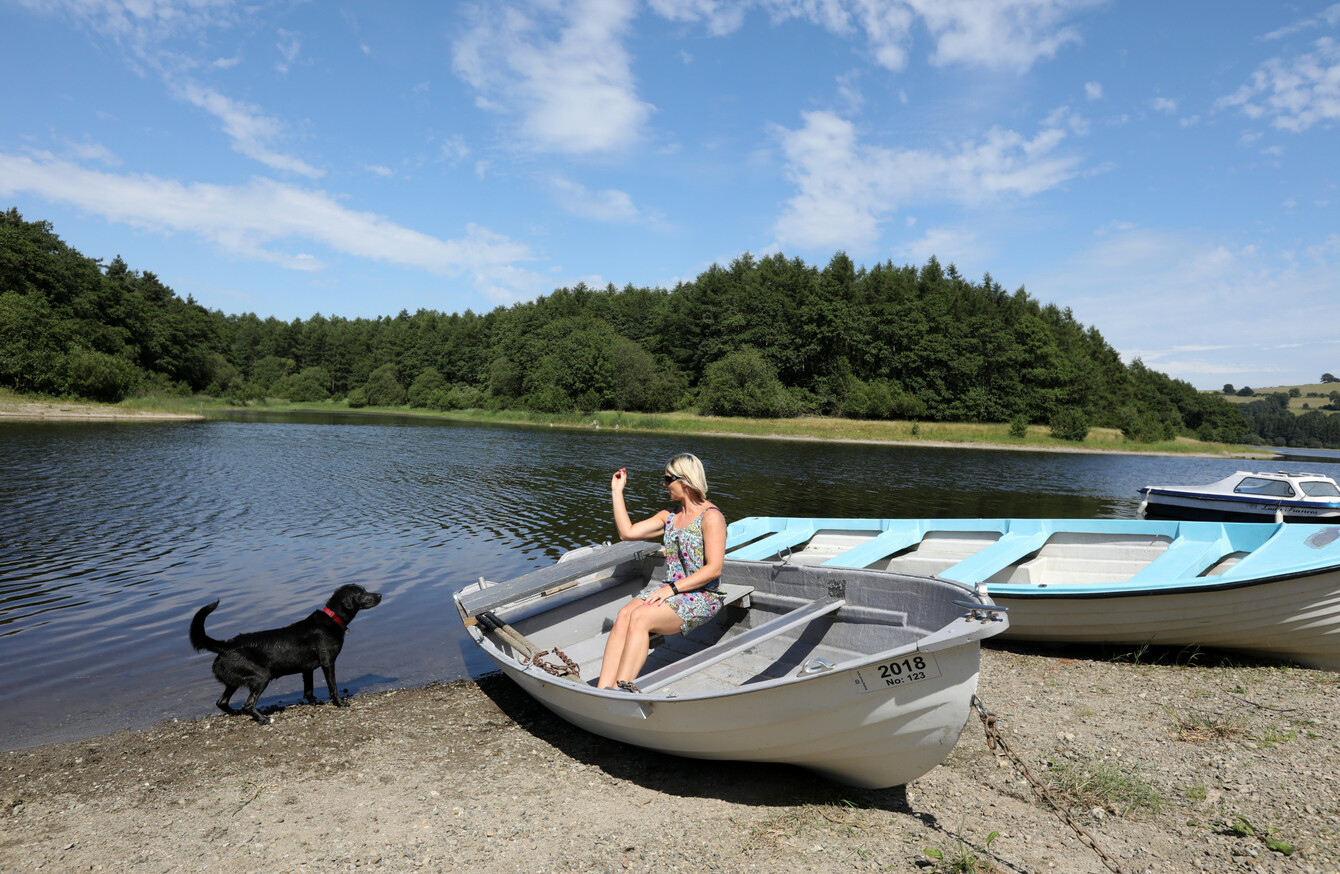 Image: Eamonn FarrellRollingNews.ie
Image: Eamonn FarrellRollingNews.ie
TEMPERATURES WILL PEAK at 30 degrees for the next three days as Ireland basks in a potential summer heatwave.
A status yellow heat warning has been issued Met Éireann for the coming days.
Overall for today, the weather service  says today will be "very warm and dry" with sunshine and light easterly breezes.
Tonight will be close with mist and fog and temperatures staying in the mid teens.
The high temperatures will stick around tomorrow and Friday, with both days topping out at 30 degrees.
The weekend will see a "generally dry" period of weather:
"There will be more cloud about especially in western and northern counties, where a little rain is possible in places later Saturday but it will still be very warm with afternoon temperatures in the mid-twenties, possibly higher in some southern areas.
"Dry in most places on Sunday but cooler in the north and northwest with temperatures in the high teens and low twenties but warmer in Munster and Leinster with temperatures in the mid-twenties."
Irish Water has warned that such pressure is being put on supply in the greater Dublin area at present in the current hot weather that it may lead to restrictions being put in place.