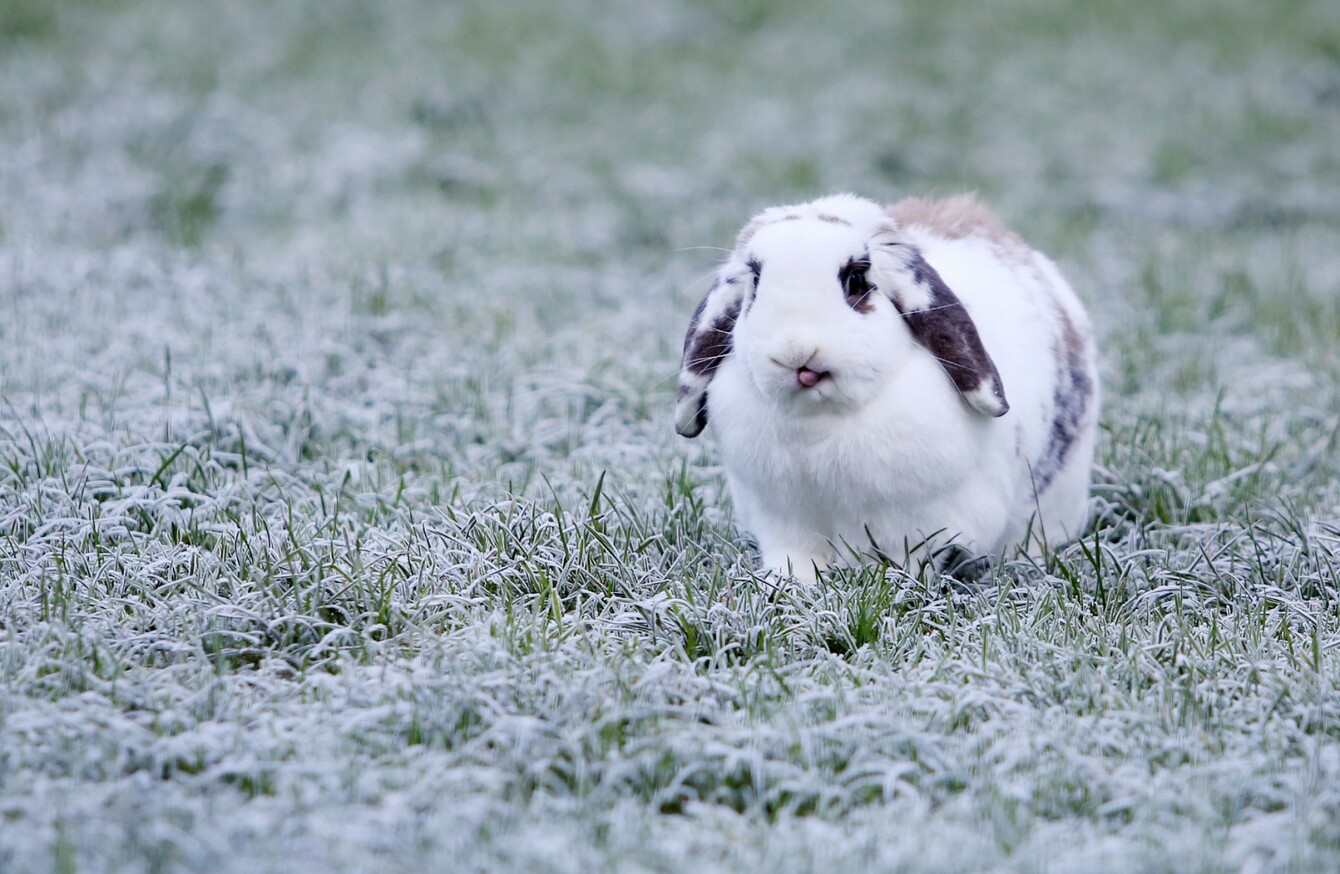 Image: Sam Boal/RollingNews.ie
Image: Sam Boal/RollingNews.ie
TWO WEATHER WARNINGS have been issued across Ireland as communities brace themselves for snow and ice.
An orange alert – the second most severe warning – is active since 11am today in Cavan, Monaghan, Donegal, Leitrim, Mayo and Sligo.
Met Éireann says there will be "very cold and wintry" weather from this evening. The cold snap is due to last until Friday night but temperatures are predicted to remain low until Sunday.
A significant snowfall is likely in the northwest and west by the morning.
"Showers of hail, sleet and snow will occur, with moderate accumulations to lower levels inland, more significant amounts on high ground, where there's a risk of drifting and blizzard conditions at times. Some scattered thunderstorms also," Met Eireann's meteorologists say in their forecast.
There was also a status yellow warning issued in Munster, Leinster, Galway and Roscommon where very cold and wintry weather is expected to develop overnight.
"Showers of hail, sleet and snow will occur, with some accumulations to lower levels, but especially over high ground. Showers will be more scattered in south Leinster and along the east coast of Leinster. Icy conditions also."
The National Emergency Co-ordination Group (NECG) for Severe Weather convened earlier today as a result of the warnings.
Comprised of government departments, Met Éireann, local authorities, gardaí, the HSE, the Coast Guard, transport operators, Transport Infrastructure Ireland, ESB, OPW, Civil Defence and the Defence Forces, the NECG said it has activated severe weather plans, including treating priority roads with salt.
It also said that local authorities will "prioritise the safety of the most vulnerable members of the community, especially the homeless, in the days ahead".
Members of the public have also been asked to ensure they have sufficient food, medication and fuel supplies and to call on elderly relatives and neighbours.
Alone's Seán Moynihan explained:
The damaging effects of cold weather are not always seen straight away, a variety of health problems can arise afterwards. A visit from a member of the public to check on an older person's heating levels, food supplies and security, as well as to simply offer some human contact can make a huge difference.
AA Roadwatch has urged motorists to prepare for the hazardous driving conditions that the freezing, and near-freezing, temperatures will bring.
"The golden rule is to slow down. Every danger is magnified by your car's speed. On these dark winter mornings you have to expect the unexpected. We also have to look out for other road users. Cyclists are supposed to be properly lit and pedestrians need to be careful on winter roads, but as motorists the primary responsibility is with us," Conor Faughnan warned.