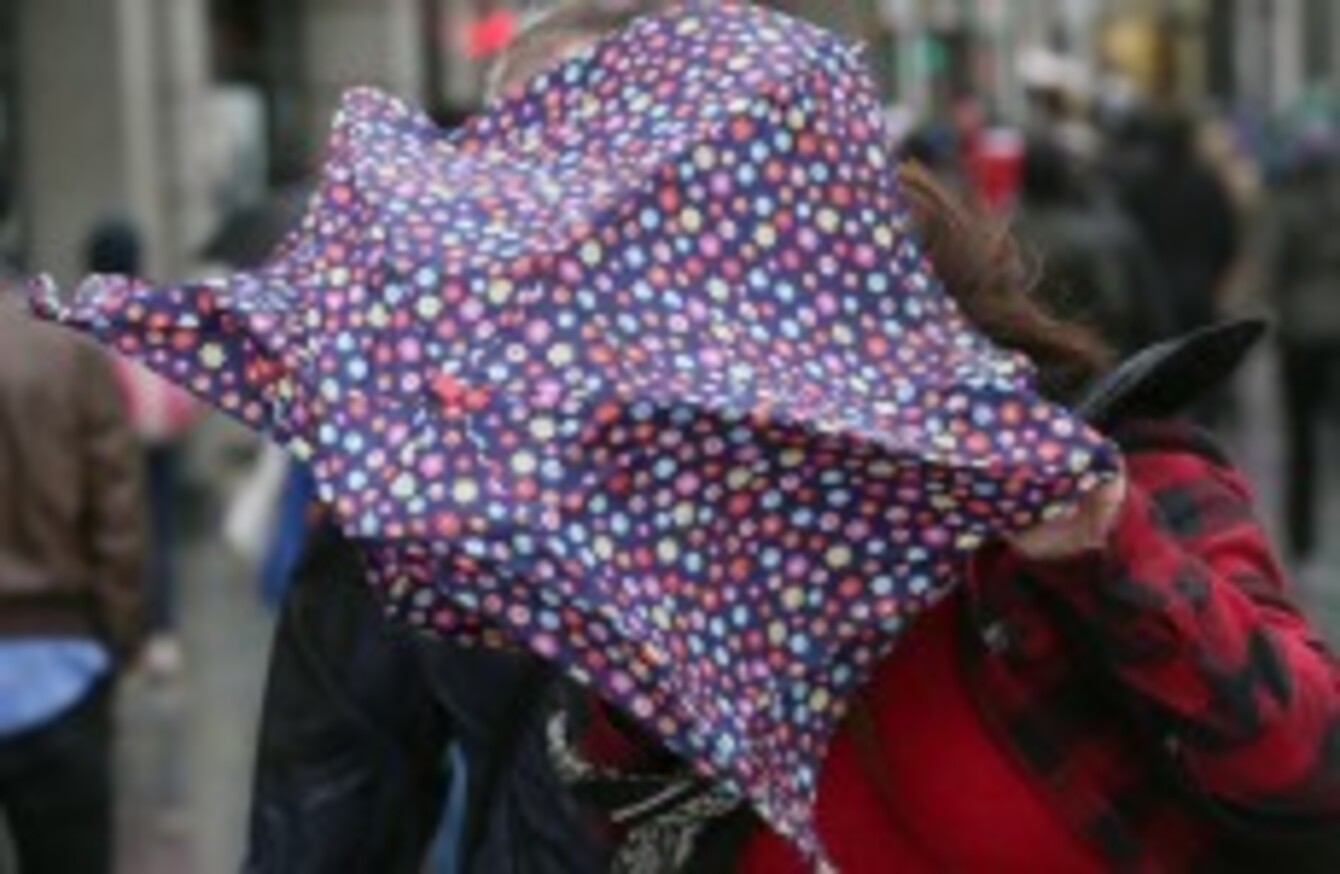 Warnings have been issued nationwide.
Image: Sam Boal/Photocall Ireland
Warnings have been issued nationwide.
Image: Sam Boal/Photocall Ireland
MET ÉIREANN HAVE issued a "status red" warning as parts of the country are expected to be hit by severe winds and stormy weather later today and tonight.
Forecasters say that the coastal counties of Connacht and west Ulster will bear the brunt of the storm with severe winds of of 70 to 90km/h with damaging gusts of 120 to 150km/h.
The next worst affected areas will be Cavan and Clare which will experience gusting between 100 to 120 km/h.
People in all other counties are also being told to expect very strong and blustery conditions.
It is due to become very wet and windy by early afternoon with the stormy conditions developing towards nightfall.
The southwest storm force winds will continue for a time tonight but will calm gradually as the night goes on according to Met Éireann forecasters.
Rain will be widespread and will turn wintry over higher ground.
Roads
The Road Safety Authority are asking drivers to be extra vigilant because of the severe weather expected this evening.
They say that additional care should be taken to be aware of objects being blown out onto the road and of fallen debris on various routes.
Cyclists should also take extra care as extremely windy conditions and a sudden gust of wind could blow them into the path of an oncoming vehicle.
The ESB have noted the severe weather alert and warned people to be safe.
Coastal areas
The Coast Guard have also issued warnings and strongly advised people not to on exposed coasts, cliffs, piers or any other coastal areas during the inclement weather.
The Coast Guard are warning that waves can be whipped up by high seas and can be hazardous to anyone nearby.