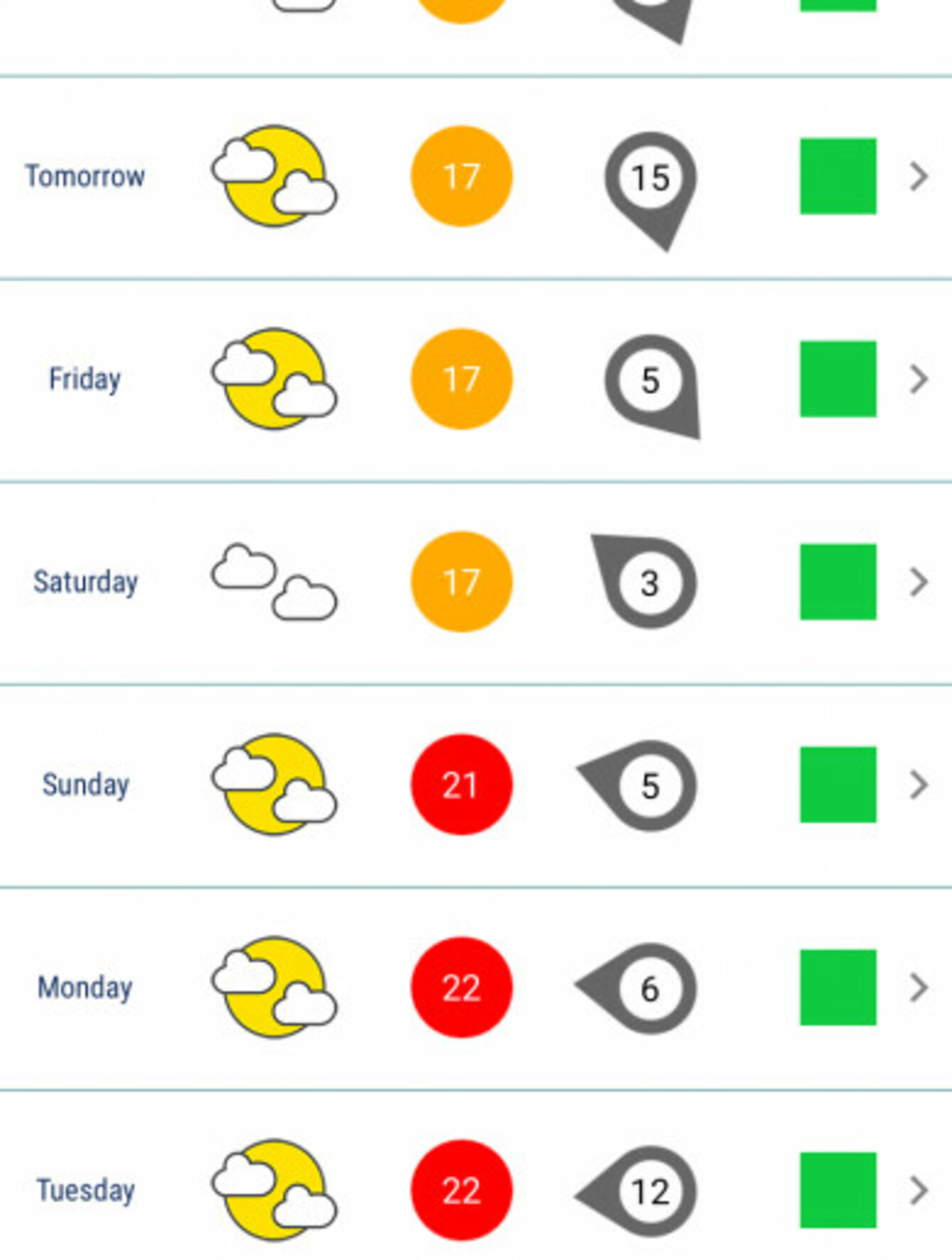 Image: Met.ie
Image: Met.ie
IT'S A RATHER dull, damp morning for many around the country this morning, but the weather is set to take another turn towards dry, sunny weather by the weekend.
The outlook further ahead is looking very positive, with temperatures set to hit the mid 20s from Sunday and well into next week, with a "possible heat wave" on the way.
Met Éireann has forecast a rainy, breezy morning that will give way to sunny spells later today. Apart from the odd shower, it'll be mostly dry as the afternoon wears on with temperatures ranging between 15 to 19 degrees.
There'll be more showers tonight in northern areas but dry for many, giving way to another clear day albeit slightly cooler.
Looking further ahead, the forecast is for "dry, calm and settled [weather] with high pressure building".
Met Éireann said: "Becoming warmer and sunnier this weekend with values reaching the low or even mid 20s (warmest on Sunday). Values climbing further into next week with possible heat wave conditions setting in."
Saturday will see temperatures reaching as high as 23 degrees in the inland and across the south, and 24 degrees on Sunday.
Into next week, Met Éireann said there will be "very warm or even hot conditions" with "sunshine prevailing".
"The warmest weather so far this year possibly on the way through this extended settled spell," the forecast added.