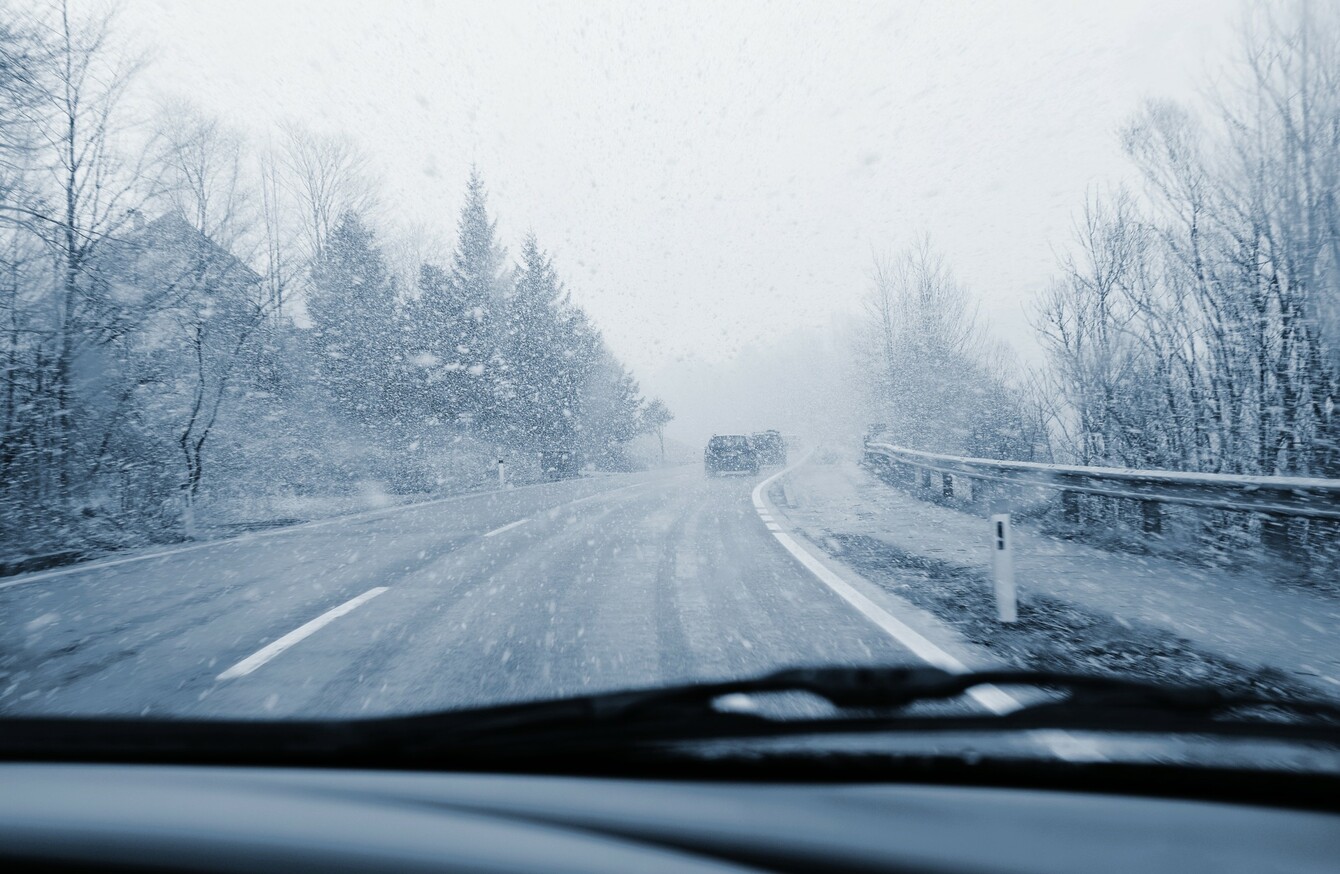 Image: Shutterstock/Montypeter
Image: Shutterstock/Montypeter
ARCTIC CONDITIONS ARE set to bring hail, sleet and snow from the middle of this week.
Today will be cool with a mix of sunny spells and scattered showers, while tomorrow will be mostly cloudy with some patches of mist, drizzle and light rain.
However, Met Éireann says it will turn bitterly cold from Wednesday through to Saturday with northwesterly winds drawing cold air down from the Arctic.
Wednesday will be very cold with gusty winds and afternoon temperatures as low as four degrees.
It will turn increasingly wintry with hail, sleet and snow possible on Wednesday night and lowest temperatures of -1.
There will be a risk of hail, sleet and snow on Thursday with frequent showers also expected and afternoon temperatures could be as low as 1 degrees.
Friday and Saturday are also expected to be cold and frosty, however Met Éireann says "current indications are for less cold conditions" from Sunday and beyond.