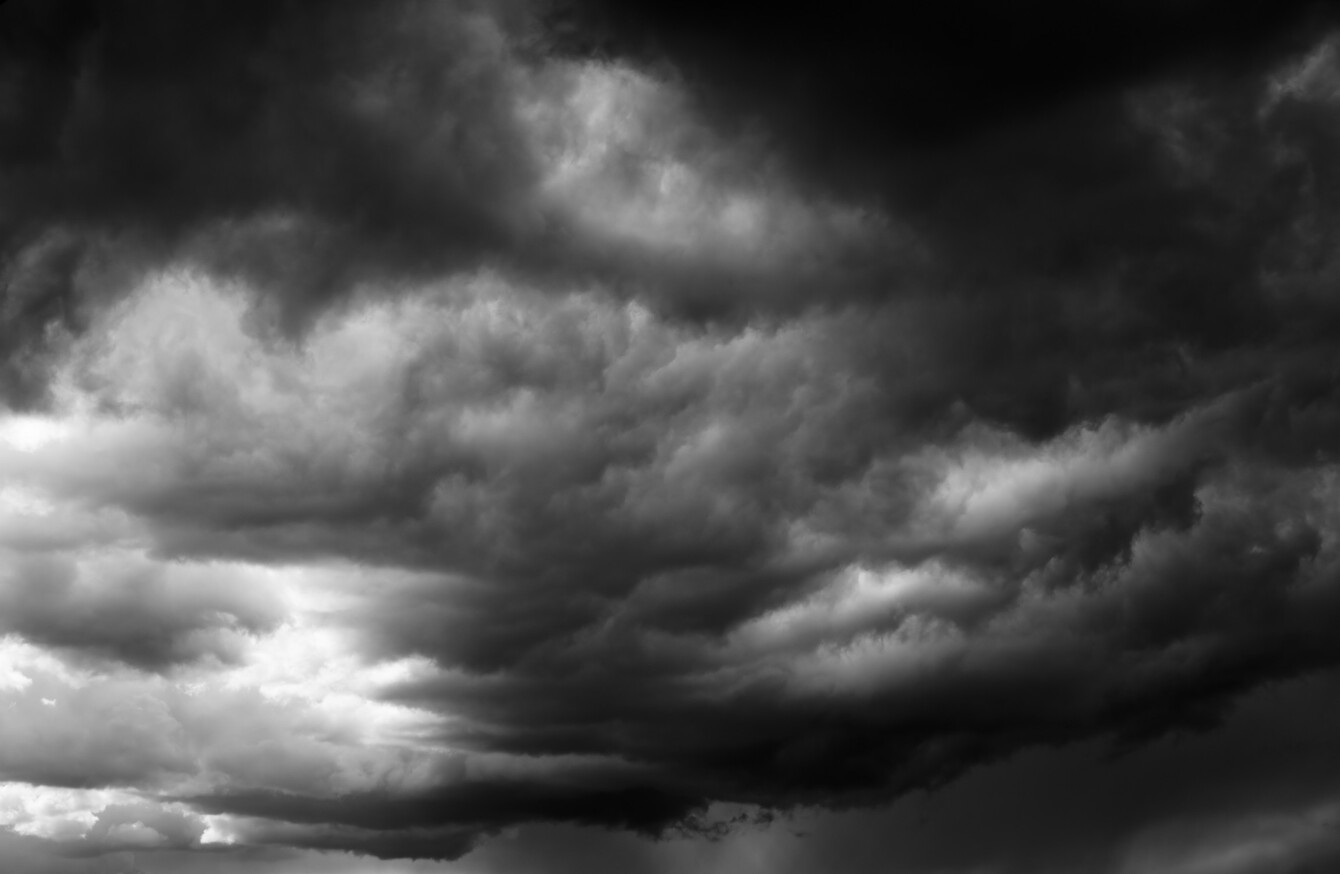 Image: Shutterstock/Alexey Repka
Image: Shutterstock/Alexey Repka
FLOODING IS LIKELY in some areas by tomorrow night, as heavy rain is set to continue.
It will be wet and windy all weekend, according to Met Éireann.
Next week isn't looking that great either – with Monday and Tuesday staying rainy.
Here's the outlook for today:
A dull, damp and windy day with fresh to strong south to southeast winds. Rain will turn heavy and persistent this morning, with a clearance developing in the west in the early afternoon, extending eastwards and clearing the rain from the east coast by evening.
And tomorrow:
Sunday, will be another wet and windy day with rain turning heavy and persistent again, bringing a risk of flooding by the end of the weekend.
Monday:
The wet and windy weather looks to continue [...]. Fresh to strong southwest winds will bring further showers, heavy at times, on to the west coast, and pushing further to the east of the country during the day.
And so on…
A similar day on Tuesday with further showers but it will become just a tad colder as the winds moderate a little and veer around to the west to northwest later.
What comes after the rain, you ask?
Well…
The further outlook out to next weekend is for a cold snap with sub freezing temperatures at night and slightly below average temperatures for the time of year by day as winds turn to the north.
A perfect weekend for staying in and watching rugby, so… (May we direct you to The42.ie?).