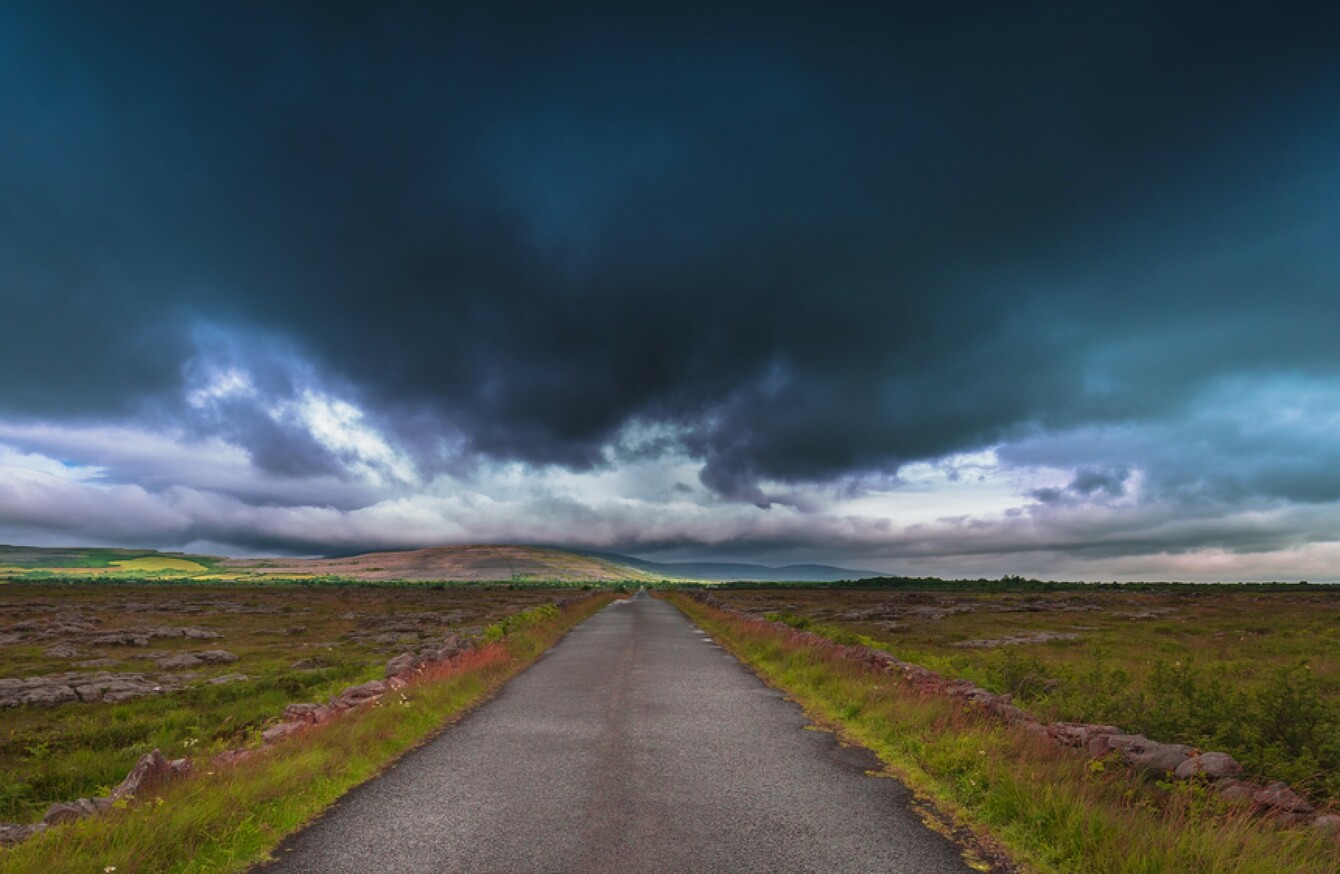 Image: Shutterstock/ihaveadarksoul
Image: Shutterstock/ihaveadarksoul
THE CURRENT WARM spell is set to last for the early part of the week.
But we can expect heavy, thundery downpours during Wednesday – continuing into the evening, as the weather begins to change.
The temperatures will be in the 20s again today – reaching as high as 25 in some areas. However, the sunshine will be a little hazier across the north of the country, compared to yesterday, as cloud increases.
It will be warm and humid tomorrow, with highs of 26 degrees. However, according to Met Éireann:
Isolated thunderstorms will develop in the south of the country towards evening and gradually spread northwards on Tuesday night.
Wednesday will be warm and sunny again, but the thundery conditions will increase as the day goes on.
According to the latest forecast, "the heat and humidity will set off a number of heavy thundery showers during the day and these will continue to occur into the evening time as well".
It will be mostly dry but fresher on Thursday, with highs of 17 to 21 and a mix of cloud and sun.
After that, we're back to cooler weather. From Met Éireann, again:
Friday: The weather continues to cool down with temperatures back to more normal values of 15 to 18 degrees. There will be a general increase in cloud and this will bring occasional patchy rain.
Weekend: Saturday mainly dry, rain spreading eastwards on Sunday. Highs of 13 to 17 degrees.