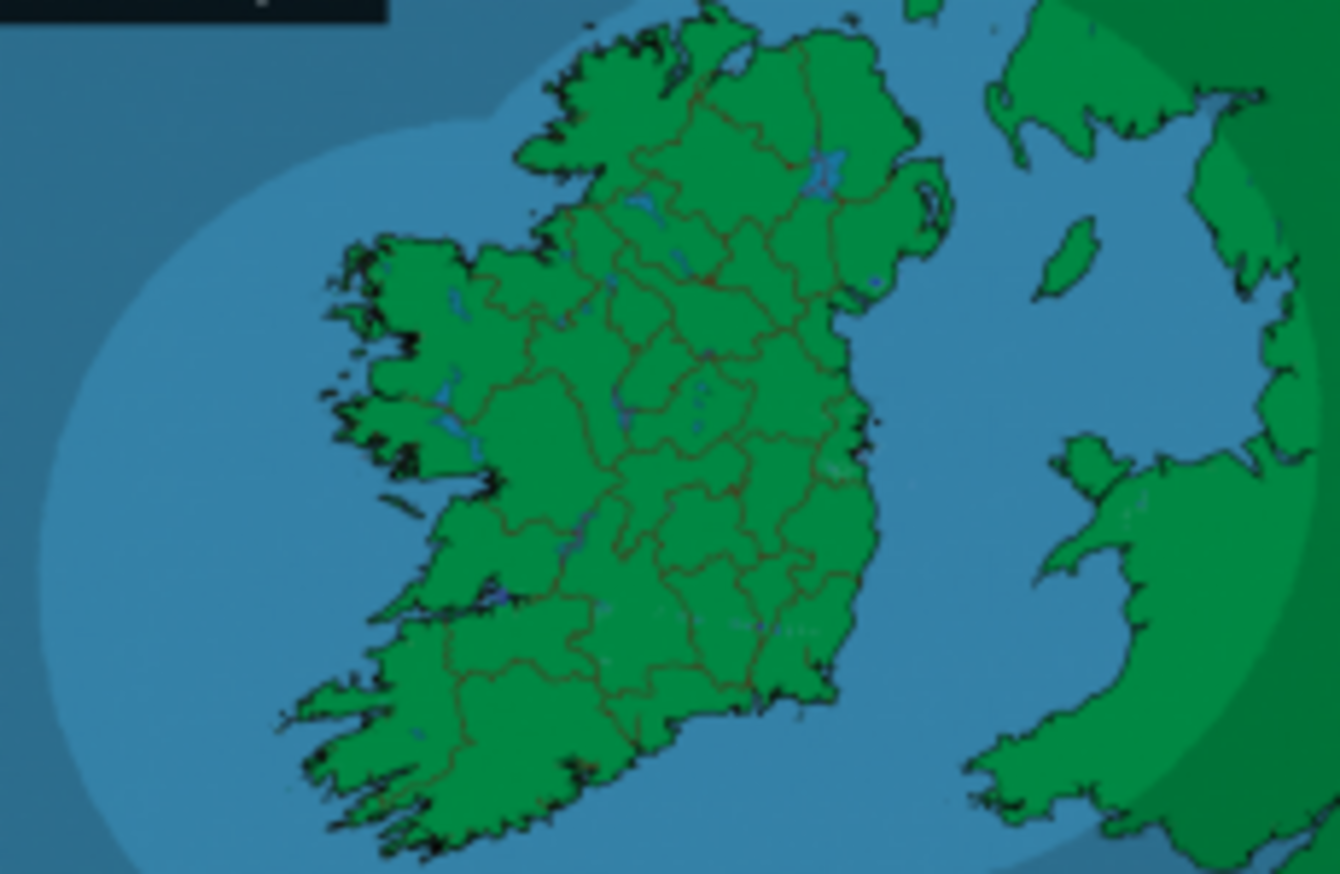 It's only gorgeous out.
Image: Met.ie
It's only gorgeous out.
Image: Met.ie
IT MIGHT HAVE taken a little longer than we'd hoped but it looks like the first of the Summer good weather is finally here.
The latest rainfall radar shows that there's barely a drop across the 32 counties with Met Éireann predicting that temperatures are set to creep up to 20 degrees tomorrow.
It will remain dry and sunny across the country today reaching temperatures of up to 18 degrees but will be slightly cooler along northern and eastern coasts.
"Good drying today," reports Met Éireann.
Tomorrow is set to be similar with dry and sunny weather across the country. After a chilly start to the day it will turn milder with warm sunshine everywhere. Temperatures won't necessarily be warm but will be warmed then today, possibly touching 20 degrees.
Thursday will get warmer again with highs of between 17 to 21 degrees and sunny spells across all four provinces.
That night though some clouds are likely to form in the south and south-east where some heavy possibly thundery showers may occur.